AgSTAR Partners: Universities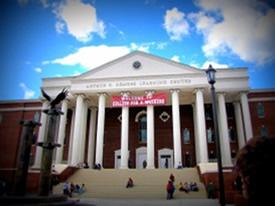 If you represent an eligible university or agricultural extension office, please contact AgSTAR at agstar@epa.gov to become a partner.
AgSTAR and its partners support the development of anaerobic digesters to reduce methane emissions from livestock waste. AgSTAR's Partner Program builds stronger relationships with universities to support all phases of anaerobic digester projects: planning, deployment and long-term success.
Learn more about AgSTAR's university partners below.
Links on this page that provide more information about partners exit the site Exit