Training Resources
Do you want to learn more about anaerobic digestion? Do you need technical training? The resources below may help you. 
Technician Training Disclaimer: EPA does not review or approve any training preparatory programs or materials. Mention of names of specific training resources does not imply endorsement.
AgSTAR Webinars and Event Recordings
AgSTAR hosts webinars to communicate program updates and review technical issues and opportunities related to biogas recovery. AgSTAR also promotes and provides access to other industry webinars. In some cases, workshops are also recorded and made available online.
View upcoming webinars and access presentations and recordings from past webinars.
AgSTAR's Training Tools and Resources
Review the AgSTAR Handbook, which provides for those considering biogas technology as a manure management option a step-by-step method to determine what biogas system is appropriate for a livestock facility.
Explore AgSTAR's University Partners to find a variety of information about research programs, testing, and pilot studies.
Visit AgSTAR's Library of Tools and Resources to access outreach materials and project development tools, information on funding resources, and information on digesters operating within the United States.
Industry Training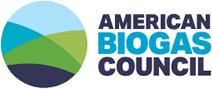 The American Biogas Council (ABC) provides several training classes for digester operators, operations managers, owners and developers. Learn more about ABC's training programs. Exit
ABC Operator School Virtual Sessions
Tuesdays and Thursdays | February 2-25, 2021 (except February 16)| 1-4 PM ET daily​ EXIT