Air Monitoring, Measuring and Emissions Research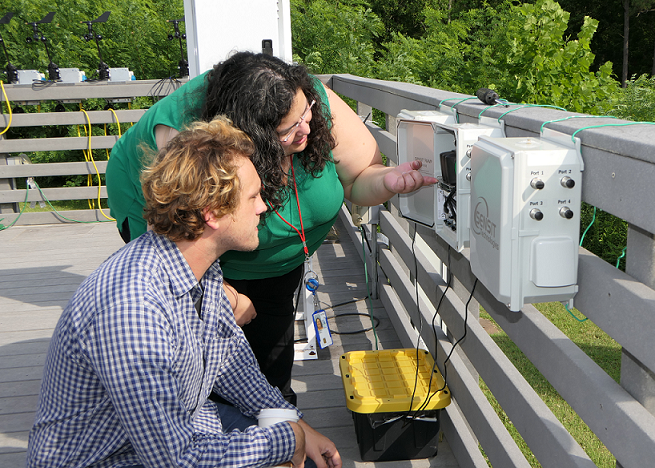 EPA researchers test air sensors at the Air Innovation Research Site at laboratories in Research Triangle Park, NC.EPA is a science leader in the development and technological advancement  of instruments, methods, techniques and other tools to measure and monitor air quality and evaluate emissions from various  sources that contribute to the nation's remaining air quality challenges. The research is advancing the ability to determine the composition of sources of air pollution, conduct exposure assessments, improve monitoring capabilities and support public health research, among other applications.
Expanding our knowledge of the sources of air pollutants, how pollutants are transported through the environment, and how people and ecosystems are exposed is leading to more effective and targeted air quality management solutions. As environmental conditions change over time, air pollution transport and exposures will be affected. Researchers are developing, evaluating, and applying measurement and monitoring capabilities to improve characterization of source emissions, air quality, and human and environmental exposures for individual and mixtures of air pollutants.
EPA is advancing air measurement technologies and capabilities to assist states, communities and tribes with making air quality measurement and monitoring decisions. The research contributes by: 
Advancing monitoring for compliance with the National Ambient Air Quality Standards (NAAQS)
Improving National Emissions Inventories
Identifying effective pollution prevention and control strategies
Developing next generation methods to inform regulatory and compliance strategies
Research is being conducted in the following areas: