Deliberating Performance Targets for Air Quality Sensors Workshops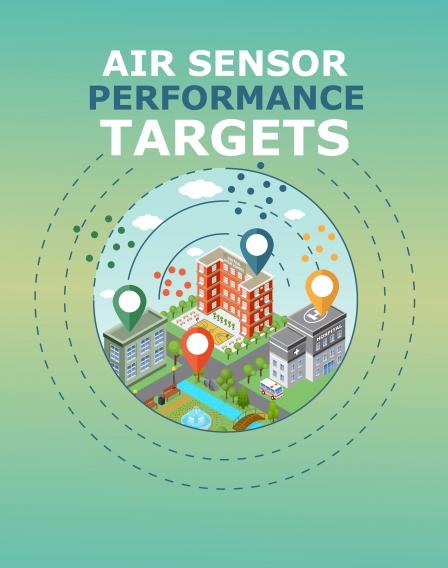 In recent years, miniaturized, lower-cost air monitoring sensors have entered the market for use by researchers, industry, state and local government agencies, Tribal Nations, citizen scientists and the general public.  
EPA has conducted two workshops and webinars to solicit individual stakeholder views related to non-regulatory performance targets for air sensors. The first workshop on June 25-27, 2018, in Research Triangle Park, NC, covered performance targets for air sensors that measure fine particulate matter (PM2.5) and ozone in the United States. A second workshop, held on July 16-17, 2019, in Durham, covered targets for air sensors that measure carbon monoxide (CO), nitrogen dioxide (NO2), sulfur dioxide (SO2), and particulate matter with aerodynamic diameters of 10 micrometers and smaller (PM10). Through on-site and webinar discussions, national and international participants addressed a range of technical issues involved in establishing performance targets for air sensor technologies.
Given the rapid adoption and technological advances of new air sensor technologies, there are numerous questions about how well they perform and how lower-cost technologies can be used for certain non-regulatory applications. EPA is exploring the establishment of non-regulatory performance targets for air quality sensors to:
Know how well the technologies perform relative to specific performance targets;
Help distinguish the quality of different sensors for use in different applications;
Assist technology developers and improve end-user (consumer) confidence in the market; and
Inform third party conformity assessment organizations that may be interested in developing any future consensus-based standards or certification requirements for air sensor technologies.
Objectives of the workshops:
Discuss the state of technology with respect to sensor performance for various measures (e.g. limits of detection, linearity, interference, calibration, etc.);
Name important attributes of sensor technology to include in a performance target and why;
Consider the adoption of one set of performance targets for all non-regulatory purposes, versus a tiered approach for different sensor applications; and
Summarize lessons learned from other countries about choices or trade-offs they've made or debated in establishing performance targets for measurement technologies.
Following the workshops, a group of technical experts worked with EPA to document and summarize the individual perspectives communicated at each workshop, within the context of relevant scientific literature.
Related Documents
Agenda
Presentations
Related Articles and Publications