Next Generation Emission Measurement (NGEM) Research for Fugitive Air Pollution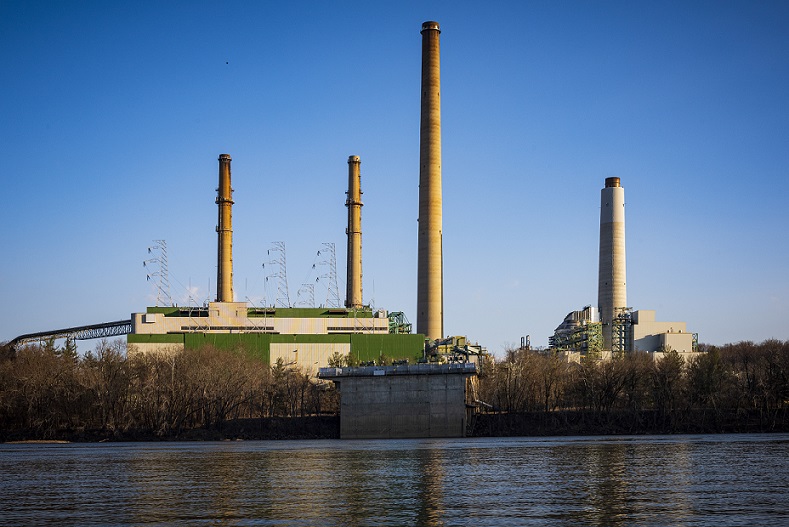 Emissions from industrial smokestacks and mobile sources have undergone considerable study, and much is known about these point sources of air pollution. These sources typically have detailed emissions test data and well-developed emissions inventories. However, fugitive emissions from stationary air pollution sources have much higher uncertainty in both emissions and impacts because they are difficult to measure and model. Fugitive emissions are those that escape through leaks, industrial processes, and other means. They are currently regulated by federal, and in some cases, state rules that require manual monitoring of industrial equipment, followed by equipment repairs to address the emissions.
The Next Generation Emissions Measurement (NGEM) research team is collaborating with industry, state and local regulators, communities, and technology companies to develop innovative technical approaches for detecting and controlling fugitive industrial volatile organic compound (VOC) emissions. Benefits of detecting and fixing these unanticipated emissions in a timely manner include safer working environments, cost savings through reduced product loss, reduced air pollution and improved public health protection.
EPA is advancing lower-cost and portable air measurement technology to enhance monitoring capabilities for fugitive emissions. These technologies are providing real-time mobile and stationary measurement capabilities that can be used to assess levels of common pollutants and air toxics in a specific area, such as around an industrial facility, oil and gas operation, rail yard or port. Air sensor equipment can be set up individually or within a sensor network in an area to provide fenceline monitoring.
Technologies under development include:
Fenceline Monitoring with a VOC SPod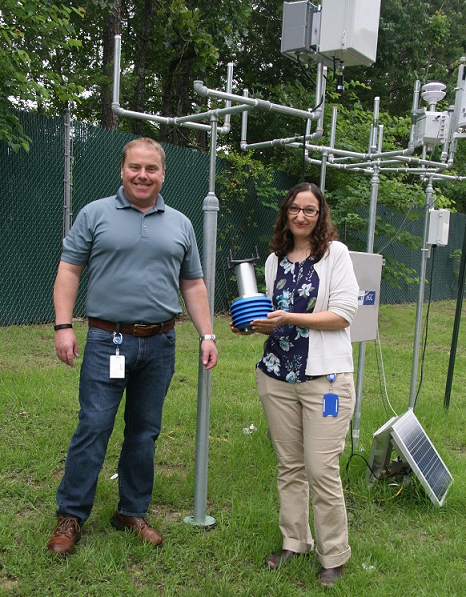 EPA researchers with the SPod air sensor system.After residents of the Rubbertown industrial district in Louisville, Kentucky, raised concerns about poor air quality and odors, EPA researchers began deploying their prototype VOC measurement technologies in 2017. The system, called the SPod, is a portable, lower-cost sensor system that measures total VOCs. It can be placed along the perimeter of a facility to detect leaks that can result in plumes of pollutants moving into nearby communities. The SPod design is open source and has been commercialized, with instruments now available on the market for fenceline monitoring.
Odor VOC Emissions Tracker (oVET)
The Rubbertown industrial district in Louisville, Kentucky, like many others, has struggled with odor issues due to fugitive VOC emissions from industrial and other facilities in the area. Fugitive odor emissions are particularly challenging to detect and identify because they are highly variable and complex in nature. To address odor complaints, researchers developed a VOC sensor system called the Odor VOC Emissions Tracker (oVET).
The oVET incorporates three complementary innovative measurement approaches:
Customized portable gas chromatograph (GC) for continuous odorous VOC monitoring,
Automated canister sampling to aid in source identification,
SPod for real-time VOC emissions detection.
The combination of these technologies can detect fugitive VOC emissions in real time and quantify specific odorous, air toxic VOCs. The oVET project was piloted in Rubbertown in partnership with the Louisville Metro Air Pollution Control District (LMAPCD). The pilot concluded in January 2020 and data collected will aid Louisville and the state in identifying odorous air toxic emission sources contributing to odor issues in Rubbertown. The oVET system concept can be customized to address any number of industrial emission concerns. Replacing the portable GC with a different VOC monitoring instrument or sensor allows the user to assess emissions of a particular group of VOCs or hazardous air pollutants (HAPs) of interest. Researchers envision releasing open source designs as the oVET platform matures, and various elements are developed and tested.
Odor Explore App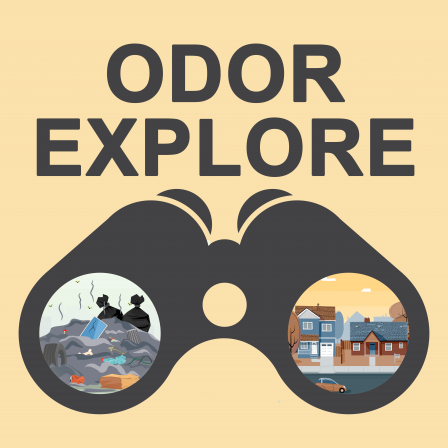 Odors come from many different sources, can negatively impact communities, and are extremely challenging to understand because they can be persistent and unpredictable. Researchers are leading the development of a mobile app called "Odor Explore" that will enable the public to report odors in their community and view reports submitted by others.
This effort includes deploying remotely operated canister sampler (ROCS) systems (see description below) placed in key locations around a community. The systems can be triggered to instantly gather air samples remotely when reports from the odor app indicate an odor problem. These measurements may be able to provide a chemical snapshot of what is in the air, which can then be linked to specific sources.
The app will help engage and empower communities and provide valuable information that can be used by EPA, states, tribes, local governments, and industries to develop air pollution and odor control mitigation strategies. Prototype versions of the Odor Explore app for iOS and Android are being developed for testing. The app will be tested in different neighborhoods around Louisville impacted by odors, including the Rubbertown industrial area where NGEM technology has been deployed in earlier demonstration projects. The researchers will partner with the Louisville Metro Air Pollution Control District.
Remotely Operated Canister Sampler (ROCS)
The NGEM research team is building a new VOC canister sampling system that can be remotely triggered by text message. Called the Remotely Operated Canister Sampler (ROCS), the sampling system will first be piloted in Carlsbad, New Mexico, as part of a regional research project with the New Mexico Environment Department and the National Park Service. The goal of this project is to use the ROCS to understand how ozone precursors vary spatially and under different meteorological conditions, and to identify emission sources in New Mexico. The ROCS is also planned for deployment in the Louisville, Kentucky area as part of the Odor Explore App project (see description above) to understand VOC emissions that may contribute to odor problems.
Sensor Network Leak Detection System
In 2017, EPA initiated a Cooperative Research and Development Agreement (CRADA) with Flint Hills Resources (FHR), a refinery operator, and Molex, a connector and sensor company, to develop, test and deploy new remote sensing approaches for fugitive leak detection inside industrial facilities. This collaborative research project specifically investigates the use of an in-facility sensor network as an alternative to the currently required manual leak detection procedures, which are expensive and take time to perform. For a typical refinery, annual costs can exceed millions of dollars. The team assembled for the project includes industry experts, sensor designers, scientists and engineers. A pilot project in two Texas refinery process units successfully demonstrated a network of more than 50 leak detection sensor nodes.
NGEM Technology to Measure Landfill Emissions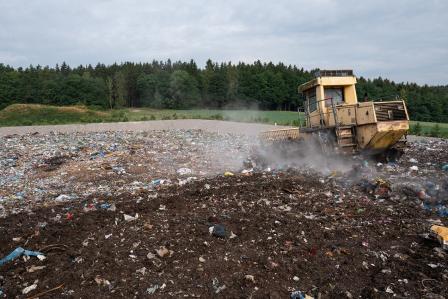 Landfills are a known source of methane emissions and other air pollutants. The pollutants can impact human health and the environment and are regulated under the Clean Air Act. While most large municipal waste sites capture landfill gas and route it to combustion technology to reduce emissions, other emissions (fugitive emissions) occur from leaks around well heads, leachate sumps, crack and fissures in soil covers, and side slope erosion from extreme weather events. Researchers and municipalities need more emissions data from landfills, but methane can be difficult to measure due to variations in landfill design and operation, waste composition, and how landfill gas is collected and controlled. EPA scientists are conducting laboratory and field research to evaluate commercially available NGEM technologies and determine their performance in measuring fugitive leaks at landfills. The research will help reduce uncertainty associated with quantifying landfill methane and other emissions from these fugitive losses.   
Related Links:
EPA Air Toxics Monitoring Project in Louisville Exit
Researchers Conduct Next Generation Emission Measurement Demonstration Project to Provide Innovative Approaches to Protecting Air Quality
Journal article: Rubbertown Next Generation Emissions Measurements Demonstration Project