Air Sensor Performance Targets and Testing Protocols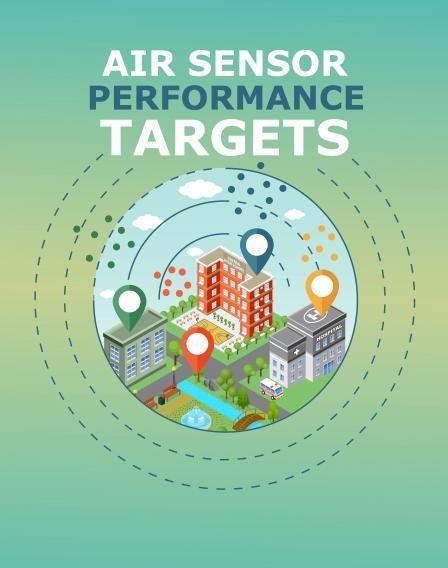 Air sensors are growing in popularity as a way to measure air quality, but there remains a concern about the quality of data produced by these devices.  To try and address these concerns, EPA is gathering perspectives from subject matter experts, air sensor manufacturers, air pollution regulatory entities, and other stakeholders. 
As part of this effort, EPA is hosting workshops and conducting other activities to engage others in the advancement of air sensor technology. An initial workshop in 2018 focused on fine particulate matter (PM2.5) and ozone, while the second workshop in 2019 addressed particulate matter with aerodynamic diameters of 10 microns or less (PM10), nitrogen dioxide (NO2), sulfur dioxide (SO2), and carbon monoxide (CO). 
Objectives of the workshops:
Discuss the state of technology with respect to sensor performance for various measures (e.g. limits of detection, linearity, interference, calibration, etc.);
Name important attributes of sensor technology to include in a performance target and why;
Consider the adoption of one set of performance targets for all non-regulatory purposes, versus a tiered approach for different sensor applications; and
Summarize lessons learned from other countries about choices or trade-offs they've made or debated in establishing performance targets for measurement technologies.
 Prior to hosting the workshops, EPA researchers conducted a search of published peer-reviewed literature regarding observed data quality from studies using air sensors.  This formed the basis and starting point of discussions.   
Stakeholders are engaging in discussions on many issues related to air sensor technology, including: 
Who needs and benefits from performance targets?
Should we have one or several air sensor performance target levels?
Should performance considerations be independent of the technology design?
Should the devices being evaluated be allowed to access the internet?
Should testing be in the lab or in the field?
What parameter(s) determine performance?
EPA is developing interim air sensor performance targets and associated testing protocols that are anticipated to be released as individual reports by pollutant sensor type.
In addition, EPA is participating on two American Society for Testing and Materials (ASTM) International subcommittees developing standards of practice and test methods for evaluating the performance of ambient and indoor air quality sensors.  ASTM International is an organization that develops voluntary consensus standards for a variety of products and services.  The ASTM International standards currently under development pertaining to air quality sensors are:
Related Resources
Meeting Agendas
Presentations
Related Articles and Publications