Frequent Questions About Air Sensors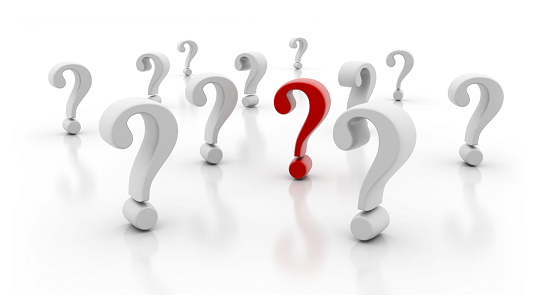 Answers to commonly asked questions about air sensors are provided to inform those interested in using the technology to measure air quality.
What is an air sensor?
Air sensor is a simplified way of referring to a class of technology that has expanded on the market in recent years and has common traits of directly-reading a pollutant in the air, being smaller in size, and often sold at a price that supports a wider number of monitoring locations than possible in the past. Many groups refer to this class of technology as "low-cost air sensors," "air sensor devices," and "air quality sensors."
These technologies vary in their physical design, including which types of air pollutants are measured, how data are managed, whether or not the system is weatherproof, and how the technology is powered. Some air sensors are designed for stationary use, while others are designed to be mounted to vehicles or worn by the user. There is also a great deal of variety in how these technologies are priced, with differences from business to business regarding whether the sensors are sold versus leased, replacement and maintenance plans, and how data are managed and owned.
What kind of air pollutants can be measured with air sensors?
Air sensors currently on the market measure a wide variety of air pollutants. However, the key challenge is to understand whether the air sensor will measure the target pollutant in a mixture of other pollutants and measure the target pollutant at the expected concentration range for the application of interest. Testing in real-world conditions by EPA and outside groups have focused primarily on the growing number of air sensors that measure the six criteria pollutants regulated under the National Ambient Air Quality Standards.
National Ambient Air Quality Standards
How is air sensor technology being used?
Potential uses for new air sensor technologies include:
Science education
Supplementing regulatory air quality measurements
Conducting research
Measuring local air quality to better understand sources of pollution
Locating leaks at industrial facilities
​Can air sensor data be used for National Ambient Air Quality Standard (NAAQS) compliance?
EPA's Office of Air and Radiation has addressed this question in a June 22, 2020 memorandum. You can read the memo here.
What are the common challenges experienced by users of air sensors?
Air sensors may not be sufficiently selective or sensitive for the target pollutant of interest – real-world testing information can help the user determine whether a certain air sensor will provide data meeting their application needs.
Low and high temperatures, as well as high humidity levels, may cause inaccurate readings.
Air sensors may be inaccurate and new (out-of-the-box) and require field calibration to give more accurate data.
Not all air sensors are weatherproof – some air sensors need a physical enclosure in order to protect them from weather conditions.
Many air sensors for gases become less sensitive to the target pollutant over time so their readings will become less accurate.  Some air sensors are only usable for one to two years.
Many air sensors do not display data on a screen in real-time. The user may need to download the data and/or view it on a computer with specific software or an app.
Air sensors may require specific data communication methods, like wifi, cellular, or Bluetooth.
Air sensors may not collect data 100 percent of the time. Technology can malfunction, power supplies can go out, and weather can interfere with readings. Because of this, it is important to check sensors frequently to make sure they are running correctly.
Why is EPA involved in the advancement of air sensors?
EPA has been involved in the rapid growth of air sensors since 2012 as it understood how these technologies could change air quality measurements. A priority for EPA is to support technology development toward data that are of known quality and help establish best practices for the use of sensors and their data. For air sensors that meet a specific project's data quality objectives, EPA is also using air sensors as a new method for exploratory research and supplemental monitoring.
Does EPA verify and approve air sensor technology?
 EPA scientists are involved in the evaluation of some air sensors for use by the public and provide the information in reports, but do not make any endorsements or recommendations for their use. EPA has a formal process for the evaluation of technologies proposed for use as Federal Reference Method (FRM) or Federal Equivalent Method (FEM) monitors that are used for monitoring compliance with the National Ambient Air Quality Standards. These are considered the gold standard for air quality monitoring.
EPA Scientists Develop and Evaluate Federal Reference and Equivalent Methods
Can EPA make recommendations on air sensors to help guide me in my selection?
As a federal agency, EPA cannot make recommendations to the public on the use of particular commercial air sensors for their projects, nor can the agency endorse commercial products. EPA provides resources for conducting air monitoring projects on the Air Sensor Toolbox, including performance evaluation reports by EPA scientists of air sensors on the market, tools for data adjustment and visualization, a guidebook that gives a broad overview on air sensors, and more.
Does the EPA evaluate indoor air sensors or indoor air quality monitors?
EPA evaluates select air sensor technologies but generally these evaluations are carried out in outdoor, ambient conditions. While we are aware that some of the sensors we evaluate are designed for outdoor and indoor use, we do not conduct evaluations in indoor conditions. Other organizations have evaluated air sensors in indoor environments. Some examples include the Lawrence Berkeley National Laboratory (https://indoor.lbl.gov/air-quality-sensorsExit) and the National Institute for Occupational Safety and Health (NIOSH; https://www.cdc.gov/niosh/topics/drst/default.htmlExit).