Chicago, IL Adapts to Improve Extreme Heat Preparedness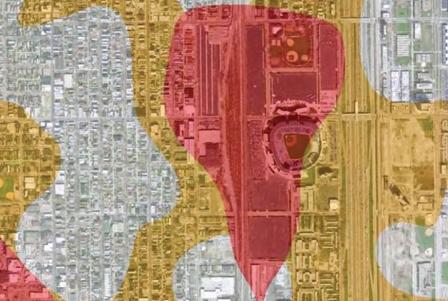 Graphic of projected urban heat island exacerbated by climate change.In 1995, Chicago experienced an extreme heat event that led to the deaths of several hundred people over the course of five days. This event prompted the city to strengthen and update its heat emergency response system. Recognizing that heat waves are expected to increase in Chicago due to climate change,–supported by the Chicago Climate Impacts Report, the city adopted a comprehensive set of actions to reduce deaths from extreme heat events.
Chicago's approach focuses on community preparedness with particular attention to vulnerable populations. Since effective public outreach is a time and resource intensive process, Chicago worked with the Field Museum, a world-renowned museum and a leader in science education and engagement, to develop an outreach program that targeted neighborhoods vulnerable to climate change. This partnership engaged the local community to increase awareness of neighborhood vulnerability and identify how residents could reduce the impact of climate exacerbated extreme heat events. This outreach effort has worked to complement traditional disaster response actions that Chicago promoted after the 1995 heat wave.
How did they do it?

Applicable EPA Tools

Identified current disaster response needs for extreme heat resiliency

Chicago adopted disaster responses including: expanding Notify Chicago, the city's text and email emergency notification system; identified (e.g., public libraries) or established cooling centers; set up a call "311" program to have officials conduct well-being checks for those who may need additional assistance during events such as the elderly or infirm; and conducted disaster preparedness and response trainings.

EPA's Excessive Heat Events Guidebook can help identify current and future disaster response needs for extreme heat adaptation strategies.

Assessed citywide vulnerability to future climate extreme heat conditions

The city assessed future vulnerability using an "analog city analysis".
Chicago identified the most vulnerable residents in their community (e.g., elderly, young) in order to best target heat outreach efforts.

CDC's Assessing Health Vulnerability to Climate Change can help identify the communities most at risk and adopt adaptation strategies that target extreme heat vulnerabilities.

Assessing Health Vulnerability to Climate Change (PDF)(24 pp, 4.3 MB)

* (This is a non-EPA resource from the Centers for Disease Control and Prevention.)

Adopted adaptation strategies that targets extreme heat vulnerabilities and support vulnerable populations

Partnered with the Chicago Field Museum to conduct tailored outreach to at-risk communities and neighborhoods to increase understanding of current and expected future changes. Relating future climate norms to a previous extreme heat event (in this case, the 1995 heat wave) helped the climate risk resonate with the residents. Chicago identified urban heat island areas that would be worsened by climate change and used this information to target green infrastructure and heat island mitigation efforts.

EPA's Urban Heat Island Strategies identifies strategies for adapting to future extreme heat events by reducing the urban heat island effect.
Similar Cases and More Information
Extreme heat events and other weather extremes can disproportionately impact at-risk or vulnerable communities. To see how Chicago has used green infrastructure to both reduce the impact of future extreme heat events and reduce stormwater runoff during extreme precipitation events, view Chicago Green Infrastructure to Reduce Heat. For another case on how a large municipality has adapted to prepare for extreme heat events, view NYC Heat Preparedness.
---
References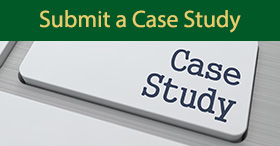 The following links exit the site Exit