Asthma - Improving Health in Communities and Schools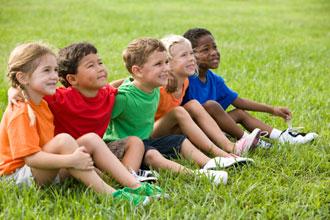 Asthma is a serious, life-threatening respiratory disease that affects millions of Americans, accounting for nearly 2 million emergency department visits each year. In response to the growing asthma problem, EPA created a national, multifaceted education and outreach initiative to share information about indoor and outdoor environmental factors that trigger asthma. Although there is no cure, asthma can be controlled through medical treatment and management of environmental asthma triggers.
Read the 2018 Asthma Fact Sheet (Updated version coming soon).
---
On this page:
---
Improving Health in Communities
EPA mobilizes the following groups to identify and use the most effective community-based strategies for improving health outcomes for asthma and delivering high-quality asthma care to everyone in need:
community asthma programs
health professionals
health insurers
school nurses
health departments
Our goal is to ensure that environmental management of asthma triggers is integrated into overall asthma education programs.
---
Improving Health in Schools
Approximately seven million children in the United States—an average of one out of every 10 school-aged children—have asthma. Asthma is also a leading cause of school absenteeism. Every year, more than 10.5 million missed school days are attributed to this disease.
Since asthma affects so many children, asthma management should be a priority for every school! Controlling asthma as part of a comprehensive indoor air quality (IAQ) management program can lead to reduced absenteeism and increased student performance for students and staff. Follow the tips below to reduce asthma triggers and create a healthy indoor environment in your school.
Asthma triggers that affect children in schools include:
Animal allergens
Cockroach and pest allergens
Mold and moisture
Dust mites
Outdoor air pollutants, like ozone and particle pollution or school bus diesel exhaust
Managing Asthma in the School Environment
Children spend a lot of time in our nation's schools, and with an average of one out of every 10 school-aged children suffering from asthma, the school environment is an important vehicle for managing asthma triggers. Download the updated Managing Asthma in the School Environment document to learn how you can help control asthma at your school and boost student performance — as asthma accounts for more than 10.5 million missed school days each year in children aged 5 to 17.
---
EPA Resources
Indoor Air Quality Tools for Schools Program
EPA developed the Indoor Air Quality Tools for Schools Program to help schools reduce exposures to indoor environmental contaminants and manage asthma in the school environment. The Indoor Air Quality Tools for Schools Action Kit helps schools identify, resolve and prevent indoor air quality problems using low and no-cost measures.
Schools and school districts have demonstrated a strong commitment to improving children's health by promoting good IAQ practices. Find an IAQ Champion.
Integrated Pest Management in Schools
EPA recommends that schools use integrated pest management (IPM) to reduce pesticide risk and exposure to children. A school IPM program uses common sense strategies to reduce sources of food, water and shelter for pests in school buildings and grounds. An IPM program takes advantage of all pest management strategies, including the judicious and careful use of pesticides when necessary.
Clean School Bus USA
The goals of Clean School Bus USA are to reduce children's exposure to diesel exhaust and the amount of air pollution created by diesel school buses.