Profiles of Women of EPA: Edna Mercado
---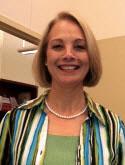 Edna D. Mercado, EPA Leadership Development Institute
Office of Administration and Resources Management
Washington, DC.
Where were you born?
I was born and raised in Aibonito, Puerto Rico.
What brought you to EPA?
I joined EPA's Management Internship Program. I was interested in EPA's mission and decided to give it a try for a year or two. After becoming more involved in my work, and volunteering at my church and in my community, I realized that I needed a "big" change in my life and decided to stay in the DC area. What started as a short-term project when I joined the agency in September 1990 has turned into a long-term career.
What type of work do you do at EPA?
I've been working at EPA for almost 30 years, in areas such as communications and outreach, benefits, and recruitment. I have served as the special assistant to the director and the deputy director of the Office of Human Resources. I am also a certified facilitator of the Stepping Up To Supervision class, which is offered to GS 12-15 employees in non-supervisory positions.
I'm currently working in an area where I found my passion, the EPA Leadership Development Institute, which runs employee and management development programs. I am the program manager of the EPA Successful Leaders Program, an agency-wide mandatory program for all new supervisors. This program has been recognized by OPM as the best "new supervisory program" government-wide for three years in a row. I also work on other development efforts for non-supervisory employees.
What is your highest level of education? What was your major?
I have a master's degree in public administration from the University of Puerto Rico Río Piedras campus.
What message would you like to send young women who are considering going to college or a career in environmental protection?
Continuing your education is essential for a successful future. You'll have greater opportunities to achieve your goals by honing your skills in an area that drives your passions. Don't sit and wait for opportunities to come to you, get up and look for them! Keep in mind that at the end of the day YOU are responsible for your own success. In addition, keep your principles and values as your guide posts to ensure personal and professional satisfaction. Public Speaking and leadership skills will help you at any stage in your career and personal life. In Toastmasters International I found the best tool to assist me in reaching my goals in those areas. Remember that every day you have the opportunity to learn something new and a positive attitude will open doors for you.