Profiles of Women of EPA: Jacquie T. Huynh-Linenberg
---
Jacquie T. Huynh-Linenberg, Attorney Advisor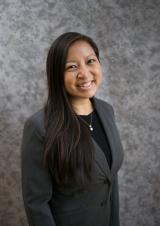 Office of Enforcement and Compliance Assurance
Office of Site Remediation Enforcement
Washington, DC
Where were you born?
Rochester, NY
What brought you to EPA?
Prior to embarking on my law school journey, I was a project manager and business consultant in the health insurance industry. While that was a great experience, I was always interested in environmental matters. I decided to take a leap and leave my former career to go to law school, with the ultimate goal of practicing environmental law. I feel very humbled to have achieved that goal and to serve as an environmental attorney with the EPA.
What type of work do you do at EPA?
As an attorney-advisor, I work on enforcement matters involving Superfund and RCRA Corrective Action. My sub-specialties within these programs are financial assurance, bankruptcy, and special accounts. Additionally, I am very passionate about diversity and inclusion matters. To that end, I currently serve as the Council Chair for the Agency's Special Emphasis Program Managers for the Asian-American and Pacific Islander Community as well as the Diversity and Inclusion Co-chair for my immediate office.
What is your highest level of education? What was your major?
I have a Juris Doctor degree from Rutgers University School of Law and a Master of Business Administration from Pennsylvania State University.
What message would you like to send other women who are considering college or a career in environmental protection?
It is important to seek an environment – both academically and professionally – that will support your professional growth and is in alignment with your values and passions. Explore all opportunities, take risks, and don't hesitate to put that application in. The answer will always be a no unless you take a chance!