Profiles of Women of EPA: Paula Selzer
---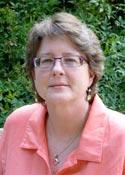 Paula Selzer
Senior Policy Advisor, Children's Environmental Health
US EPA Region 6
Where were you born?
Dallas, TX
What brought you to EPA?
I served as a Peace Corps Volunteer in the Dominican Republic. During the time I spent there, I became more aware of environmental issues. I wanted a career in public service and EPA's mission to protect human health and the environment met my goals for a fulfilling career. I started my career in Washington and moved to a regional office several years ago. Over the years, I've been able to work in a number of program and regional offices throughout the country, while remaining committed to the Agency's overall mission.
What type of work do you do at EPA?
My work is primarily focused on outreach to raise awareness about environmental risks to children's health. For example, I promote EPA funding opportunities; coordinate training programs; and develop partnerships with many organizations, states, and tribes.
What is your highest level of education?
A masters in public policy.
What message would you like to send other women who are considering college or a career in environmental protection?
Consider how environmental protection is linked to human health, and how you would like to make a difference. In choosing a field of study or career in environmental protection, there are many avenues that will match your passion for protecting the environment and, ultimately, public health. Whether you choose to pursue a degree in science, law, or another field, there are opportunities at the national, state and local levels.