Student Internships
Ever thought about having a great career dedicated to:
improving the health and well-being of all Americans?
ensuring that we have clean air, pure water and better-protected land?
You can have that career at EPA! EPA internships and fellowships provide a great introduction to our work, giving you a sense of whether EPA might be the right place for you. Internships, fellowships and other opportunities are available at our Washington D.C. headquarters, in our ten regional offices, and at our labs and research centers throughout the nation.
NOTE:

EPA resources for the Greater Research Opportunities (GRO) Undergraduate Fellowships and Science to Achieve Results (STAR) Fellowships for Graduate Environmental Study are no longer available. Students are also encouraged to review other Federal Opportunities for Undergraduate and Graduate Students. For historical information, please refer to the GRO and STAR Fellowship page.
---
On this page:
---
What Do Interns Do?
Want to learn more about what EPA interns actually do? Read these blog entries from recent interns:
---
Paid Internships
How to get a Paid Internship at EPA
**Generally, EPA internships, whether paid or unpaid, are limited to U.S. citizens only. Pathways Programs participant must be a U.S. citizen or national, or be lawfully permitted to the U.S. as a permanent resident or otherwise authorized to be employed.**
Paid Internships: Paid by EPA
EPA hires high school and college interns for administrative/clerical positions as well as technical positions in areas such as life sciences, program or policy analysis, and engineering. Most positions have salaries ranging from the GS-2 to GS-7 level. All internships paid by EPA appear in the government-wide USAJobs.gov portal. Most internship opportunities for the summer are advertised in March, April and May but some may be advertised earlier.
Paid Internships: Paid by Organizations Other than EPA
Certain academic institutions and non-profits sponsor and pay for internships, where each intern is assigned to an office in federal government and/or industry. In some instances, the cost is covered by the tuition you have already paid to your college or university. EPA has agreements with the organizations listed below. Note that not all of these organizations place interns with EPA every year:
---
Unpaid Internships
How to Get an Unpaid Internship
Unpaid (Volunteer) Internships: General information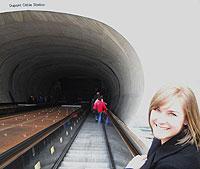 Unpaid (volunteer) internships are offered by individual EPA offices in Washington and around the nation. A few offices sponsor well-developed volunteer programs. More commonly, offices do not have centralized volunteer internship coordination; particular managers looking for volunteer help may advertise only through job fairs, college guidance or career planning offices, and/or EPA information sessions at colleges.
If you are interested in an unpaid internship, contact:
Volunteer Intern Opportunities at EPA