High-Throughput Toxicology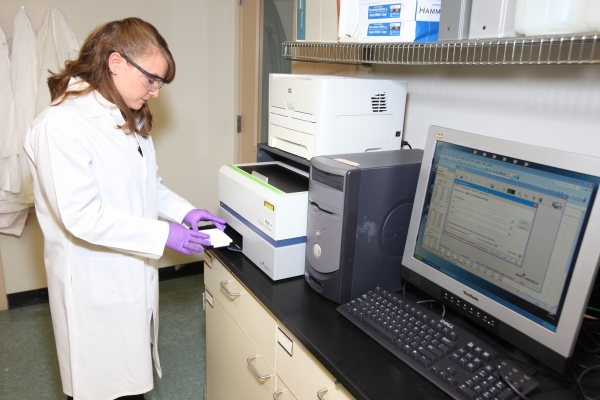 High-Throughput Toxicology (HTT) research is focused on addressing the limitations of current chemical testing methods and fulfilling EPA's need to evaluate large numbers of chemicals for human and ecological effects. The research designs, develops, and applies new approach methodologies (NAMs) to test chemicals.
NAMs can reduce or replace the number of required animal-based toxicity tests. These new approaches study potential health impacts, ecological impacts and impacts on other (i.e. non-human) species to help prioritize, screen, and evaluate thousands of chemicals.  
On this page: 
ToxCast (Toxicity Forecaster): Uses rapid chemical screening technologies (called "high-throughput screening assays") to limit the number of required laboratory animal-based toxicity tests while quickly and efficiently screening thousands of chemicals for potential human and environmental effects.
Toxicology Testing in the 21st Century: Federal Agency consortium that is using high-throughput robotic screening to test approximately 10,000 environmental chemicals and approved drugs for their potential to disrupt biological pathways that may result in toxicity.
Developing New Assays for Developmental Neurotoxicity: EPA is developing and incorporating new approach methods that are fast, economical, and scientifically relevant to provide information to screen and prioritize thousands of chemicals for developmental neurotoxicity.