Children's Health Curriculum Lesson 4: Be Sun Smart

This lesson teaches kids about the sun and why plants, animals, and humans need it. It also explains how the sun can be harmful and ways to protect ourselves from it.
Kids Will Be Able To
define sunscreen, sunburn, vitamin D, and ultraviolet (UV) light;
explain basic information about the sun;
list three things that the sun provides which we need; and
list three ways that they can protect themselves from too much sun.
How To Get This Lesson
The complete lesson plan offers everything you need, including all visual materials.
Download the complete lesson plan
Download parts of the lesson plan
Instructor materials:
Lesson Cards (PDF) (9 pp, 3 MB)
Handouts for students:
Take Home Talk (PDF) (2 pp, 894 K)
Visuals:
Poster 1 Sunsafe (PDF) (2 pp, 718 K)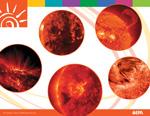 Poster 2 Sunsafe (PDF) (2 pp, 903 K)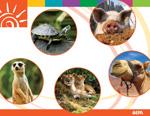 Poster 3 Sunsafe (PDF) (2 pp, 503 K)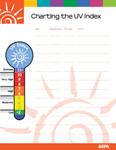 Additional Resources
Instructor Resources
Kids' Activities / Coloring Sheets