EPA Highlights for the Week of November 21, 2016

---
Reduce Food Waste This Holiday Season
The average American family of four throws away $1,500 of wasted food each year. All of those uneaten leftovers add up to over 35 million tons of waste each year. Once in landfills, food breaks down to produce methane, a potent greenhouse gas which contributes to climate change.
Reducing food waste saves you money, lowers your carbon footprint, and helps your local community when you donate untouched, extra food. Learn shopping, storage, and prep tips to reduce waste this holiday season.
---
EPA Launches New Materials Management Web App
MWiz supports sustainable materials management and community planning.As our economy grows, so does our use of materials. Sustainable materials management is a systems approach to using and reusing materials more productively over their entire lifetime.
The Materials Management Wizard, or MWiz, is an interactive web application that connects you to tools and resources from EPA. Find customized access to thousands of management tools and resources and produce your own reports.
Access MWiz to learn how your community can manage materials sustainably.
---
Prepare Your Home for Wintery Weather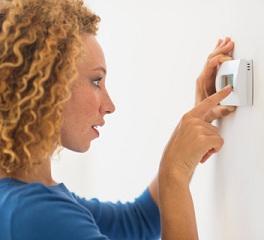 Now is prime time to make sure that your home is ready for the cold temperatures ahead.Colder temperatures are here and people across the country are cranking up the thermostat and getting ready for the winter to come. The average family spends $2000 on utility bills each year, and nearly half of that amount goes to heating and cooling your home.
Make simple adjustments around your home to save money and energy this winter. Program your thermostat to match your schedule and keep your air filters clean to reduce your energy use.
Find more winter energy efficiency tips from ENERGY STAR.