ADWR Compliance Reports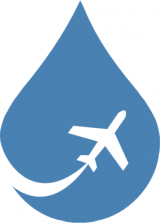 The primary purpose of the Aircraft Drinking Water Rule (ADWR) is to ensure that a safe and reliable supply of drinking water is provided to aircraft passengers and crew.
Using the ADWR Compliance Reports, the public can access aircraft inventory information, drinking water sample results, drinking water system disinfecting operations, as well as public notification and violation information. The data reflects compliance year 2012 through the last currently available reporting period.
For more information on the regulation, please visit EPA's ADWR page.
For more information on drinking water data and reports for water systems, please visit EPA's Data and Reports Page.