Evaluating Analytical Method Improvements for Six-Year Review of Drinking Water Standards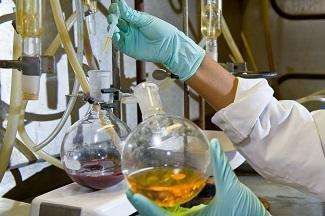 Technological improvements in analytical methods feasibility are considered during Six-Year Review. This process involves:
This means the Agency might have chosen a lower MCL when the drinking water standard was set, but it would not have been possible to reliably and consistently measure at that level. If newer, more precise laboratory methods are now available, it may be possible to lower the MCL in the future.
The evaluation of analytical method improvements consists of determining whether there have been advances in laboratory technology to enable a revision to the "quantification level" for a regulated contaminant. The quantification level is the level at which most laboratories can reliably and consistently measure a chemical contaminant in drinking water.
EPA reviews and approves analytical methods to measure contaminant levels under a separate regulatory process. Therefore, Six-Year Review does not include a review to determine whether the approved analytical methods can be revised. Rather, Six-Year Review considers improved EPA analytical methods if they are presently available.