AQUARIUS
The DWSRF AQUARIUS Recognition Program
The Drinking Water State Revolving Fund (DWSRF) is a $44 billion federal-state partnership dedicated to protecting America's public health. The program finances the construction and rehabilitation of critical drinking water infrastructure, along with public health-focused programs and activities across our nation. The DWSRF AQUARIUS program nationally recognizes DWSRF-funded projects for exceptional focus on five main areas. These projects are examples of the high level of innovation possible with the DWSRF.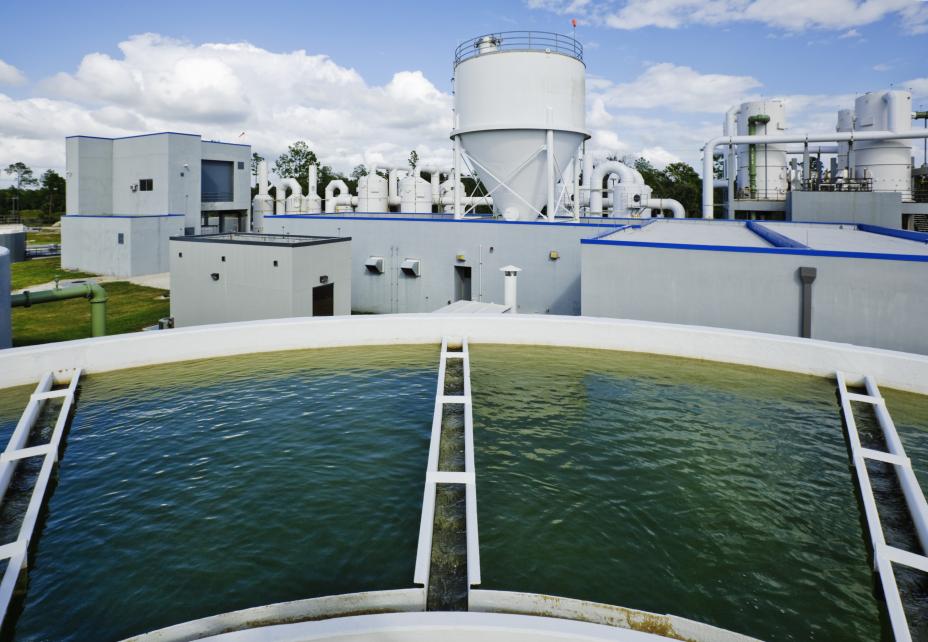 States participating in this voluntary recognition program nominated one DWSRF project during the 2020 round. All DWSRF projects were eligible for nomination, as long as the project (or a distinct project phase) is complete. The project must meet three criteria to be eligible:
Safe Drinking Water Act compliance
 Financial Integrity
Public health benefits
This year, one "Exceptional Project" was selected for each of the five categories below:
Excellence in Innovative Financing (e.g. a unique or uncommon funding mechanism was employed; co-financing)
Excellence in System Partnerships (e.g. projects that involved many stakeholder entities; creation of regional water system)
Excellence in Community Engagement (e.g. local schools or community groups played an integral role in the project design; a project that educates the community)
Excellence in Environmental and Public Health Protection (e.g. project addresses health-based violations; a system returns to compliance)
Excellence in Problem Solving (e.g. unique use of eligibilities to address an issue)
View the 2020 DWSRF AQUARIUS Recognition Program Compendium here.
Map of 2020 AQUARIUS Recognition Projects

2020 AQUARIUS Recognition Projects
| Recipient | Project Name | Recognition Level |
| --- | --- | --- |
| Florence, South Carolina | Timmonsville Drinking Water Improvements and Consolidation | Excellence in Innovative Financing |
| South Delaware County Regional Water Authority, Oklahoma | Treatment Plant, Booster Pump Stations, Standpipes, and Water Main Improvements | Excellence in System Partnerships |
| Washington County Service Authority, Virginia | Rattle Creek Road Water Main Extension | Excellence in Community Engagement |
| Cayuga, Indiana | North Vermillion Community School Corporation Water Main Extension | Excellence in Public Health Protection |
| Pipestone, Minnesota | Water Treatment Plant Construction | Excellence in Problem Solving |
| Payson, Arizona | Surface Water Treatment Plant | Honorable Mention |
| Central Arkansas Water, Arkansas | Central Arkansas Drinking Water Treatment Plant Pumps | Honorable Mention |
| Norwich Public Utilities, Connecticut | Water Main to Sprague | Honorable Mention |
| Tidewater Utilities, Inc., Delaware | Holiday Pines Consolidation | Honorable Mention |
| Orange City, Florida | Water Distribution System Rehabilitation | Honorable Mention |
| Cairo, Georgia | Arsenic Removal Water Treatment Plant | Honorable Mention |
| Arrowhead Ranch Public Drinking Water Company, Idaho | Arrowhead Ranch Drinking Water Uranium Treatment | Honorable Mention |
| Pretty Prairie, Kansas | New Water Treatment Plant | Honorable Mention |
| Kennebunk, Kennebunkport, and Wells Water District, Maine | Kennebunk River Well Granular Activated Carbon Filtration System | Honorable Mention |
| Walkersville, Maryland | Walkersville Water Treatment Plant | Honorable Mention |
| Oakland County, Michigan | Water Main and Residential Water Meter Replacement | Honorable Mention |
| Borough of Ship Bottom, New Jersey | Ship Bottom Water Main Replacement | Honorable Mention |
| Trumbull County, Ohio | Braceville/Southington/Farmington Township Water Main Extension | Honorable Mention |
| Harrisville Fire District, Rhode Island | Oakland Village Area Water System Improvements | Honorable Mention |
| Erwin, Tennessee | Erwin Water Storage Tank Replacement | Honorable Mention |
| Melvin, Texas | Radium Removal Project | Honorable Mention |
| South Burlington, Vermont | Hadley Road Area Drinking Water Improvements | Honorable Mention |
| College Place, Washington | City of College Place and Christ Community Fellowship Consolidation | Honorable Mention |
| Lashmeet Public Service District, West Virginia | Matoaka Water Main Extension | Honorable Mention |
| Bloomington, Wisconsin | Water Main Replacement | Honorable Mention |
PREVIOUS YEAR