E3 Financing How-to Guide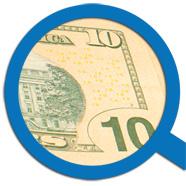 The Financing How-to-Guide is intended to help manufacturers and their communities navigate financing and investment opportunities. While this guide provides an overview, there is no "one-way" to pay for E3 activities or attract investment. E3 communities and manufacturers need to think comprehensively and creatively about opportunities to finance diverse aspects of their "ecosystem approaches" to sustainable economic development. Several emergent or underutilized sources of "impact investing" financing, including industrial development bonds, foundation program-related investments (PRIs), and pay-for-success financing, may prove appropriate for manufacturing communities, possibly in combination with other funding sources, including traditional public and private funding.
 
This How-to-Guide presents a stepwise approach to exploring and identifying financing mechanisms and partners for E3 communities and manufacturers. Planning for financing should occur within the context of assessing your needs and developing your E3 initiative strategy.