EPA Research Supports National Estuary Program

Estuaries—those areas where freshwater rivers flow into oceans—serve as prime examples of how natural habitats provide benefits to people and local communities.
Such benefits, often referred to as ecosystem services, include serving as breeding and nursery areas for many commercially important fish and seafood, providing coveted spots for canoeing, kayaking, and other outdoor activities, and buffering the impacts of erosion and flooding from coastal storms.
EPA researchers are working closely with partners in the Agency's National Estuary Program (NEP) to help local communities improve the water quality, habitats, and living resources of estuaries.
A major focus is to provide the information, tools, and data needed to improve and protect estuaries and ensure these habitats continue to provide benefits that contribute to healthy, sustainable, and vibrant communities.
EPA National Estuary Program Research Across the Nation
Cool Science
Partner: Lower Columbia Estuary Partnership
Project: Cold Water Refuge for Endangered Salmon and Steelhead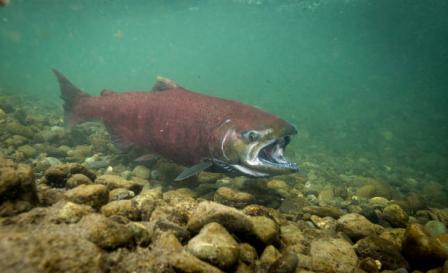 Agency researchers are working with the Lower Columbia Estuary Partnership (LCEP) to prevent further decline in the area's iconic salmon and steelhead trout migrations. One of the major stressors for these now endangered species is rising stream temperatures.
Using temperature and population data from monitoring studies by the LCEP, EPA scientists are developing fish population models that link cold water microhabitats with fish survival rates. The cooler microhabitats provide areas of refuge for the fish during their long upriver journey to spawning grounds. The models will forecast whether the refuges are adequate for successful upstream migration and will guide actions to protect and restore the endangered populations.
Informing Decisions Across a Watershed
Partner: Tillamook Estuaries Partnership
Project: Sustaining the Natural Benefits of Tillamook Bay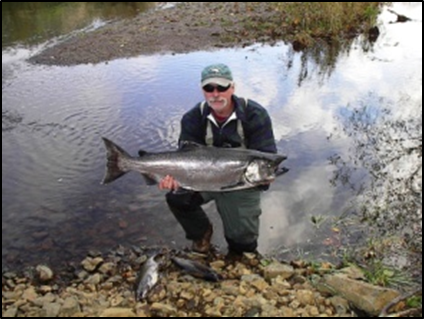 Much of the local economy surrounding the Tillamook Bay estuary is provided by the coastal ecosystem: the area is a hotspot for coastal birding, home to a rich diversity of marine fish and wildlife, and a prized location for harvesting bay clams and culturing oysters. But these benefits are at increasing risk from environmental conditions that lead to algal blooms, reduced oxygen, and acidified water.
Agency researchers are working with the Tillamook Estuaries Partnership as well as stakeholders across the watershed on a suite of studies that identify sources of microbial pathogens and excess nutrients flowing into the estuary, quantify drivers of acidification, and assess recreational uses of the estuary. The goal of the research is to directly support environmental planning that balances the sustained health of the estuary with other, sometimes conflicting benefits and priorities.
A Framework for Setting Goals
Partner: Massachusetts Bays National Estuary Program
Project: Managing Multiple Bays and Estuaries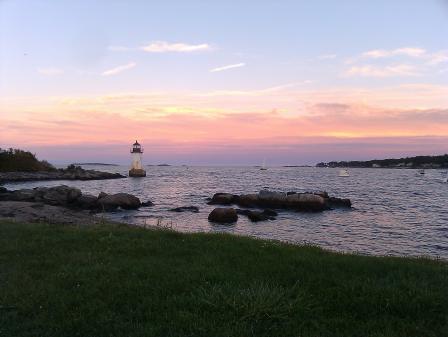 The Massachusetts Bays National Estuary Program (MassBays) has set out an ambitious goal: setting environmental targets and managing the 47 independent embayments—harbors, bays, and coves—that make up the coastline, each with different watershed, landscape, and ecosystem benefit characteristics to meet those targets.
MassBays has organized the individual embayments into ecological classes based on physical properties and biological resources such as seagrass, saltmarsh or shellfish beds. Now, EPA scientists are working with MassBays' science advisors and local stakeholders to develop a framework that highlights the benefits that accrue from these resources as well as the watershed stressors that threaten them.
MassBays will use the framework to inform management objectives and to communicate to local decisionmakers how estuaries provide social and economic benefits to communities across the watershed.  
Holding Back the Tide: Exploring the Use of Living Shorelines
Partner: Partnership for the Delaware Estuary
Project: Living Shorelines for Increased Resiliency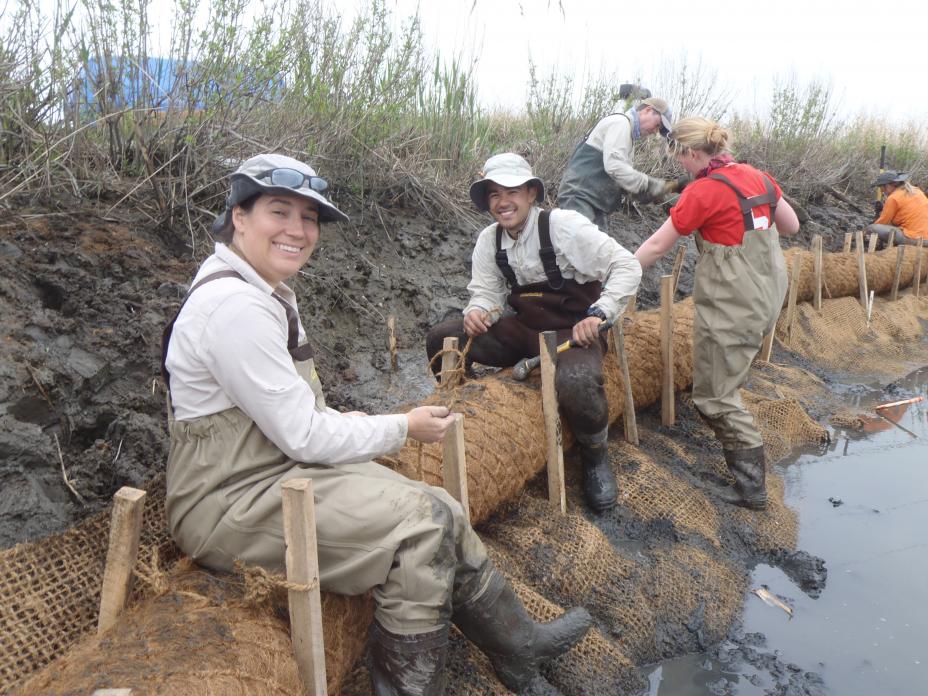 The saltmarsh habitats that grow along the edges of estuaries provide essential refuge for fish and wildlife and protect shorelines from erosion by buffering wave action and trapping sediments. But rising sea levels, increased storm intensity, nutrient pollution, and other stressors linked to human activities on the surrounding land have sparked declines in saltmarshes across the globe.
EPA researchers worked with the Partnership for the Delaware Estuary on methods to better protect saltmarshes and the benefits they provide through construction of living shorelines—engineered habitat enhancements that reduce erosion while encouraging the growth of vegetation and shellfish.
They conducted a study that explored the effectiveness of coir logs (coconut fiber rolled in burlap) to protect the shoreline from erosion, along with planted mussel seedlings to filter algae and sediment from the water. The trial showed that coir logs could protect the shoreline and build up marsh in Delaware Bay because of high sediment supplies in that estuary, but were much less effective in Northeast estuaries where sediment supply was insufficient to build marshes. The effort provided key insights about how and where certain living shoreline types could restore saltmarsh habitat. This has informed decisions for estuary restoration and protection across National Estuary Programs.
Rising to the Challenge: Assessing Sediment Applications to Save Drowning Marshes
Partner: Narragansett Bay Estuary Program
Project: Restoring Saltmarshes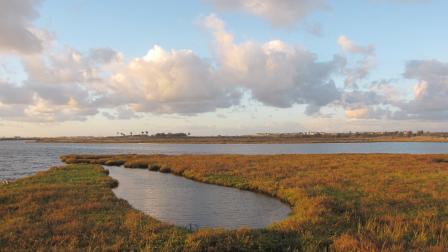 Saltmarsh habitats are critical to estuarine heath. They are nurseries, refuges, and feeding stations for estuarine life, protect shorelines, and clean water by trapping sediments.  While saltmarshes face many stressors, sea level rise and marsh flooding are a particular concern across Rhode Island.
EPA scientists worked with the Narragansett Bay Estuary Program, the Rhode Island Coastal Resources Management Council, the Rhode Island Natural History Survey, and the National Estuarine Research Reserve in Rhode Island to design a sediment application project. The project consisted of placing clean dredge material on the surface of a drowning marsh thick enough to counter rising sea.  With that in place, EPA is providing scientific support for monitoring the impacts, including vegetation growth, soils pH, salinity, percent organic matter, and more.
While a number of similar sediment application projects have taken place or are planned across the US, this work is one of only a few that have included scientific monitoring, making it a key contributor to future success.
Cultivating Science to Reduce Nutrient Pollution and Protect Seagrasses
Partner: Narragansett Bay Estuary Program
Project: Protecting Seagrasses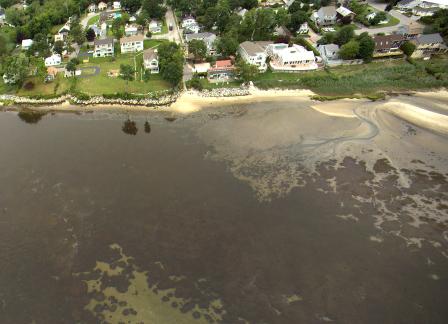 Too many nutrients flowing into estuaries can lead to increased algal growth that triggers a cascade of impacts—lower disolved oxygen levels, acidification, less sunlight penetrating the water column—impacts that ultimately reduce seagrass abundance, a key habitat for the health of the entire ecosystem.
To better assess the health of the seagrass in Narragansett Bay over time, EPA scientists, in partnership with the Narragansett Bay Estuary Program, and the University of Rhode Island compiled and analyzed photographs, early charts, and other historic documents. Using this information, they documented changes to the extent (area) of seagrass coverage across the Bay from 1776 to 2016, and then correlated this to nutrient inputs over that time period. Using this information, they documented the extent (area) of seagrass coverage across the Bay, and then correlated the changes they found with sources of nutrients entering the Bay.
The work has led to a better understanding of how wastewater treatment upgrades have contributed to lower nutrient levels and improved the environment—important information for local communities searching for effective, cost-efficient solutions.
Past, Present, and Future: Innovative Research for Tampa Bay
Partner: Tampa Bay Estuary Program
Project: Setting Water Quality Goals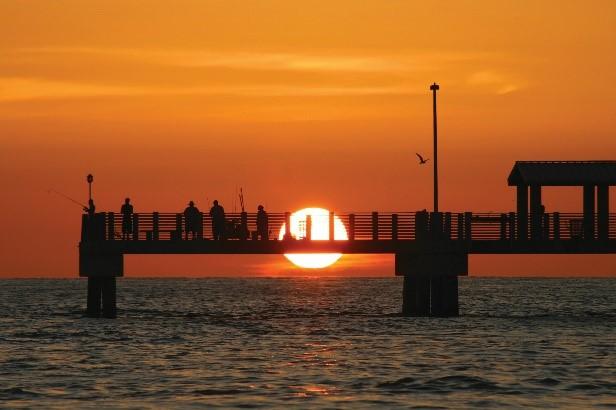 The Tampa Bay Estuary Program (TBEP) has embraced the daunting challenge of protecting the water quality, habitat and benefits provided by Tampa Bay, Florida's largest open water estuary. To this end, EPA researchers have been working with TBEP and other State and local partners for more than 20 years. Projects have covered a wide range of subjects, including nutrient assessment and monitoring, aquatic habitats, assessing the benefits (ecosystem services) that the estuary provides, and setting management targets for recovery and restoration.
In one innovative project, Agency researchers used historic data to document and illustrate the loss of seagrass habitat over time, then worked with local partners to set seagrass restoration targets. The historic dataset was highly influential with stakeholders and, after almost two decades of highly  collaborative work, the seagrass goals were met. The use of historic data as a community engagement tool was so successful it has been adopted for use in four other National Estuary Programs.
A common focus throughout EPA's collaboration with TBEP has been to provide information and develop tools that help the local community make decisions that meet short term goals while still protecting the long-term health of the estuary. A recent example is the EPA H2O Tool, a GIS-based, open-source support tool for exploring the impact of different land use scenarios and human population growth on the Bay. The tool has been used by regional planners and incorporated into a suite of community studies to inform decision-making in and around Tampa Bay.
Streaming Science: Quantifying the Benefits of Stream Restoration
Partners: Mobile Bay National Estuary Program
Project: Socio-economic Impacts of Stream Restoration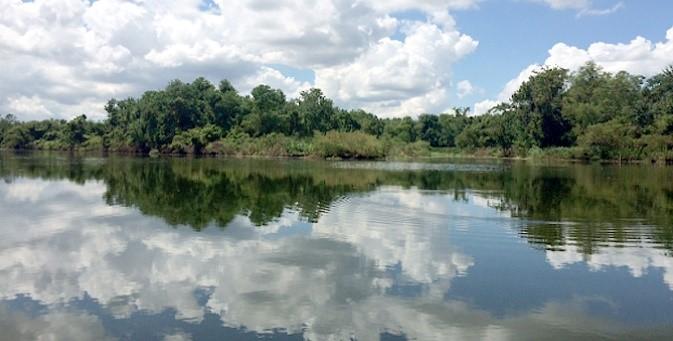 Stream restoration techniques—adding physical and biological elements to degraded streams—are widely used to stabilize streambanks, reduce erosion, upgrade aesthetics, and improve water quality. Over the past several years Alabama has used such approaches to restore streams in the Mobile Bay watershed.
EPA researchers are working with the Mobile Bay National Estuary Program (MBNEP) to characterize stream restoration activities and model how improved streams, as well as other attributes of the local environment (land use and cover, watershed conditions, and high-priority ecosystem services), contribute both economic and social benefits to local communities.
Their work has been incorporated into the MBNEP 2019-2023 Comprehensive Conservation and Management Plans for sites of interest. By finding ways to document the value of stream restoration, the MBNEP will have continued influence in stream restoration decisions affecting the Mobile Bay watershed.
Sound Science: Supporting the Long Island Sound Study
Partner: Long Island Sound Study
Project: Reducing Nutrient Pollution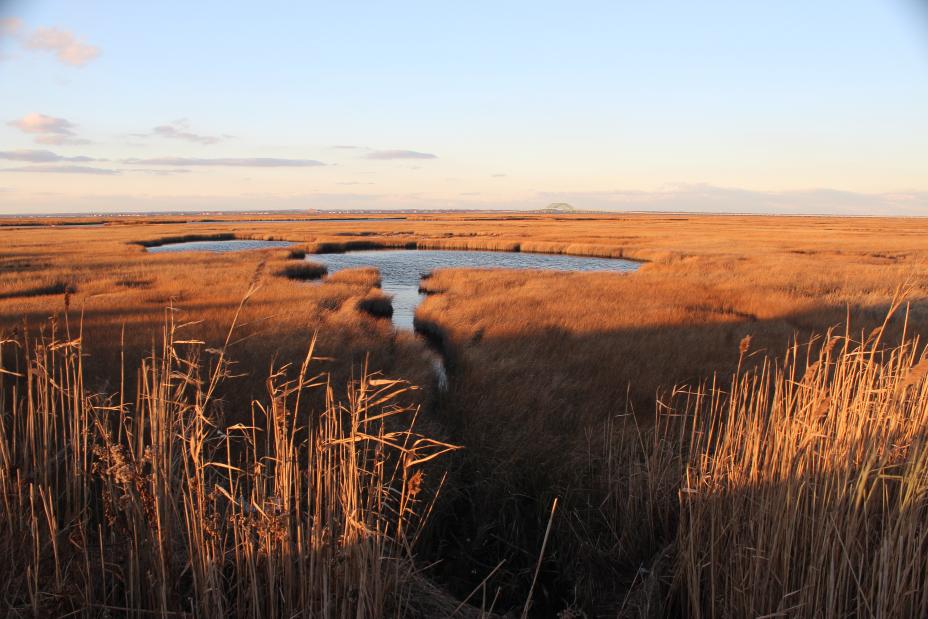 In 1985 EPA worked cooperatively with the States of New York and Connecticut to establish the Long Island Sound Study (LISS). Since then, Agency researchers have been collaborating with LISS partners to support its vision to protect and restore the large estuary commonly known as Long Island Sound. One of the most serious threats to water quality in Long Island Sound is nutrient input from the surrounding watersheds. Excess nutrients lead to algal blooms, acidification and lower oxygen levels in the water.
Agency researcher have served key membership and leadership roles on numerous LISS working committees (Advisory Group for the new Long Island Sound nitrogen strategy; the Advisory Committee for Long Island; Niantic River Nitrogen Workgroup; LISS Management and Science Technical Advisory Committees) and have collaborated on a host of projects to inform the LISS Comprehensive Conservation and Management Plan. For example, in 2014 Agency scientists headed the editorial team that produced Long Island Sound: Prospects for The Urban Sea, the first synthesis of the science of Long Island Sound in more than 35 years.
Linking Healthy Ecosystems with Healthy Communities in Puerto Rico
Partners: San Juan Bay Estuary Program
Project: Supporting Water Quality for Stronger Communities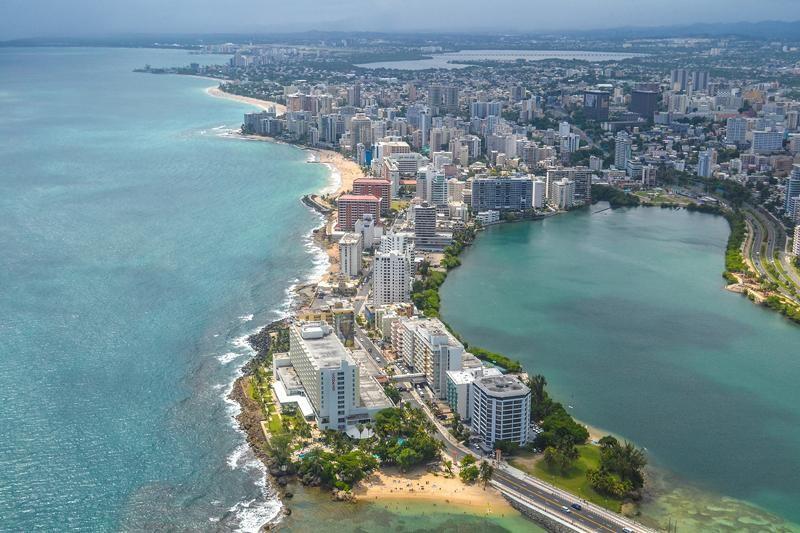 The San Juan Bay Estuary Program is the only member of EPA's National Estuary Program located in a tropical region. Agency researchers collaborate with partners on several topics, including water quality modeling, nutrient and contaminant pollution, carbon sequestration, green infrastructure and benefits provided by the estuary to surrounding communities.  
A uniting theme of the research is to find environmental solutions that simultaneously improve the health and sustainability of neighborhoods adjacent to the estuary. For example, investigations are providing information to local managers who are considering dredging and other management options to restore flow to the nearly-stagnant Martin Pena Canal—advancing solutions that restore ecosystem functions and reduce public health risks.
Researchers are also using stable isotope methods and historical analysis to better understand the role of carbon and nitrogen pollution in ecosystem dynamics. EPA and SJBEP scientists are working closely to analyze isotopes samples and use the results to identify the most impaired areas for remediation and restoration. Moreover, the results are leading to formulation of a future workplan to employ molecular techniques for determining sources of nitrogen and indicator bacteria.  
Supporting "The State of Narragansett Bay and its Watershed"
Partners: Narragansett Bay Estuary Program
Project: Nutrients and Seagrass Habitats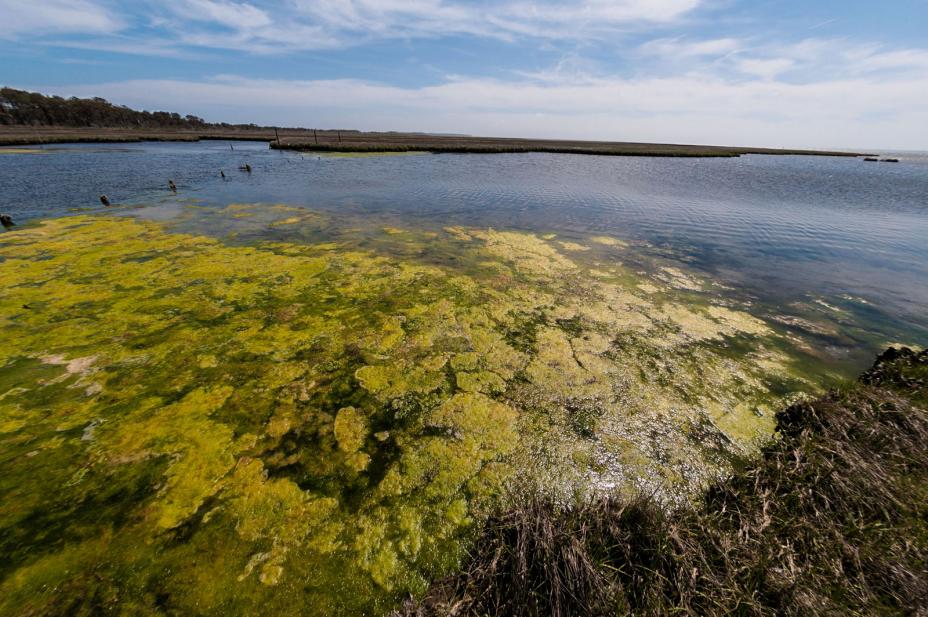 Excess nutrients flowing from the creeks, streams, and rivers of the surrounding watershed are adversely affecting the water quality of Narragansett Bay. Agency researchers have cultivated a strong working relationship with the Narragansett Bay Estuary Program on topics related to nutrient pollution and its effect on seagrass abundance, hypoxia, and algal blooms. They have also developed indicators than can be used to assess and monitor the biological condition of the estuary and its resources.
Agency scientists have made significant contributions to the 2017 State of Narragansett Bay and Its Watershed, a technical report that serves as a blueprint for the development of conservation and management activities outlined in the Narragansett Bay Estuary Program Comprehensive Conservation Management Plan.
Nutrient Reductions for a Northwest Estuary
Partners: Puget Sound Partnership
Project: Reducing Nutrient Pollution in Puget Sound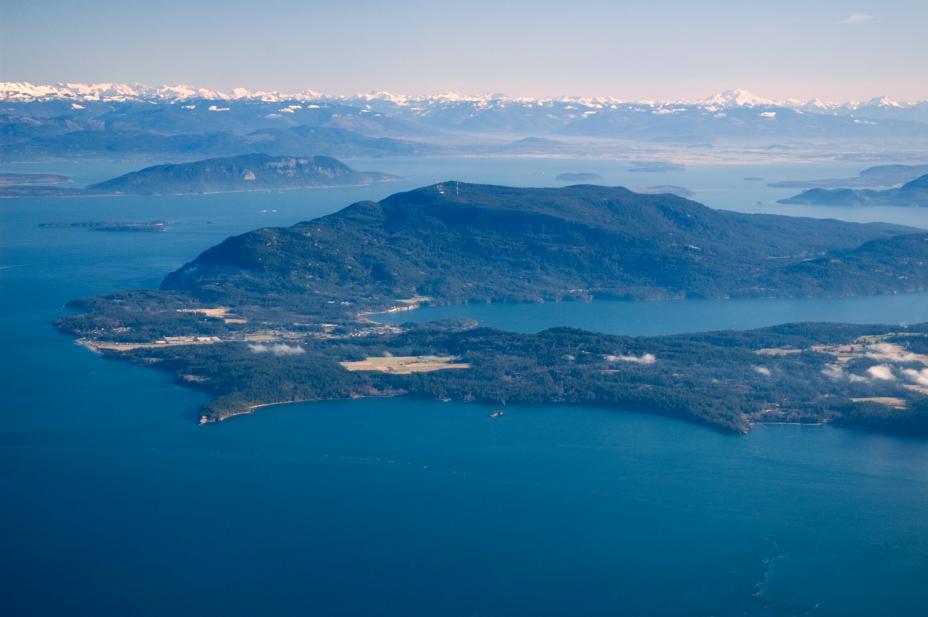 Increasing inputs of nitrogen and other nutrients are a threat to water quality and aquatic resources in Puget Sound.
EPA researchers are collaborating with regional, local, and state partners to develop strategies for identifying and reducing the sources of nitrogen. Collaboratively, they have constructed a detailed nitrogen budget that quantifies sources and fluxes of nitrogen in the transboundary Nooksack River Watershed (British Columbia, Canada and Washington, USA), which is an important contributor to nitrogen loads in Puget Sound. Local, state, tribal and federal planners are now using budget results to link human activities to environmental outcomes and help create effective and economically viable solutions.
Agency researchers are also working with multiple partners to support the development of a comprehensive, scientifically-backed approach that considers and informs environmental planning and decision making across the sprawling Puget Sound watershed. Their goal is to develop a framework that integrates models for land-based watersheds, ocean circulation and biogeochemistry, and marine food webs to simulate chemical and biophysical interactions of water movement, nutrients, and contaminants across large-scale land and water boundaries. Unification of these complex models will allow stakeholders to anticipate the effects of management actions on all parts of the system.
Shell Games: Studying the Complex Dynamics of Coastal Acidification
Partners: Multiple National Estuary Programs and Partnerships
Project: Combating Coastal Acidification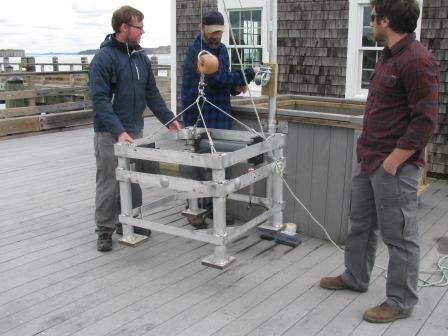 Ocean acidification is a growing global concern, and nutrient pollution can exacerbate acidification in coastal and estuarine waters. As these waters acidify, it takes more energy for developing oysters, clams, and other shellfish species to grow their shells. Other types of organisms are also affected, threatening not only healthy ecosystems but also local fishery-based economies.
EPA researchers are collaborating with nine National Estuary Programs to document patterns of acidification in estuarine environments, where the dynamics of river and ocean inputs and currents create complex water quality conditions that are challenging to understand.
EPA has provided environmental equipment to continuously monitor and measure spatial and temporal changes in coastal and estuarine pH and CO2 levels (a measure of acidification). Agency researchers developed guidelines for monitoring and continue to provide technical assistance. The partnership is contributing to the characterization of coastal acidification at a national level, and the results are expected to predict patterns and severity of local acidification events that can inform ecosystem restoration and shellfish management.
Related Research
Collaborative Research
Articles and reports from EPA research conducted with NEP partners to achieve mutual goals, or initiated in direct response to a stated need or request from an NEP partner
Beck, M. and J. Hagy. 2015. Adaptation of a weighted regression approach to evaluate water quality trends in an estuary. Environmental Modeling and Assessment 20(6):637-655. (Tampa Bay Estuary Program) 
Beck, M., J. Hagy, and C. Le. 2018. Quantifying seagrass light requirements using an algorithm to spatially resolve depth of colonization. Estuaries and Coasts 41(2):592-610 (Tampa Bay Estuary Program, Indian River Lagoon National Estuary Program)
Bernagros, J., M. E. Huertas, K. Pennino, Proyecto ENLACE, and Spackman Mossop Michaels. 2017. Smart Growth Implementation Assistance: Caño Martín Peña, San Juan, PR. U.S. EPA Office of Community Revitalization, Washington, DC.  (San Juan Bay Estuary Program) 
Cicchetti, G. and H. Greening. 2011. Estuarine biotope mosaics and habitat management goals: An application in Tampa Bay, Florida, USA. Estuaries and Coasts 34(6):1278-1292. (Tampa Bay Estuary Program)
Cicchetti, G., M. Pelletier, M. Pryor, S. Jackson, P. Bradley, S. Davies, C. Deacutis, K. Rocha, D. Santavy, and E. Shumchenia. 2017. Implementing the Biological Condition Gradient framework for Management of Estuaries and Coasts. US EPA Office of Research and Development, Washington, DC, EPA/600/R-15/287, 2017.  (Mobile Bay National Estuary Program, Tampa Bay Estuary Program, Narragansett Bay Estuary Program)
De Jesus Crespo, R., P. Méndez Lázaro, and S. Yee. 2018.  Linking Wetland Ecosystem Services to Vector-borne Disease: Dengue Fever in the San Juan Bay Estuary, Puerto Rico. Wetlands, published online - doi.org/10.1007/s13157-017-0990-5. (San Juan Bay Estuary Program)
De Jesus Crespo, R., J. Wub, M. Myer, S. Yee, and R. Fulford. 2019. Flood protection ecosystem services in the coast of Puerto Rico: Associations between extreme weather, flood hazard mitigation and gastrointestinal illness. Science of the Total Environment 676: 343–355. (San Juan Bay Estuary Program) 
Latimer, J., M. Tedesco, R. Swanson, C. Yarish, and P. Stacey (eds). 2014. Long Island Sound: Prospects for the Urban Sea.  Springer, New York NY.  (Long Island Sound Study)
Oczkowski, A., C. Schmidt, E. Santos, K. Miller, A. Hanson, D. Cobb, J. Krumholz, A. Pimenta, L. Heffner, S. Robinson, J. Chaves, and R. McKinney. 2018. How the distribution of anthropogenic nitrogen has changed in Narragansett Bay (RI, USA) following major reductions in nutrient loads. Estuaries and Coasts 41(8):2260-2276. (Narragansett Bay Estuary Program)  
Oczkowski, A., E. Santos, A. Gray, K. Miller, E. Huertas, A. Hanson, R. Martin, E. Watson, and C. Wigand. 2019. Tracking the dynamic ecological history of a tropical urban estuary as it responds to human pressures. Ecosystems, published online at https://doi.org/10.1007/s10021-019-00399-1. (San Juan Bay Estuary Program) 
Russell, M. and H. Greening. 2015. Estimating benefits in a recovering estuary: Tampa Bay, Florida.  Estuaries and Coasts 38 (Suppl 1):S9–S18. (Tampa Bay Estuary Program) 
Russell, M., J. Rogers, S. Jordan, D. Dantin, J. Harvey, J. Nestledrode, and F. Alvarez. 2011. Prioritization of ecosystem services research: Tampa Bay Demonstration Project.
Narragansett Bay Estuary Program. 2017. State of Narragansett Bay and its Watershed: Summary Report and Technical Report.  (Narragansett Bay Estuary Program) Journal of Coastal Conservation 15(4): 647-658. (Tampa Bay Estuary Program)
Tedesco, M., R. Swanson, P. Stacey, J. Latimer, C. Yarish, and C. Garza.  Synthesis for Management.  Chapter 7 in Latimer, J., M. Tedesco, R. Swanson, C. Yarish, and P. Stacey (eds). 2014. Long Island Sound: Prospects for the Urban Sea.  Springer, New York NY.  (Long Island Sound Study) 
Thom, R., J. Gaeckle, K. Buenau, A. Borde, J. Vavrinec, L. Aston, D. Woodruff, T. Khangaonkar, and J. Kaldy. 2018. Eelgrass (Zostera marina L.) restoration in Puget Sound: development of a site suitability assessment process. Restoration Ecology 26(6) 1066-1074. (Puget Sound Partnership)
Yee, D., R. DeJesus-Crespo, F. Hunter, and F. Bai. 2018. Assessing natural infection with Zika virus in the southern house mosquito, Culex quinquefasciatus, during 2016 in Puerto Rico. Medical and Veterinary Entomology 32(2):255-258. (San Juan Bay Estuary Program)
Yee, S., D. Yee, R. de Jesus Crespo, A. Oczkowski, F. Bai, and S. Friedman. 2019. Linking water quality to Aedes aegypti and Zika in flood-prone neighborhoods. EcoHealth, published online - doi.org/10.1007/s10393-019-01406-6. (San Juan Bay Estuary Program)   
Supporting Tools
EPA tools and resources developed to support NEP information and decision needs
Brown, C. and W. Nelson. 2015. A method to identify exceedances associated with ocean conditions.  Environmental Monitoring and Assessment 187:133.
Detenbeck, N. and S. Rego. 2015. Predictive Seagrass Habitat Model. U.S. EPA, Office of Research and Development, Narragansett, RI. EPA/600/R-15/003.
Ferraro, S. and F. Cole. 2012. Ecological periodic tables for benthic macrofaunal usage of estuarine habitats: Insights from a case study in Tillamook Bay, Oregon, USA.  Estuarine, Coastal and Shelf Science 102–103:70-83.
Jewhurst, S. and M. Mazzotta. 2016. Economic Tools for Managing Nitrogen in Coastal Watersheds. U.S. Environmental Protection Agency, Washington, DC, EPA/600/R-16/036. (Intended for NEPs)
Jewhurst, S., K. Mulvaney, and M. Mazzotta. 2017. The application and usefulness of economic analyses for water quality management in coastal areas. Journal of Ocean and Coastal Economics 4(1):Article 7.
Li, X., M. Sivaganesan, C. Kelty, A. Zimmer-Faust, P. Clinton, J. Reichman, Y. Johnson, W. Matthews, S. Bailey, and O. Shanks. 2019. Large-scale implementation of standardized quantitative real-time PCR fecal source identification procedures in the Tillamook Bay Watershed. PLoS ONE 14(6):e0216827.
Rossman, L.A. and J. Bernagos. 2019. National Stormwater Calculator. U.S. Environmental Protection Agency, Cincinnati, OH, EPA/600/R-19/076 and EPA/600/R-13/085g.
Zimmer-Faust, A., C. Brown, and A. Manderson. 2018. Statistical models of fecal coliform levels in Pacific Northwest estuaries for improved shellfish harvest area closure decision making. Marine Pollution Bulletin 137:360-369.