Presidential Innovation Award for Environmental Educators (PIAEE) 2011-12 Winners
EPA Region 1
Lizanne "Liz" Cox, Common Ground High School
New Haven, Connecticut
From the time she arrived at Common Ground High School in 1999, Liz Cox has demonstrated that the local environment can be a powerful context for challenging, authentic and meaningful learning. Founded in 1998, Common Ground High School is a charter school in an urban environment that serves a diverse student body. As a teacher and school leader, Liz has promoted environmental learning to break down barriers between the school and the community. Liz helped develop new courses that focused on using Common Ground's urban farm as a laboratory for exploring food issues and student relationships with urban neighborhoods.
Based on a hands-on learning approach, these courses actively engage students on issues most relevant to low-income, minority students, such as environmental justice, food security and educational equity. Liz also formed a team to assess student learning, implement improvement strategies, measure impacts related to environmental learning and leadership, and create a school-wide environmental leadership benchmark assessment. She has demonstrated that environmental issues, and the urban environment in particular, are a powerful tool for interdisciplinary learning and have a role in every subject area. Liz's work has helped produce dramatic educational results, including students who surpassed the 2011 state average in math, reading and writing for the first time in the school's history.
Ed Lindsey, Old Town High School
Old Town, Maine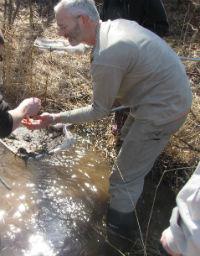 While teaching chemistry and earth science at Old Town High School, Ed Lindsey also participates in Acadia Learning, a partnership that provides professional development and scientific support to teachers who are conducting inquiry-based studies of mercury in ecosystems across New England. One year after he joined Acadia Learning, Ed developed a hands-on environmental chemistry course at Old Town to teach about mercury, core chemistry concepts and the usefulness of dragonfly larvae as sentinels for mercury in fresh water. The students go on field expeditions to search for dragonfly larvae, delineate the watersheds involved in the study and calculate how mercury affects their watershed each year. Students use their own data to develop conclusions and present their results at a student poster symposium attended by scientists and resource managers.
Ed's class engages his students in authentic research and provides many students their only opportunity to work outdoors in a natural laboratory. He also has led a group of high school teachers in an effort to redesign and coordinate earth science curricula across schools in five towns. His commitment to environmental science includes continuous coordination to find funding and collaborate with researchers, local experts and community organizations.
---
EPA Region 2
Patricia Lockhart, The Hubert Humphrey School PS 57
Staten Island, New York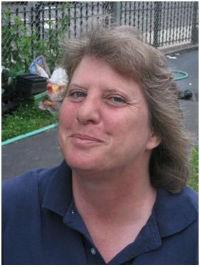 Patricia Lockhart has developed an eclectic science curriculum that engages students in hands-on outdoor environmental education projects at the Hubert Humphrey School, a Title I school located in Staten Island, New York. The majority of her projects are conducted in school gardens and at nearby Eibs Pond Park, where she has initiated programs to address local environmental and health concerns, including airborne toxins, asthma and childhood obesity.
Patricia created a healthy children's garden at the school for students to grow their own fruit and vegetables and a butterfly and bee garden to attract pollinators and help students learn about plant and insect life. Her students make presentations to the school, community and elected officials, and consistently score between 60 and 70 percent above grade level on the fourth-grade state science tests.
She has successfully integrated environmental education into the broader school curriculum, including art, math, social studies and language arts. Patricia also runs Robotics and Watershed programs for upper-grade level students and the Junior Ranger Science Club at the YMCA. As a result of her efforts, the Hubert Humphrey School has received numerous awards and grants and has been recognized on the news for its effective environmental education programs.
Aaron Baker, Randolph High School
Randolph, New Jersey
By following a curriculum that features hands-on projects and field experiences, Aaron Baker provides his students opportunities to understand how their actions affect the environment. Aaron revived the AP Environmental Science at Randolph High School, which had been inactive due to low enrollment. He teaches students about waste management, greenhouse gases and alternative energy sources through innovative activities such as making biogas generators out of bottles, balloons and manure to produce and capture methane. Students build solar ovens to learn about passive solar energy and the environmental and social consequences of fuel wood collection. They also build miniature waste management facilities with leachate collection systems to analyze decomposition rates and pollution levels of leachate.
Aaron leads his class in field excursions to a local forest to sample pollution levels in a nearby stream, inspect tree density and distribution, and measure secondary succession rates. They take day-long field trips, including trips to the Science Education at Sea program in Cape May, New Jersey, where students learn about wetland conservation, plankton sampling, and fish and invertebrate sampling and identification. Through these experiences, Aaron's students leave his class with an increased awareness and knowledge to enable them to make positive contributions to sustainability and the environment.
---
EPA Region 3
Robert Carroll, Plaza Middle School
Virginia Beach, Virginia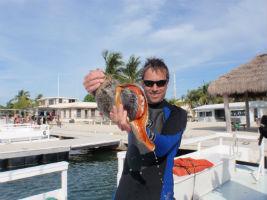 In only 5 years of teaching at Plaza Middle School, Robert Carroll has dramatically transformed environmental education by creating a host of innovative school-based projects that use the environment as a context for learning, including oyster restoration, classroom estuaries, composting, organic gardening and a tree nursery. He maintains 10,000 oysters at a local tributary site and transports them to the school for teachers to conduct oyster monitoring laboratories with their classes. Students test water quality, generate authentic data and actively contribute to restoration of the Chesapeake Bay.
He organized a composting project that reduces the school's waste stream by converting garbage into fertile soil that is used in the school's organic garden. Produce grown by students is donated to local homeless shelters. Robert's unique projects have turned the school courtyard into an on-site environmental field trip center for students. The courtyard is used as a tree nursery that is applied to teach photosynthesis, the scientific method and data management. The trees are watered with a 450-gallon rainwater collection system that Robert envisioned and contracted with grant funding. Plaza Middle School serves a racially and economically diverse student body, and Robert's students have dramatically improved test scores on the science Standards of Learning.
Rebecca Sanders, Crellin Elementary School
Oakland, Maryland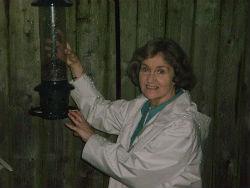 After her fifth-grade class found acid mine drainage seeping into Snowy Creek behind Crellin Elementary School, Rebecca Sanders took the opportunity to teach her students innovative problem solving and environmental science. She helped transform the site into an environmental education laboratory, and the Crellin Corps of Discovery was formed.
Rebecca developed environmental education lessons that incorporated components of the site, including wetlands, treatment ponds, a vernal pool, native gardens and the restored riparian area. She uses Snowy Creek and the surrounding ecosystems to engage students in scientific processes, such as exploration, observation, classification and prediction. Her students have worked with a local watershed association and state agency to monitor Snowy Creek by surveying benthic macroinvertebrates, a key indicator of stream health.
Rebecca's students gain confidence by presenting their learning and ideas to community groups, and they learn that they have the potential to improve their community and become life-long stewards of the environment. Her cross-curricular lesson plans also encourage other teachers to integrate environmental studies into their curriculum.
---
EPA Region 4
Frank McKay, Exploris Middle School
Raleigh, North Carolina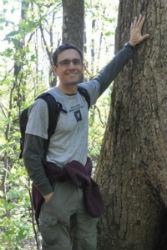 Located in downtown Raleigh, Exploris Middle School is an urban charter school with no school grounds or outdoor learning spaces. For the past decade, science teacher Frank McKay has developed innovative ways to connect students to the natural world through a combination of project-based learning, community partnerships and service learning. He inspires students to be informed, active citizens who implement positive change in their community by integrating science, social studies and language arts into quarterly "themes" that are anchored in local and global environmental issues.
For example, students study water by visiting the source of their drinking water, canoeing the Neuse River to study the effects of runoff and analyzing the health of local streams. He has established a strong network of dozens of community organizations with local experts to help students learn through field experiences. Students also engage underserved communities directly through projects with the Walnut Creek Wetland Center and Partners for Environmental Justice.
Collaborating with community and national partners, Frank created the Neuse Riverkeeper Foundation Environmental Challenge, which provides opportunities for teachers and students to participate in place-based environmental service-learning centered on North Carolina's state teaching standards. Frank's students connect with nature and contribute meaningfully to their community while building strong environmental literacy skills by understanding how environmental issues impact public health, the economy and shared resources.
Deborah "Deb" Wasylik, Dr. Phillips High School
Orlando, Florida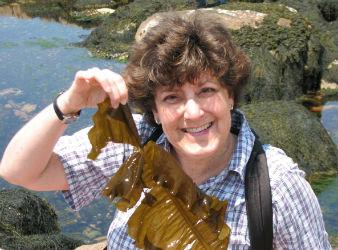 For 10 years, Deb Wasylik has taught environmentally oriented classes at Dr. Phillips High School, an urban school of 3,600 students serving primarily minority and low-income students. Deb's classes incorporate hands-on activities, challenging laboratories and other innovative teaching methods. She draws students into the world of environmental science through her "meet the scientist" program, when she invites science researchers into the classroom to help students better understand what they are learning in school and to excite them about the field of science research.
She co-sponsors the school's Eco-Action Team, which performs campus cleanups and partners with the City of Orlando and the Ocean Conservancy to clean up Lake Fran. She also helped the students work with the Universal Foundation to secure a grant that provided the school with 60 recycling bins and initiate a campus-wide recycling program. Deb also works with several department members to develop curricula with direct connections to environmental education.
She encourages her students to find the issues they are passionate about and to continue to pursue them after they graduate so that they continue to make a difference. She has been recognized by several prominent organizations for her efforts, including the Christopher Columbus Life Science Educator Award, recognizing her as one of the top teachers in the United States.
---
EPA Region 5
Howard Hill, Highland Park High School
Highland Park, Illinois
Howard Hill introduces students to outside learning, investigation and research from the first day of class, inspiring them to learn and think analytically. Howard's students have designed and built a biodiesel laboratory that converts the cafeteria's vegetable oil into fuel to power a generator used for concession stands at athletic events. They also have transformed an unused courtyard into a living laboratory. Students learned about building ordinances, wind power dynamics and the physics of electricity as they worked with school administrators, the school board and contractors to install a wind turbine that feeds power into the school's grid.
His students coordinate recycling efforts, wetland restoration projects, community education programs and environmental outreach programs to local elementary schools. Howard promotes independent research, which allows students from different backgrounds the opportunity to choose a topic of study with cultural and personal relevance. While serving on Highland Park's Environmental Commission, he developed a program to bring student representation onto the commission. The student position rotates through graduating seniors and introduces them to the politics of environmental issues. As a member of the school's steering committee, he has helped to design the objectives and teaching goals of various departments and align them with specific state teaching standards. Howard's teaching has instilled his students with enthusiasm, knowledge and passion for the environment, and empowered them to make a difference in the world.
Sandra Vander Velden, Fox River Academy
Appleton, Wisconsin
As the co-founder and lead teacher at Fox River Academy, Sandra Vander Velden promotes use of an integrated curriculum to teach core subject areas by focusing on the environmental, historical, cultural and economic importance of the Fox River. Each week, in partnership with a field biologist, Sandra leads students in local land restoration projects that complement rigorous inquiry learning projects conducted in the classroom. Her students are currently converting Pierce Park, a former trash dump, into an outdoor learning classroom. They are clearing undesirable tree species, constructing benches and bird houses, and developing plans to create a trail with interpretive signs.
Sandra uses these projects to guide students in the application of academic skills to make positive changes to their environment. Sandra also serves as the coordinator for several annual school-wide and community events, such as a rain barrel demonstration project, storm drain stenciling and stream monitoring. She is the coordinator of the Jefferson/Fox River Academy Community Garden Project, which enables students to learn about plant growth and sustainability issues related to community gardening. Sandra also provides students with leadership opportunities by encouraging them to give tours of the school and field sites, offering community presentations, and writing a quarterly newsletter.
---
EPA Region 6
Clifford "Cliff" Strain, Flour Bluff Independent School Distric
Corpus Christi, Texas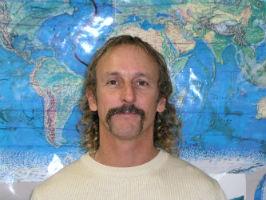 As a fifth and sixth grade teacher in the Flour Bluff Independent School District, Cliff Strain has gone beyond the classroom to increase student and teacher interest in the local marine environment. His students work in the laboratory and in the field to explore how oceanographers measure tides, currents, salinity and water quality. At the school district's 47-acre wetland, students are taught how to collect samples, understand food webs, test water quality and identify human impact. Cliff has worked with district personnel to develop a learning center and trails, creating opportunities to engage the whole community in activities that protect the wetland.
Throughout 15 years of teaching graduate courses at Texas A&M University – Corpus Christi (TAMU-CC), he worked with teachers in low-income areas to develop partnerships with local industries that support environmental education. In the summers of 2009 and 2011, he conducted a field-based environmental science camp for local children in Kaktovik, an Inupiat village of 250 people located on the Arctic coast of Alaska. He also served on a 5-year planning committee at TAMU-CC to build a math and science center to enhance teachers' skills in science and math. For more than 21 years, Cliff has used a hands-on approach to encourage students and the members of the community to respect and understand the local environment.
Bradd Schulke, East Mountain High School
Sandia Park, New Mexico
Twelve years ago, Bradd Schulke began teaching environmental science at East Mountain High School with a desire to encourage students to tackle real-world problems though hands-on approaches. One of his first accomplishments was to secure funding to construct a passive solar building on campus, named the East Mountain Center for Environmental Studies. He actively involved the community, gathered support from environmental organizations, and included his students in the design and construction of the center. He also secured funding for his students to conduct plant and animal surveys and water quality monitoring of an acequia in San Antonito that supplies drinking water to members of the local community.
Collaborating with another teacher, Bradd developed the concept of the Junior Research Project at the school, which requires every student to research a topic of global concern, identify a community mentor, complete a hands-on project connected to the topic, and present the results to the school community and the public. This innovative approach teaches many important skills, including inventive thinking, interactive communication, and social and personal skills. Bradd also has spent his summers leading a crew of youth conservation corps workers at Wildlife West Nature Park and has served as the president of the Intermountain Conservation Trust for 5 years. Bradd's approach to environmental education demonstrates to students that individual action can make a difference, even when issues on a national or global scale are involved.
---
EPA Region 7
Denise Scribner, Eisenhower High School
Goddard, Kansas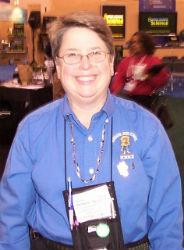 For more than 30 years, Denise Scribner has taught environmental concepts to young learners of all abilities. Her lessons focus on developing an awareness and knowledge of environmental issues, practicing leadership skills, and making a commitment to act responsively toward the environment. While they were conducting field investigations of the aquatic pond at nearby Goddard High School's Outdoor Wildlife Learning site, her ecology students learned that the pond was not providing sufficient oxygen for the aquatic species it supports. Denise used this information as an opportunity to guide her class in real-world problem solving to develop a solution: the school won a grant to harvest wind energy to aerate the pond.
She also obtained grant funds to finance student efforts to reseed native grasses and develop interpretive nature trails for the Outdoor Wildlife Learning site. Each year, students participate in a "Celebrate Earth" event, during which they develop and lead 25 hands-on activities and five classroom laboratories for third through fifth grade students. Denise invites consultants and volunteers from the local community, county and state to visit her classroom to teach students about issues such as hazardous waste, energy conservation and land management. Outside of the classroom, Denise is involved in the Kansas for Children Nature project and other local initiatives, and she has served on the Kansas Association of Conservation and Environmental Educators to develop an environmental literacy plan for the State of Kansas.
---
EPA Region 8
John Broda, Buffalo Ridge Elementary
Cheyenne, Wyoming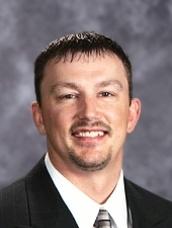 "Dirty learning" is how John Broda describes his teaching philosophy to his students at Buffalo Ridge Elementary. The school year begins with six trips to a local state forest, where students learn about tree identification, Rocky Mountain pine beetles, water quality testing and insect classification. Students collect data on a section of trees, use global positioning systems and laptops to record data, and upload the information to analyze patterns on the Rocky Mountain pine beetle and their effects. John's students also take a trip to Yellowstone National Park, where he incorporates elements of reading, writing, science and social studies through hands-on activities, journal writing and problem solving. The trip also includes a stop at the Buffalo Bill Historic Center's Draper Museum, where students learn about various environments that are unique to the Rocky Mountains.
Students also visit the Northwest Community College Field Station, where experts facilitate outdoor workshops for student groups and discuss topics related to wildlife, forestry and horticulture. John helped work with the school Parent Teacher Organization to begin the Save the Planet Club. Save the Planet Club members collect and recycle paper and distribute energy efficient light bulbs at school events to promote energy conservation. John's recycling efforts developed into a pilot program with the City of Cheyenne to install a recycling dumpster on school grounds.
Sally High, Pagosa Springs Middle School
Pagosa Springs, Colorado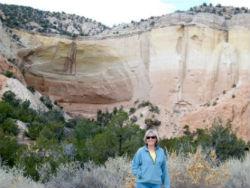 As a social studies teacher at Pagosa Springs Middle School, Sally High instructs students about the relationship between the environment and global issues. She teaches various "challenge classes" at the school, including "Clean Energy and Sustainability," when students conduct an energy audit of the school and develop a plan to conserve and reduce school energy use. As part of the "Greenhouse Gardening and Sustainability" challenge class, Sally teaches students about sustainable food production and takes them on a field trip to a water treatment plant, where they learn about the importance of water resources.
She is part of a team of teachers that takes seventh graders on an outdoor excursion and camping trip to Bandelier National Monument in New Mexico to learn about history, physical geography, and flora and fauna. She sponsors the seventh and eighth grade Leadership Team, which has helped to clean the campus and local neighborhood, plant trees and maintain flower beds, and advocate recycling.
Sally also is coaching three Destination ImagiNation teams, a co-curricular academic competition that promotes teamwork, problem solving, creative skills and scientific research as the students strive to build a solar prototype. Through inquiry-based learning and student-directed research projects, students improve their understanding of how their rural community is linked to the global environment. Sally also serves on the board of the Geothermal Greenhouse Partnership, which endeavors to build dome greenhouses and community gardens.
---
EPA Region 9
Riccardo Magni, Pioneer Valley High School
Santa Maria, California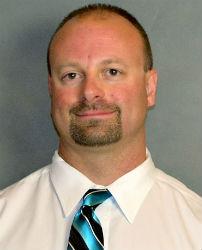 During the 2008-2009 school year, Riccardo Magni was tasked by the principal at Pioneer Valley High School to reinvigorate an advanced environmental science class that had low enrollment. With the help of grant funding, Riccardo purchased Probeware and Labquest devices and organized students to begin monthly testing of a local pond at Jim May Park. Students test the water for environmental factors such as turbidity, nitrates and dissolved oxygen; analyze the data; and share results with a local elementary school to teach and inspire younger students about the environment.
Riccardo leads field trips to the Avila Sea Life Center, where students participate in a workshop, collect ocean water samples and study sea life. He conducts ecological nature walks to provide students with opportunities to observe, classify and predict the species living on campus. He also has invited dozens of industry professionals to talk to students and expose them to real-life applications of environmental science.
He recently founded the Summer Science Research Institute, a 6-week summer program during which students have built a wind turbine and a wave energy device to extract energy from the ocean. Riccardo has instilled excitement in science classes at Pioneer Valley High School and has been approached by other science teachers in his school district seeking help to start similar programs.
---
EPA Region 10
Mike Town, Redmond High School
Redmond, Washington
In the late 1990s, Mike Town became one of the first teachers in the United States to teach Advanced Placement (AP) Environmental Science and has since taught the course to more than 2,000 students. A few years ago, he developed a Career and Technology Education-certified course in Environmental Engineering and Sustainable Design that focuses on teaching green job skills, including green construction, alternative energy, transportation design and urban planning. Mike uses innovative projects as part of his curriculum to increase environmental literacy.
For example, in coordination with the Redmond Parks Department, Mike's students embarked on a project to map and calculate the acreage of several different ecosystems and measure the ecological services of the largest parks in the city. They then calculated the economic value to society from 23 ecological services, including carbon storage, water retention and nitrogen formation. Mike has developed a number of innovative national curriculum projects that are available to teachers for free, including the Cool School Challenge (CSC), where students measure and reduce the carbon footprint of their schools by auditing the energy use of each classroom.
The CSC energy auditing curriculum has been used in hundreds of schools across the world, resulting in the abatement of millions of pounds of carbon dioxide. Mike continues to advance the field of environmental education and has conducted professional development workshops for teachers at numerous conferences, including the National Science Teachers Association and the Environmental Educators Association of Washington.
Deirdre Bingaman, Donnelly Elementary School
Donnelly, Idaho
By focusing her environmental education projects on real-life community issues, Deirdre Bingaman helps her students recognize the value of their local environment. She partners with area professionals, providing her students with the opportunity to learn in a collaborative setting outside of the traditional classroom. Deirdre began the inquiry-based Boulder Creek Project in 2008 after learning that Boulder Creek, which runs alongside Donnelly Elementary School, was listed as water quality impaired on the Idaho Integrated Report.
Each year, her fifth grade class compiles water quality data and uses the scientific method to investigate a question they selected. Students present the final results of their project to the Donnelly City Council and community members. Deirdre's students routinely collect and quantify the amount of paper recycled at the school, and convert that amount into the amount of trees and energy saved. They are currently participating in an effort to invite all of the elementary schools in Idaho to participate in this program, and requesting that they enter their results online to determine the amount of trees and energy saves state-wide. Deirdre also shares her expertise with other educators through presentations at educational conferences and published journal articles.
---
2012 PIAEE Honorable Mention recipients:
Jeannie Kornfield, Hanover High School, Hanover, New Hampshire
James Hefti, Pulaski Middle-Senior High School, Pulaski, New York
Alan Fiero, Farnsworth Middle School, Guilderland, New York
Gina Mason, Palmyra Area School District, Palmyra, Pennsylvania
Diane Parton, Warren County Schools, Warren County, Tennessee
Doug Anderson, Williamson County Schools, Williamson County, Tennessee
Lisa del Muro, Wheeling High School, Wheeling, Illinois
Patrick Arndt, Berlin High School, Berlin, Wisconsin
Holly Anderson, Coppell High School, Coppell, Texas
Rachel Bossier, Fairfield Junior High School, Fairfield, Texas
Kathleen O'Brien, Derby High School, Derby, Kansas
Mark McKay, Venture Academy-Delta Vista High School, Byron, California
Susan Milan, South Whidbey Elementary School, Langley, Washington