Presidential Innovation Award for Environmental Educators (PIAEE) 2015 Winners
EPA Region 1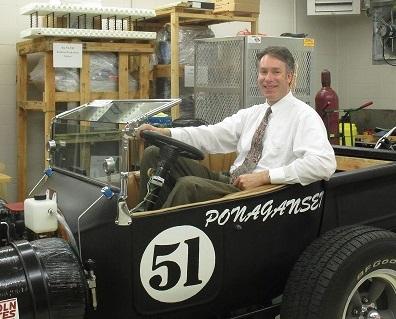 Ross McCurdy, Ponaganset High School
North Scituate, Rhode Island
Ross McCurdy has been helping students connect with the environment throughout his 17-year career as an environmental educator. Ross teaches science to students in grades 10 through 12 at Ponaganset High School, where he uses project-based learning methods to create challenging hands-on learning opportunities. Students in his classes are encouraged to apply what they learn in the classroom to solve real-world problems.
His students have conducted extensive research on renewable energy technologies and applied this knowledge to several projects, including creating a hydrogen fuel cell-powered Ford Model T, preparing and driving coast to coast in a turbo diesel pickup truck fueled by biodiesel, and even forming a musical group called Protium, which powers its musical equipment using a 1,000-watt hydrogen fuel cell with alternating current output. His students also constructed a small 16-foot by 8-foot solar building on the school's grounds.
The building, named the Solar Shed, was a coordinated effort that included contributions from students in Wood Tech and Alternative Energy classes. Students worked together to research the solar components and build the shed, gaining first-hand knowledge of the environmental benefits of utilizing solar energy.
Ross has also been pivotal in development of the environmental science curriculum at his school. Through his efforts, Ponaganset High School now offers Science and Alternative Energy and Sustainable Systems classes. In addition, sustainable concepts are integrated into the broader school curriculum. He also helped influence installation of sustainable clean energy technology during renovation and expansion of the high school and construction of a new middle school. Both schools are now equipped with biomass heating systems that use waste wood chips from the local lumber industry. His ability to make lessons relevant, engaging and fun is encouraging his students to take an active role to improve the environment.
---
EPA Region 2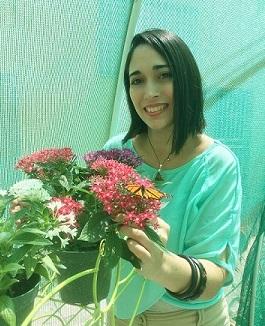 Minnuette Rodriguez, Julian F. Blanco Specialized School of Ballet
San Juan, Puerto Rico
Minnuette Rodriguez has been an environmental educator for 13 years and currently teaches students in grades 9 through 12 at the Julian F. Blanco Specialized School of Ballet. In her classroom, Minnuette uses innovative, hands-on educational strategies to integrate environmental science with real-world situations. Students in her class spend time in and cultivate a butterfly garden to learn about monarch butterfly migration, the loss of the monarchs' native habitat and anthropogenic impacts. Minnuette also challenges her students to think critically to develop environmental solutions through modeling. Her students learn about human impacts on the environment by developing physical models that illustrate environmental issues related to oil spills, deforestation, air pollution and habitat loss.
Minnuette also serves as coordinator for her school's Eco School Environmental Program. This program integrates environmental principles into the curriculum for other school subjects and enhances environmental awareness at the school and community. For example, students in the school's history class focus on the history of forests and how people have advocated for forest conservation. In mathematics class, students perform quantitative data analysis and create graphics based on the monarch research conducted and data collected in the school's butterfly garden. Minnuette's dedication to the environment and hard work have inspired in her students a love for science and nature and an understanding of the importance of biodiversity.
Sven Strnad, Millstone River School
Plainsboro, New Jersey
For 13 years, Sven Strnad has taught environmental science to students in fifth grade through hands-on activities that connect students to the natural world. Sven created a unique environmental classroom where students learn about and interact with live animals, including ball pythons, a corn snake, a box turtle, bearded dragons, a veiled chameleon, a Chinese water dragon, uromastyx, Madagascar hissing cockroaches, mealworms, beta fish and clown fish. The classroom is also equipped with skeletons, skulls and other natural curiosities.
Sven's students constructed a vernal pool in one of the school's outdoor courtyards to enable students to grow tadpoles and learn about the importance of habitats. Sven's students also conduct research and hands-on projects at the school's neighboring woodlands, water bodies and fields. The success of his lessons has not gone unnoticed in his school district. Each year, Sven participates in a Math/Science Day at two schools in his district where he gives a presentation, Why Did the Animal Cross the Road, about human interaction with animals within an ecosystem. The presentation focuses on why animals are often found near roads, and Sven draws a layout on the floor to illustrate the habitats that exist on both sides of the road and why a particular animal may be interested in crossing the road.
Sven's innovative teaching approach fosters excitement, confidence-building and inquiry, and motivates young students to discover the environment. He helps increase student achievement by integrating environmental education into different content areas. Sven's creative, interdisciplinary and replicable approaches to environmental education engage fellow teachers, parents and students. 
---
EPA Region 3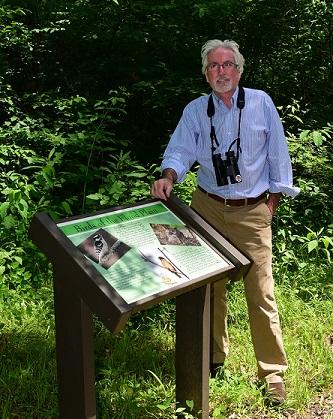 Liam McGranaghan, Loudoun Valley High School
Purcellville, Virginia
Liam McGranaghan has been developing a stimulating environmental science curriculum for 26 years that challenges and motivates students from a wide range of academic abilities. An avid naturalist and environmentalist, Liam emphasizes to his students that to be environmentally literate, they need to recognize the surrounding world beyond what can be learned from textbooks. Liam's students engage in hands-on learning opportunities that include bringing raptors and reptiles into the classroom to reinforce class lessons; identifying suitable owl habitats in the community; developing an information brochure on owl nesting for local landowners; locating owls; and gathering nesting data in the field.
Liam's students also work with the community to maintain a 1.5-mile nature trail. The school uses the trail as an outdoor classroom, which is accessible to the community. The outdoor classroom helps students learn about topics that include native flora and fauna, stream monitoring for water quality parameters, tree identification, the importance of pollinators and the impact of erosion. Members of the community, including scout troops, residents and other schools, also use the trail for recreational and educational purposes. The non-profit organization, the Nature Generation, has formed a partnership with Loudoun Valley High School to host field trips from other schools. Liam's students help lead student groups during nature activities and educate others about the importance of environmental stewardship.
Liam enjoys sharing his experiences and love of environmental science with his students. In addition to being an educator, Liam is also a nationally renowned expert on birds of prey and is the founder of the Loudoun Amphibian Monitoring Program. Liam is also a member of many organizations, including the Loudoun Education Association, the Virginia Herpetological Association, the Virginia Natural History Society and the North American Falconry Association.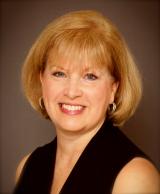 Anne Moore, Goochland Middle School
Goochland, Virginia
For 16 years, Anne Moore has taught middle school students about the importance of environmental conservation and how their actions affect the health of the environment. Anne incorporates real-world environmental issues and hands-on projects into her lessons to challenge, inspire and engage students. Anne has developed programs that encourage her students to think critically to solve environmental problems. One program she developed, "Trash to Treasure," requires students to analyze local waste management practices and research how those practices alter the environment. Students also research ways that illegally discarded tires can be retrieved and recycled, tour the local landfill facility and research and develop potential solutions to environmental issues.
As a result of her students' planning and hard work, Chesterfield County has implemented an annual "Tire Amnesty Day," when members of the community can bring unwanted tires for proper disposal. Her students participate in other notable programs that include a Chesapeake Bay Blue Crab Study and a Prothonotary Warbler Investigative Study. Both programs involve hands-on aspects that require students to examine an ecosystem's components; identify areas of weakness or vulnerability; and learn about the connections of inputs, outputs and interactions needed for a balanced environmental system.
Most of the programs Anne has developed involve collaboration with the community or local organizations. Her students often consult with experts from organizations, including the Chesapeake Bay Foundation, the Virginia Department of Environmental Quality and the Virginia Commonwealth University. Through her hard work, Anne's students leave the classroom with a better understanding of the delicate balance between humans and nature. 
---
EPA Region 4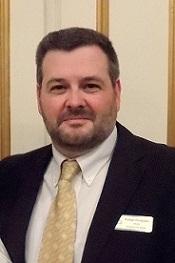 Robert Hodgdon, Richmond Hill Middle School
Richmond Hill, Georgia
As a teacher for 23 years, Robert has been pivotal in developing the Richmond Hill Middle School Field Studies Program (FSP). Robert started the FSP, which takes place outside of normal school hours, to provide students with hands-on, inquiry-based learning to augment what is presented in the classroom. Members of the FSP include students, parents and school staff, and they conduct ecological surveys, monitoring events and real-world data collection and surveying to assist biologists and specialists from the Georgia Department of Natural Resources and the U.S. Fish and Wildlife Service. During these efforts, students learn how to collect and analyze data and discuss conclusions.
Robert incorporates hands-on activities that are relevant to students and the community to enhance the success of the FSP. He inspires his students to be informed environmental advocates by encouraging them to understand how the environment affects their lives and how their actions affect the environment. As the FSP continues to grow, Robert has enlisted teachers and parents to lead groups and activities.  He plans to expand the program to include high school science teachers and students.
Robert's success and dedication to environmental education have earned him several honors, including the Richmond Hill Middle School 2015 Teacher of the Year and the Georgia Science Teachers Association 2015 Middle School Teacher of the Year. Robert also serves on the Superintendent's Teacher Advisory Committee and has helped develop science benchmark assessments for the district.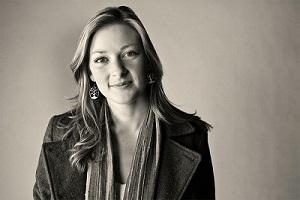 Jenna Mobley, Springdale Park Elementary School
Atlanta, Georgia
Over the past 6 years, Jenna Mobley has been growing the environmental science program at Springdale Park Elementary School. When Jenna began as a second grade teacher at the school, it had recently been branded as a Leadership in Energy & Environmental Design Gold Certified facility with a rooftop garden. Jenna integrated the garden into her lesson plans, and she included other interested classes in activities at the garden.
Recognizing a need for an environmental program that reinforced science academic standards, Jenna spent much of her first year preparing a proposal for the school to consider a full-time environmental education position. Her efforts were successful, and Jenna has worked to challenge and inspire all of the students in her elementary school through hands-on lessons that teach environmental responsibility while reinforcing concepts taught in the students' homeroom classes.
With the help of many experts, the school's garden has evolved into an outdoor classroom containing a pollinator garden, an herb garden, a strawberry garden, fruit trees, berry bushes and a seasonally planted vegetable garden. Rainwater is collected using a catchment system, and a drip irrigation system delivers water to the garden's plants. Other features of the garden include a compost tower, a worm farm, a beehive, bird feeders and weather stations. Jenna also sponsors the school's "Green Team," where students in grades 4 and 5 plan fun and exciting school-wide activities and community events that focus on environmental stewardship.
---
EPA Region 5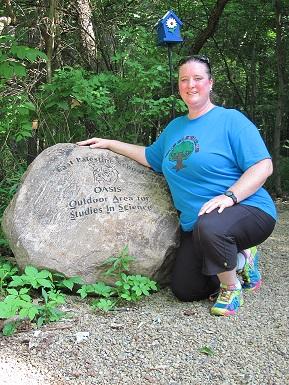 Lisa Bircher, East Palestine High School
East Palestine, Ohio
Lisa Bircher has been teaching environmental science for grades 9 through 12 at East Palestine High School for 22 years. Lisa — in close collaboration with her colleague, Bonnie Sansenbaugher — formed the East Palestine High School Science Club to engage students from a range of socioeconomic backgrounds about data analysis and laboratory methods through service learning and outdoor-based educational opportunities. Students who participate in the Science Club learn about environmental issues through activities that include controlling the spread of invasive species, performing outdoor cleanups and conducting water quality monitoring at local streams and lakes.
Lisa's Science Club students learn about environmental science while also giving back to the community.  They participate in service learning projects, such as the Ocean Conservancy's International Coastal Cleanup Program, which involves thousands of volunteers worldwide to clean up local beaches and waterways. To assist the program, Science Club students tabulate and maintain data on trash they remove from their community and submit the data for analysis.
Students also use 48 acres of school district-owned woodland that they converted into an outdoor environmental education classroom for other service learning projects. These projects include collecting water quality data using a device with built-in sensors to measure pH, dissolved oxygen, water temperature, specific conductivity, turbidity and chlorophyll A levels to help assess the environmental health of the local watershed. Students in Lisa's classes gain satisfaction and inspiration from knowing that their efforts make a difference in the environment.
---
EPA Region 6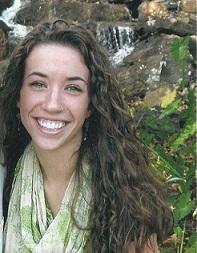 Jolie Hobbs, King Elementary School
Van Buren, Arkansas
Working as a special education teacher in environmental science at King Elementary School in Van Buren, Arkansas, Jolie has expanded her school's sustainability efforts and increased community awareness on important environmental issues, such as recycling, sustainable food farming and watering practices. Jolie started the Green News Program, which integrates environmental education into the school's weekly assembly. Jolie also plans and organizes Earth Fest, an annual event in the community where children participate in Earth Day games and meet with local businesses and community members to talk about sustainable services and careers.
Jolie has been instrumental in educating students on green concepts and motivating them to be environmental stewards in the community. Through Jolie's efforts, the school now has scheduled recycling drop-off days when students, families and other community members can bring their recyclables. Jolie's students also spend time in the school's outdoor classroom and greenhouse to learn organic farming concepts. They water the gardens with rain water collected in rain barrels. Jolie plans to add a butterfly and sensory garden to the outdoor classroom using native vegetation. Her efforts provide a positive learning environment where children discover the world around them, connect with their community and have fun at the same time.
---
EPA Region 7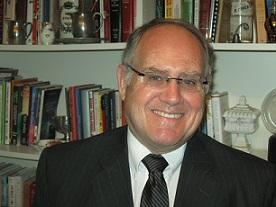 Michael Hotz, Wyandotte High School
Kansas City, Kansas
Michael has been teaching environmental science for 30 years and currently teaches at Wyandotte High School in Kansas City, Kansas. Michael has been instrumental in developing a science curriculum at Wyandotte High School that uses hands-on, place-based learning and innovative teaching methods to inspire his students to explore the world around them and to be environmentally conscious members of the community.
Under Michael's leadership, students transformed an unused school courtyard into an outdoor classroom containing more than 20 raised gardening beds equipped with automatic irrigation, walkways, and two ponds stocked with fish, turtles and aquatic plants. Students helped design and construct the garden space and are responsible for its maintenance. Biology and botany class students use the space to learn how to plant vegetables and flowers, and other students have used the space to conduct measurements for mathematics class, learn about the history of gardening for social studies class, write technical reports for English class, and as a setting for art and photography class. The outdoor classroom is a place where all of the students at the school can learn and connect with the natural environment.
Michael's students also conduct annual energy audits at the school, when students collect data with light meters to determine what rooms require lighting, which rooms do not require lighting, and how lighting needs change throughout the day. The school has realized considerable cost savings as a result of this analysis, and students apply what they learn about energy conservation at home. Michael's students also learn about aquaponics systems and explore the concept of locating aquaponics farms in the community to grow vegetables and fish. Michael has developed close relationships with fellow educators, neighborhood associations, universities and the local watershed association. He uses those relationships to provide his students with the latest news and research on the topics they are learning.
---
EPA Region 8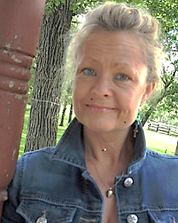 Sara Forness, West Fargo High School
West Fargo, North Dakota
Sara, an environmental field biology and environmental science teacher for students in grades 11 and 12 at West Fargo High School in West Fargo, North Dakota, encourages students to explore science through hands-on experiments in outdoor settings. Her students participate in community-based projects that promote awareness of a variety of environmental issues, including recycling, soil quality, water quality and the importance of local pollinators.
Students in Sara's Field Biology class learn environmental science, local gardening practices and invasive species awareness through fun and engaging hands-on activities at outdoor laboratories. Students participate in the Audubon Society's Great Backyard Bird Count and learn about bird calls and bird identification while collecting data. Sara also challenges her students through a winter insect project, in which each student engages in research to study how his or her assigned insect survives through harsh winter settings. During the project, students participate in an outdoor field component where they find insect galls, bring the galls back to the classroom, and grind them down to extract insect juice. The students perform chemical tests on the insect juice to find cryoprotectants. The project requires Sara's students to set up data tables, take photos for their reports, perform laboratory analysis and complete a research paper.
Sara also encourages her students to form partnerships with local community professionals. On several occasions, former students who pursued careers in environmental science have come back to her classroom to speak to students about their professions and assist with classroom projects. Sara's efforts continue to inspire a generation of environmental stewards.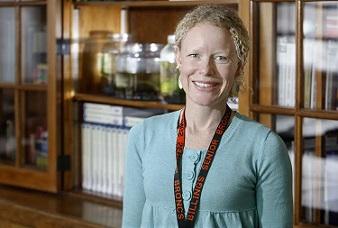 Sarah Lord, Billings Senior High School
Billings, Montana
As an environmental science teacher for students in grades 10 through 12 at Billings Senior High School, Sarah encourages her students to explore science through hands-on projects in outdoor settings. Sarah developed the Phenology in the Park Project, where students visit a nearby city park with a small spring-fed creek to monitor water quality, perform minnow counts, assess macroinvertebrate biodiversity and assess how the change of seasons and human activities alter the ecosystem.
Many of the students in Sarah's classes grew up visiting the park.  Using it to learn about ecology, biology and chemistry inspires them. The project helps students learn laboratory and field research skills, such as how to collect data and maintain science journals, and challenges them to use their scientific and observational skills to think critically. Sarah's Phenology in the Park Project has served as a model for the local Audubon Conservation Education Center, which now incorporates phenology data collection into their studies.
Sarah creates opportunities for her students that inspire them to enhance their science skills and to become actively involved in their school and community. Her students' community-focused environmental science projects have gained the attention of the community, and coverage from local and state media outlets have helped promote the importance of environmental education programs in schools. Sarah's passion and dedication to advance environmental education at her school has demonstrated to her students the importance of environmental awareness and community issues. 
---
EPA Region 9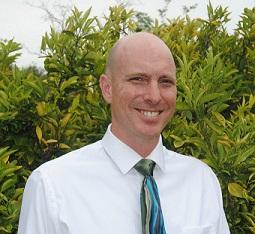 James Lance Powell, Menlo-Atherton High School
Atherton, California
James Powell, an environmental science teacher for students in grades 10 through 12 at Menlo-Atherton High School, is a firm believer in using outdoor settings to study the environment to make learning real and relatable. James has taught for 18 years and currently teaches an Advanced Placement Environmental Science class and a course that he designed, Environmental Analysis through Chemistry.
In his teaching career, James has led his students on more than 200 environmentally based field trips, including camping trips in several national parks; backpacking events; and visits to creeks, wetlands, wastewater treatment centers, transfer stations and recycling centers, and a power plant. James encourages his students to think critically, form conclusions based on their observations, analyze data and write scientific laboratory reports. His students also collect storm water samples from neighborhood storm drains and analyze them for pollutants. Results from their analyses are compared with EPA benchmarks for storm water discharge. Students decide whether any particular pollutant is above the EPA benchmark, and if so, identify where it may have come from, how it behaves in water and its impacts on the environment.
James has been pivotal in development of the environmental science program at his school, and his class curriculum has served as a model for environmental programs in neighboring schools. James designed a new course that uses a digital platform where much of the direct instruction takes place outside of class hours. Class time is interactive and is used for conducting laboratory work, field work and discussions. His Advanced Placement Environmental Science class routinely scores well above the national average in test scores. Through James' efforts, students learn about the complexity of environmental issues and the importance of being environmental stewards.
---
EPA Region 10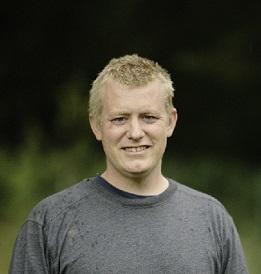 Ryan Monger, Sultan High School
Sultan, Washington
Ryan Monger, an environmental education teacher of students in grades 9 through 12 at Sultan High School in Sultan, Washington, uses this small, rural community as an outdoor classroom to encourage his students to explore science and learn about the local ecosystem. Students in Ryan's classes participate in hands-on projects, including
maintaining a salmon hatchery on the school's grounds and releasing the fish into a local stream,
surveying bacteria living on common surfaces such as those in the school's weight room and on students' cell phones,
tapping maple trees at the school to make maple syrup,
identifying trees, and
growing edible plants in the school greenhouse using environmentally sustainable, small-scale farming practices.
Ryan's students also participate in community-based projects, including environmental restoration projects to mitigate the impact of clear-cutting and the runoff of pollutants, and conducting an ongoing salmon study.
Ryan's efforts to educate his students about the importance of environmental stewardship has garnered a great deal of support from the community. Local nurseries, hardware stores and seed companies donate supplies for the projects, and his students received recognition for their hard work when a local newspaper wrote a cover story on his unique curriculum. Students in his class are also working to integrate environmental education into the district's preschool curriculum by involving preschoolers with the salmon hatchery project.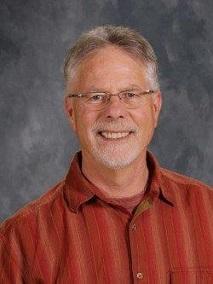 Robert Shepard, Seaview School
Edmonds, Washington
As an educator for 36 years, Robert Shepard has created unique environmental programs that enable students to experience and learn about the environment through direct, hands-on projects that encourage discovery, creativity and achievement. One of his projects, Salmon and Streams, helps students learn about the ecosystem interconnections among local salmon populations, the watershed and the students themselves. Students read about salmon, view instructional videos, collaborate with guest speakers and even raise salmon in the classroom.
His students perform water quality testing at a local creek, identify macroinvertebrates, and then release the salmon they raised. Robert's students also restore the creek by removing invasive species and planting native vegetation. Many of these activities involve the participation of community members, including local rangers, leaders, tribal staff, City of Edmond workers and the Washington Department of Fish and Wildlife.
Robert continuously looks for ways to promote science within other subjects, and he has worked with other teachers to integrate science into other subject areas, including math and language arts. As a result of his unique hands-on programs and field work, Robert's students gain first-hand knowledge of environmental concepts, such as plant growth, the properties of water and the impact of pollution on the ecosystem. Robert's students have fun and gain confidence while learning, and many of his former students have pursued environmental science careers. 
---
2015 PIAEE Honorable Mentions
Morgan Cuthbert, Frank Harrison Middle School, Yarmouth, Maine
Kim Preshoff, Williamsville North High School, Williamsville, New York
Jessica McAtamney, WB Saul High School of Agricultural Sciences, Philadelphia, Pennsylvania
Kevin Willis, Carmichaels Junior Senior High School, Carmichaels, Pennsylvania
Kathleen King, General Ray Davis Middle School, Stockbridge, Georgia
Carrie Settles, Brookwood High School, Lawrenceville, Georgia
Joseph Brady, New Philadelphia High School, New Philadelphia, Ohio
Lesley Zylstra, Hawley Environmental School, Milwaukee, Wisconsin
Joshua Armstrong, Alpine Leadership Academy, Flagstaff, Arizona
Jackie Lacey, Kimbark Elementary School, San Bernadino, California
Barbara Bromley, Clear Creek Elementary School, Silverdale, Washington
Sarah Gotschall, Ursa Major Elementary School, Joint Base Elmendorf Richardson, Alaska