Presidential Innovation Award for Environmental Educators (PIAEE) 2017 Winners
EPA Region 1
Laura Poidomani, Saxe Middle School
New Canaan, Connecticut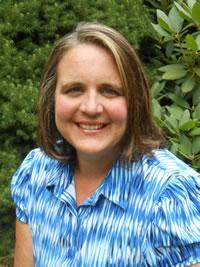 A teacher with 18 years of kindergarten through 12th grade experience, Laura Poidomani teaches 6th graders at Saxe Middle School. Her classroom vividly reflects how she integrates direct experiences with textbook learning. It includes a trout tank carefully monitored and maintained by the student "Trout Club" that provides students the opportunity to track fish growth and development and to better understand the human role in the fate of trout populations in the wild, as well as how people can positively affect the environment.
At each table in the laboratory are model aquatic and terrestrial ecosystems that students observe and query—and compare with the small forest across the street, their back yards, and other settings in the town. Around the perimeter of the room are model septic systems that students are creating by use of Science, Technology, Engineering, and Mathematics (STEM) to better understand how septic systems work and their role in the ecosystem. Under the sink in the room is a green composting bin of earthworms that the students feed with leftover apple cores and banana peels to observe an example of recycling in nature. 
Laura's impact on the community is clear in the activities of her Student Watershed Awareness Taskforce (SWAT). Students participate in SWAT following text and hands-on studies of watersheds, including septic and sewage treatment, movement of water through watersheds, and visible and invisible components of those waters.
SWAT participants research the contributions of their families and their communities to a local body of water—collecting data, determining where water from their homes and community flows, and identifying designs for improving water quality. They design presentations to audiences that recommend activities to maintain a healthy watershed. Currently, about 360 6th grade students present their SWAT projects to audiences including their families, Girl and Cub Scout Troops, K-5 classrooms, local businesses, and sports teams—totaling about 1,000 people in the community.
Extending the influence of SWAT, Laura has encouraged other community groups (Pootatuck Watershed Association, Trout Unlimited, and Aquarion Water Company) to implement a similar activity in other towns. She also delivered a presentation on SWAT to a conference on "Authentic Assessments in Action" attended by teachers and administrators from the Tri-State Area (part of the Tri-State Consortium – Connecticut, New York, and New Jersey).
---
EPA Region 2
Daniel Delcher, Essex County Vocational Technical School
West Caldwell, New Jersey
Daniel Delcher has been an environmental science and sustainable agriculture educator for 8 years and currently teaches grades 9 through 12. He uses innovative, hands-on laboratory lessons and place-based learning experiences to teach his students about agricultural and environmental science topics. Students design and build their own hydroponics system using materials found at the local hardware store, which encourages experimentation and develops critical-thinking skills. Crops grown using the hydroponics systems are donated to the Culinary Arts instructors and food service personnel at the school to be used in classes and during school lunch.
Daniel developed a School Grounds Biodiversity Program which involves students constructing and installing houses for birds and bats and feeders for birds and squirrels to increase the wildlife around the school. He also encourages students to participate in the National FFA Organization (a non-profit youth organization that promotes agricultural education) and Country 4-H which provide opportunities for the students to compete, gain leadership skills, and get recognized for their accomplishments.
As his school's Green School Coordinator, Daniel has been instrumental in developing and establishing "Going Green" Initiatives that are reducing the school's environmental impact, creating a healthy and safe environment, and educating the entire school on the environment. He initiated a school-wide recycling program by obtaining grants for recycling containers for each classroom. His students collected the materials from each classroom and Daniel took the materials to the local community recycling depot. The program soon expanded to obtaining a school recycling dumpster, installing network and printer software that managed student printing, working with school staff to recycle cardboard and spent ink cartridges, and composting food waste.
Currently, Daniel is working with students, faculty, and staff on a water conservation project that will replace all the water fountains at the school with filtered bottle fillers to reduce the use of disposable bottles. Members of the Green Team are focused next on reducing the school's electrical usage using energy tracking. Daniel's efforts and leadership contributed to his school being recognized as a National Department of Education Green Ribbon School in 2016.
---
EPA Region 3
Mary Ann Settlemyre, Centreville Elementary School
Centreville, Virginia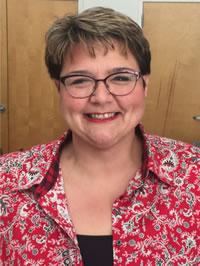 Mary Ann Settlemyre has been a kindergarten through 6th grade teacher for 27 years, the last 10 years at Centreville Elementary School (CES). At CES, she has integrated environmental education into the culture of the school by weaving it into lesson plans for other classes such as language arts, science, social studies, math, and 21st-century skills. As the faculty leader for STEAM (Science, Technology, Engineering, Arts and Math) and Outdoor Education, Mary Ann designs engaging, environmentally based lessons consistent with Virginia Standards of Learning. The students, who represent a very diverse community with 55 languages spoken at the school, are actively engaged in hands-on learning inside and outside the classroom environment and research how to solve environmental issues.
Heavily involved with the 90-student Green Team, Mary Ann was the catalyst for the development of 10 outdoor learning areas, including gardens, a forest walking trail, a vernal pool, a bluebird trail, a greenhouse, and a butterfly garden. She and her students built a garden in the shape of Virginia, topographically correct, with plants indigenous to each region.
The school's new Farmer's Market, which Mary Ann organized, sells produce grown at the school as well as produce provided by a local farmer. She coordinates a food sharing program which sends home backpacks filled with food for students who might not eat otherwise; unused food is collected and taken to a local homeless shelter. Mary Ann's leadership of the environmental education program was a major factor in CES's recognition as one of the top 10 Greenest Schools in the United States by the National Wildlife Federation.
Mary Ann's work and influence extend far beyond CES. She mentors teachers and schools that want to initiate environmental education programs, and meets quarterly with new teachers in the county to help them understand school science goals and objectives, and train them in techniques for engaging students and enhancing curricula. Ms. Settlemyre also assists with the Get2Green initiative, which drives environmental education efforts across Fairfax County Public Schools. A successful grant writer, she regularly conducts workshops for teachers on how to write grant proposals for their schools. She frequently appears as a presenter at state and national conferences.
---
EPA Region 4
Brian Soash, Lee County Middle School West
Leesburg, Georgia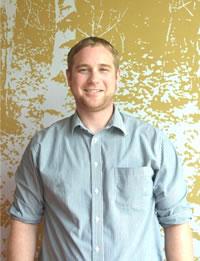 Brian Soash believes that effective science education focuses on students learning by doing. Brian, a science teacher for grades 6 through 8, uses this philosophy of experiential education as the focus of his program at Lee County Middle School West Campus in Leesburg, Georgia. With his work, students at LCMS West have now created zoo exhibits, run a mock Species Survival Plan meeting, held a school-wide campaign and election for the most important organelle, designed apps for the Georgia State Health Department, and taken science courses of their own choosing. Brian provides students opportunities to go beyond what they can learn from a book or a typical classroom setting.
Brian is a frequent visitor to the Chehaw zoo, where he learned about efforts to preserve the red wolf and where his interest led to a partnership with the zoo. Armed with this new partnership with the Zoo at Chehaw and the Red Wolf Species Survival Plan, he created "The Future Depends On It" project. The project was designed around teaching students about genetics and conservation through a real-world study of red wolves. This project-based learning experience follows a format that he uses across all grade levels to show students real world environmental connections to what they learn.
Brian has also created other project-based learning experiences that are helping students develop critical thinking skills that are needed to solve real world problems; for example, sixth graders participate in a "Flintration" project to learn how to evaluate the health of the Flint River and its inhabitants and how the water is impacted by point and nonpoint source pollution.
He has been involved in multiple local, state, and national agencies across the country, and he has presented project-based learning curriculum at the National Science Teachers Association conferences, National Council of English Teacher national conference, Bowling Green University STEM Symposium, North Carolina Science Teachers Association, Georgia Science Teachers Association, among many others. Brian has been recognized for his innovative methods over his career as the Georgia Middle School STEM Teacher of the Year in 2016, and in 2017 as the middle school recipient of NSTA's PASCO STEM Educator Award.
---
EPA Region 5
No 2017 winners.
---
EPA Region 6
Donna Gradel, Broken Arrow High School
Broken Arrow, Oklahoma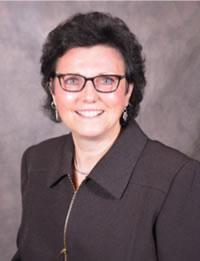 For more than a decade, Donna Gradel has been using project-based learning techniques in her environmental science classes. Donna, a teacher for grades 10 through 12, has more than 29 years of experience. When she began teaching at Broken Arrow High School, there were no recycling, composting, outdoor conservation, or energy efficiency programs. Encouraged by Donna, her students began to strategically address ways to positively impact the school's campus and community.
First, students addressed the school's solid waste stream by establishing environmental baselines for several types of environmental factors. The final plan they devised included reduction of biodegradable wastes by composting and addressed non-biodegradable waste through several campus-wide recycling programs for paper, plastic bottles and aluminum cans. Run by students, the recycling campaign reduced the campus waste stream by 37 percent.
In collaboration with the Broken Arrow area's conservation department, Donna and her students designed and developed outdoor learning areas at the school which provide hands-on learning opportunities. As students became more aware of indoor environmental factors, they raised concerns about the school environment, prompting a coordinated effort between Donna's students and the state and national Project Learning Tree organization. The result was a national grant that allowed students to work toward Green School status, and the school became one of the first in the state to achieve that status. Students collected data on a variety of environmental and comfort factors and performed an energy usage inventory.
In response to their presentation, architects used their input, resulting in higher quality lighting and ventilation in newly constructed classrooms from that point forward, a district-wide energy policy was initiated, a car-pooling initiative was proposed, and energy saving lighting and vending systems were implemented over time.
Donna's students are involved in community environmental projects outside of school time other than class projects. The impact of these projects has prompted the Assistant City Manager, City Engineer, and Environmental Specialist to approach her to enlist the help of her science students to design a green ecological park across the street from the high school.  Her students will collaborate with city officials and the parks and recreation division for the next 3 years to plan and implement the first green ecological park in the area.
---
EPA Region 7
 No 2017 winners.
---
EPA Region 8
No 2017 winners.
---
EPA Region 9
John Wood, Samuel E. Talbert Middle School
Huntington Beach, California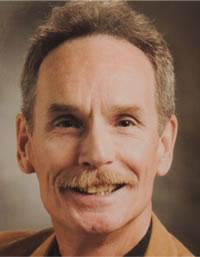 John Wood is a teacher in grades 6th through 8th at Samuel E. Talbert Middle School. A teacher with more than 28 years of experience, John enthusiastically engages students in learning about the effects on a warming planet by changes in the carbon cycle from the Alaskan and the Siberian tundra.
Using web-based tools, his students have joined research expeditions to monitor the environmental changes in the water quality and climate effects on the glaciers of Mount Kilimanjaro, and are challenged during these expeditions through interactive blogs that include lectures, activities, videos, and leading questions. For the 7th graders, for example, John enlists climate scientists to begin interactive blogs with the students and develop a personal and professional collaboration. At the end of the expeditions, the student groups invite the scientist to a Skype meeting where they are introduced to the rest of the class and are given time to talk about their careers and research.
Beyond the classroom, John strives to offer students additional opportunities to become involved. For example, as a direct result of his work with the GLOBE organization, he is now the advisor for the school's first after-school, student-led GLOBE club, where students learn basic protocols for data collection and posting and brainstorm ways to spread awareness of these issues to their local communities. This club has been involved in projects focusing on making the school greener through recycling efforts and a focus on environmental issues. In terms of STEM promotion, more than 80 percent of the club's members are female students.
John considers one of his larger impacts the Fountain Valley School Districts Annual Polar Day Celebration. Growing out of his love for teaching polar education, the first event drew nearly 1,000 paying participants and focused on the many connections of the Polar Regions to global climate change. John was recognized as Teacher of the Year for Orange County in 2013 and Teacher of the Year in Earth Sciences in 2016.
---
EPA Region 10
No 2017 winners.
---
2017 PIAEE Honorable Mentions:
Stephanie Bacskai, Holland Township School
Milford, New Jersey
Stephanie Bacskai has 14 years of experience teaching K-12 students. Over the past 9 years, Stephanie has transformed the Technology Education curriculum to encompass integrated Science, Technology, Engineering, and Mathematics (STEM) and Sustainable Education. Her environmental program provides hands-on opportunities for elementary students to use growlabs to learn about seed initiation, transplanting, and plant growth, and participate in environmental laboratory exercises conducted in a passive solar geodome.
Stephanie also introduced lessons on constructing rain barrels, which her students, dubbed the "Water Whisperers," publicized—the school now has four student-constructed and painted rain barrels, and a fifth resides at the local community center. An edible gardening area was built at the school, which has evolved into an even larger space that now serves as an outdoor living laboratory for 1st and 2nd graders. Stephanie also led students to conduct a 2-year investigation to reduce waste and generation of trash at the school, a school-wide green initiative that actively engaged middle school students as well as the younger students.
Stephanie's educational activities within the school directly affect members of the surrounding community. For example, many of her students in the upper elementary grades have become ambassadors who have induced changes in the school and community. They attend Board of Education meetings, Town Council meetings, and professional workshops to convey their message of caring for the earth. Her students' surveys, interviews, and data collections have altered local attitudes and practices. One of her programs encouraged the collection of plastic bottles, which led to the Board of Education to install bottle filling stations and encourage use of reusable bottles—ultimately these initiatives evolved into a broad waste reduction program.
Recently, Stephanie worked with a grant committee to develop practices in support of students with special needs, behavior disorders, and stress and anxiety by use of the school gardens and greenhouse to improve nutrition, advance mindfulness, and cultivate friendships. A highlight of her contribution to community outreach is student harvest of the edible gardens and contribution of produce to the local food pantry. She has been instrumental in establishing school partnerships with New Jersey Audubon, Eco-Schools, Taiwan Eco-Schools Exchange Program, and the National Wildlife Federation.
Joseph Bentz, Albert M. Greenfield Elementary School
Philadelphia, Pennsylvania
Joseph Bentz, a kindergarten through 12th grade educator for 14 years, now instructs 6th to 8th graders. He has creatively integrated local neighborhood and natural environmental settings with textbook learning to educate his students about ecological and environmental issues. When his students study classification of living organisms, they reference native trees in rain gardens within the school yard and explore the banks of the close-by Schuylkill River. Joseph frequently uses the river as a natural study site for water quality testing, nature walks, organism identification, storm water management, and Earth Day festivals. He has set up an ongoing affiliation between his school and the Philadelphia Water Works Organization to sponsor programs in water preservation and technology and a summer camp for students involving watershed education, field trips, camping, hiking, boating, and fishing.
John's influence clearly has extended into the local community. The school serves an ethnically and racially diverse student body from the local, inner city neighborhood and from other city neighborhoods whose families span the full range of socio-economic status. Students locate the watershed in which they live, which leads to discussions between students and their parents that have encouraged parental learning about watershed issues and related environmental and ecological issues, including green solutions for storm water management, pollution, pest management, stream bank erosion, and deposition of sediment.
As the school representative on the Greening Greenfield Committee, Joseph convinced local professional organizations to fund conversion of blacktop areas at the school into rain gardens—now central to the environmental curriculum at the school and a green site of community activities including parties, a spring fair, and play equipment for school and neighborhood enjoyment. He has also contributed to environmental education professional development for the School District of Philadelphia by conducting environmental education workshops for teachers.
Annette Simpson, Keheley Elementary School
Marietta, Georgia
For 12 years, Annette Simpson has been a kindergarten through 12th grade educator and currently instructs kindergarten through 5th grade students. Investigation of watersheds is an important area of study for her 3rd grade gifted class. She leads field trips to nearby Rubes Creek, where she teaches students how to monitor streams and divides them into teams, each responsible for bringing equipment to and from the field, performing their tests, reporting results, and discussing their findings. Students study macroinvertebrates using Annette's field guide that reflects local insect assemblages. She has jointly developed and implemented a highly successful Science, Technology, Engineering, and Mathematics (STEM) laboratory for all grade levels at the school; this laboratory is a unique setting for active student engagement and student-centered learning that supports development of communication skills, problem solving, critical thinking, creativity, and data analysis.
Annette emphasizes service to and influence on the community in her activities and those of her students. Sponsored by Rivers Alive Georgia, her 3rd grade students and many of their parents conduct an annual cleanup of Rubes Creek to remove debris and improve the creek's water quality. She led a group of 5th grade students in a community service project of planning and hosting a spaghetti dinner to raise money for controlling erosion on the school's campus. During the current year, her students collected 500 pounds of plastic bags and wrapping materials and embarked on a campaign to educate other students about need to recycle plastics.
Ms. Simpson leads organization of Water Day, Science Day, STEM, and Family Science Night that draw participants and attendants from both the school and the community. She has delivered presentations on her methods of teaching about the environment and her integration of science teaching with language arts and mathematics at county-level professional development trainings for 4th grade teachers and at annual conferences of the Georgia Science Teachers Association (GSTA). Recognition of her many innovative and important activities inside and outside of her school led to her selection as the GSTA Georgia Science Teacher of the Year in 2015.
Amy Schwartz, Edison Middle School
Wheaton, Illinois
A science teacher, Amy Schwartz embarked on an ambitious project with her 6th and 8th grade students to transform a scrubby patch of weeds and dirt behind their middle school into a native tallgrass prairie. Eighth graders researched benefits, plants, costs, and materials; and formed teams to identify and address budget and finance, implementation, advertising, and communications topics.
After a successful student presentation to the school administration and the Wheaton Park District to request permission to build the prairie, the students organized an "adopt-a-prairie-plant" sale and education program at the school. Sixth graders designed creative advertising messaging about the upcoming plant sale which raised enough money to purchase more than 200 prairie plants. The purchase and planting by the students had a significant impact on students and members of the wider community. For students, the prairie patch provided hands-on learning experiences, including quadrat observations of populations and density, comparisons of biodiversity (e.g., baseball field versus a prairie), studies of ecosystem health, food webs and chains, and investigations of invasive versus native species. The outdoor learning environment was particularly valuable for students who lack access to a yard or garden.
For the community, which includes refugee parents and other parents holding conservative views predominant in the area, the constructed native prairie led to positive discussions between students and parents about significant environmental issues and the importance of science. Planting and caring for the prairie has been a transformative experience for the students and school community.
Amy also has teamed with language arts teachers to develop activities that integrate language arts skills with environmental content. For example, in a "Debates in Language Arts" unit, students prepared for a debate on an environmental issue staking positions supported by information they learned in Biology class. She also leads the Environmental Club, a student club that meets weekly to identify and plan activities to educate the school community about environmental issues. Under Amy's creative leadership, the students are engaging with the world around them and delving into environmental issues.
Trevor Hance, Laurel Mountain Elementary School
Austin, Texas
Trevor Hance, a 5th grade teacher with 6 years of experience, is the author of an innovative curriculum that requires an analysis of how water moves and changes and in turn changes the world, leading to an understanding of the difference between weather and climate and an understanding of climate science. This learning platform centers on a theme of "Legacy," which is a campus heritage and culture that passes from one "graduating" class to the next through stewardship of the campus outdoor learning spaces, including a 5-acre "wild space" on campus that is adjacent to the Balcones Canyonlands Preserve.
The "Legacy" concept is embedded in classroom studies through "Legacy Projects" that include both a full-year, grade-wide service learning project, as well as an individual Legacy Project in the second half of the school year. While the grade-wide Legacy Projects occupy the entire year, the individual Legacy Projects start on return from winter break when he surveys the campus and creates "job" opportunities for students. Whether restoring old bicycles, building a water-harvesting system or birdhouse, or designing and building mobile-raised garden beds to benefit the youngest and mobility-impaired learners, Legacy Projects provide a direct, daily and authentic experience where students master core academic concepts in math, science, language arts, and social studies.
To promote opportunities for his female students to explore and engage their interests in science and math through the lens of environmental education, Trevor designs and hosts an after-school "Daughters and Dads" workshop series that culminates in an outdoor learning experience that connects them with the greater community. Trevor also focuses on positive relationships with parents and other stakeholders in the community.
For example, while working on the "Water Harvesting for Wildlife" project in the school's Nature Preserve, a parent donated an hour each day for two weeks to meet with students and transform a classroom-developed water-catchment model (built of foil, popsicle sticks, and school glue) into a fully engineered drawing. Trevor also secured grant funding for the development of flexible learning spaces, including an edible garden kitchen, a natural playground and a nature-to-neighborhood, place-based outdoor learning area that are dedicated to environmental education, academic success and human development.
Shelley Glenn Lee, High Tech Elementary North County
San Diego, California
Shelley Glenn Lee has more than 20 years of experience as an environmental educator and has been instrumental in the design of project-based learning curriculum at her school. As a science teacher at a public charter school in San Diego County, Shelley takes students at all grade levels "into the field" to experience firsthand the unique biodiversity of the area. Students from kindergarten through 5th grade are conducting research, learning about local and global environmental issues, and sharing their work with others. Shelley designed Tidepool Treasures, a project for kindergarteners and first graders centered on the concepts of habitat. By building small freshwater habitats that sustain snails, worms and fish and conducting fieldwork, the students learn how to connect with local biodiversity and think like scientists by making observations and recording their findings.
The students also participate in the school's Kindergarten Conservation Series, a project that integrates reading, writing, math and art by challenging students to investigate their local habitat, and to write books that promote conservation; several of which have been published. These young environmental educators set up stations and present their work at a local aquarium and are very excited and proud to share what they have learned.
Shelley also collaborates with local organizations to inspire her students to make a difference within their community. First graders, participating in a unit on flight, explore local birds and collaborate with the local Escondido Creek Conservancy to build owl and bluebird houses that are placed within an open space reserve. Students in Shelley's 3rd grade class learn about native bee species in her Bee the Change unit and work with and contribute to a University of California research project focusing on the effect of urbanization on local pollinator diversity. In collaboration with the San Dieguito River Park, fifth graders are studying locally sensitive species and have collected and analyzed thousands of photos from within the park to identify animals, the time of day, and location. This data was used to assess the behavior and abundance of locally sensitive species. Through these and many more efforts, Shelley has inspired her students to be lifelong learners with a respect for science and the environment.