President's Environmental Youth Award (PEYA) 2013 Winners
---
EPA Region 1:
Solving the Global Water Crisis through the Application of STEM
New Hampshire
Deepika K.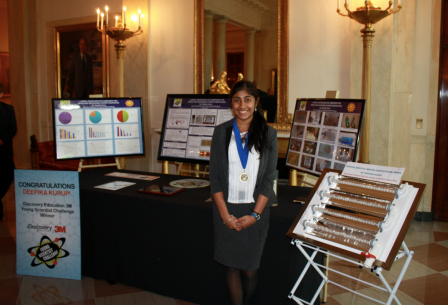 Deepika developed a green and sustainable method to purify water.  She increased public and youth awareness of what an indispensable natural resource clean and safe water is to all.
After much research, Deepika created a novel light-weight photocatalytic composite that harnesses solar energy for water purification.  Deepika has filed a patent for her invention and plans to deploy her invention in places around the world that are affected by water pollution.
Deepika has won several regional, state, and national competitions for her invention. She also has been recognized by national and international media.
---
EPA Region 2:
Using Apples as a Locally Sustainable Fuel Source in New York State
New York
Luke C.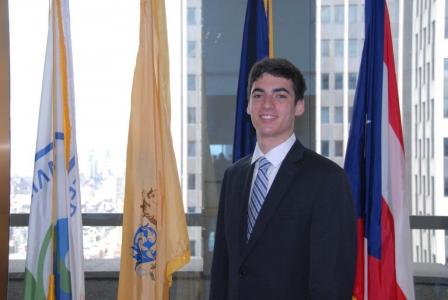 Luke studied the economic and scientific feasibility of producing ethanol from apples to power cars in New York State.
Luke surveyed New York State apple orchards, and determined that apples, one of the most abundant crops in the state, would represent an economically viable raw material for developing ethanol.  He determined that production costs for apple based ethanol could be lower than the current cost of petroleum.  According to his assessment, apple based ethanol would also be more environmentally friendly as it would rely on local, renewable, sustainable foodstuffs, and production thereof would be beneficial to the environment.
Luke then collected waste apples from a New York State apple orchard, fermented and distilled the apples into ethanol, and successfully used this ethanol as an alternative to traditional petroleum.
---
EPA Region 3:
Remediation of Bisphenol A Contaminants in Water by Reusing an Activated Charcoal Filter 
Pennsylvania
May W.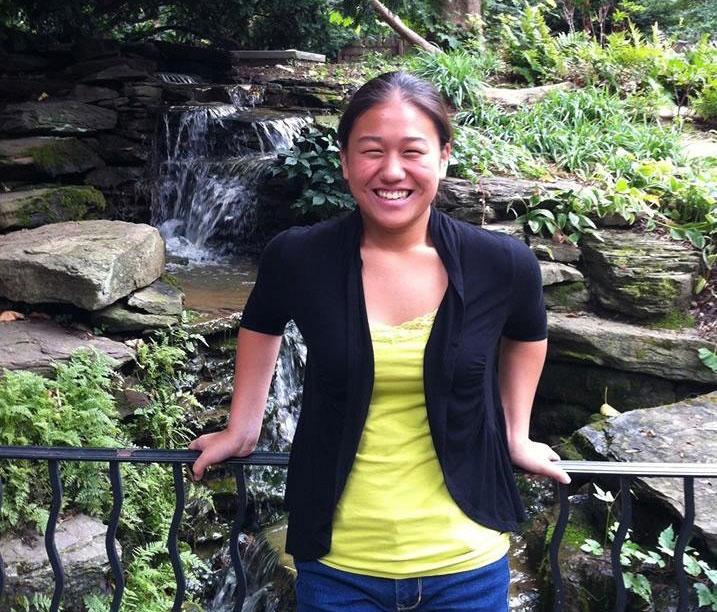 May's study tested the reuse of activated charcoal as a means of removing Bisphenol A (BPA) from water supplies. She conducted experiments using an activated charcoal solution and varying concentrations of BPA solutions in consecutive rounds of filter use and continuous use.
Efforts have been made to eliminate BPA from the water supply by using new filtration methods in sewage treatment plants.  Activated charcoal is a filtration technique used in other fields on a small scale and is promising for water filtration.   From her experiments, May concluded that activated charcoal as a filter is effective for removal and is active for a number of times after the initial use, in both methods of filtration.  The percent removal for both consecutive rounds of filtration and continuous use was consistently significant.  The results are promising for the future of activated charcoal as an effective, economical method to filter BPA from wastewater.  The use of activated charcoal as a filter would improve overall ecological health and significantly decrease risk of exposure to BPA.  Most importantly, May would like to collaborate with treatment facilities to implement her research findings.
In addition to the PEYA program, May's research paper was accepted for presentation at the American Water Resource Association 50th Annual Water Resource Conference, and the Association for Environmental Health and Science Foundation, 30th Annual International Conference on Soils, Sediments, Water, and Energy, this Autumn.
---
EPA Region 4:
Pollution Solution - Save the Catawba River
North Carolina
Team of 3 Students: Katie D., Mary R. & Grace W.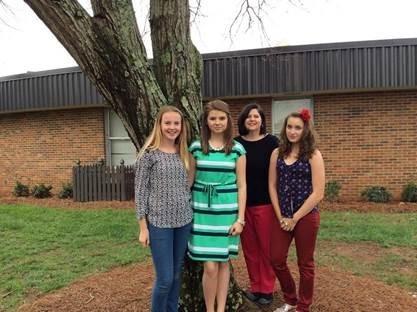 The Pollution Solution team found a major threat to the Catawba River in the form of polluted stormwater.  The discovery was the catalyst for Team Pollution Solution, a grassroots effort by the teens to "Save the Catawba River: One yard at a Time".  Informational kits, built by the girls from household items they had on hand, are being used in classrooms to teach students about what causes stormwater pollution and how it can be stopped.  The team tested the program with the Gaston Day School fourth-grade students.  Kids loved watching how everyday living creates pollution and learning how simple steps, like picking up after your dog or bagging your yard waste, keep the stormwater drains clean and the river healthy.
---
EPA Region 5:
QR Code Trail Signs for New Nature Preserve
Illinois
Julia D.
Julia was the co-head of the Lake Forest Country Day School's environmental club called the WOLVES. She recruited volunteers to work on restoration of a seven acre piece of weedy, overgrown land on the south west portion of land on the school's property.  After restoration, the school was interested in establishing citizen science projects on the site as well as making an educational experience for visitors and future students. Julia created trail signs for the property as her community service project.  She created 6 interactive signs with QR codes that could be constantly updated, as well as signs that could combine the school's focus on technology and environmental science. The QR codes can be read by smart phones and link users to distinct information on the area of the trail that they are visiting. The coded signs enabled Julia to put more information into the technical sign than would fit on a traditional sign and gives visitors smart links to other information such as frog calls or photos.  The codes also make updating the signs and their information easier as restoration progresses and site information changes. The property was dedicated in 2013 and the trail signs were introduced to the community at that time.
---
EPA Region 6:
Beyond the Classroom: Where Have All the Flowers and Birds Gone?
Oklahoma
St. Mary Episcopal School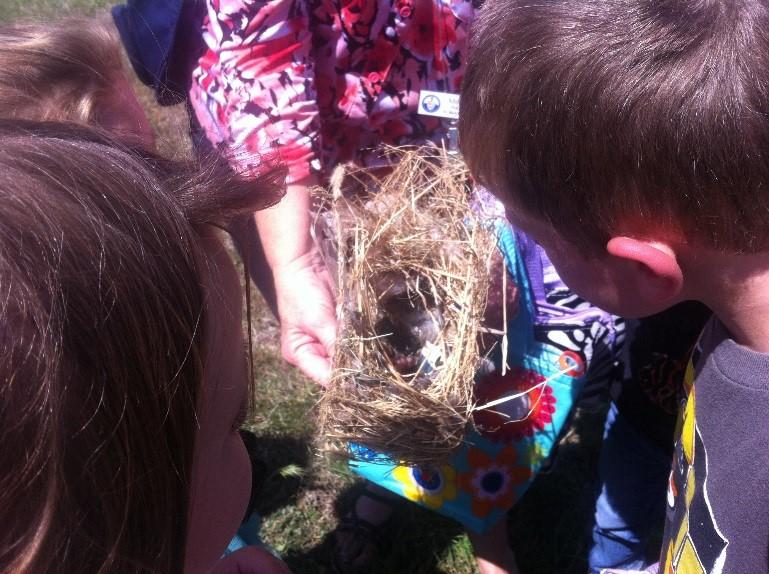 A group of 21 K-5 students at St. Mary Episcopal School in North Edmond, Oklahoma created an outdoor learning environment on their school grounds after witnessing the destruction of habitat at their school.  The St. Mary's school board brought in two thousand truckloads of dirt to create additional playing fields for students.  The delivery of 200,000 yards of soil for the school development project resulted in the eradication of native flora, fauna and nesting habitats.  The St. Mary's student group spoke to their principal, wrote letters to the school board, and was able to create an area on their campus designated as a sanctuary, saving the few remaining trees and thickets.
Students collaboratively requested, collected, and planted native vegetation on the sanctuary land, and raised money in support of planting vegetable gardens and native vegetation for wildlife habitat. They used the rejuvenated space for outdoor learning and biology observations. Students shared their learning experiences and enthusiasm with other classrooms in the school and local communities through outreach materials in an effort to encourage other schools and groups to plant gardens. The students also worked with community groups on their growing gardening project and created wildlife habitat through a Bluebird trail and other native bird boxes. The students are also monitoring the health of the ponds adjacent to the property through water quality monitoring and runoff reduction actions.
---
EPA Region 7:
STEMS Zero Waste Project
Iowa 
Team of 12: Ethan T., Michael H., Lillianne B., Pranav K., Daniel B., Joey T., Andrew B., Eleanor M., Michael B., Max O., Linzee E., Shawn T.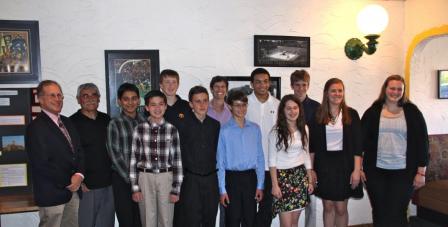 A team of students collaboratively worked on the Exploring Zero Waste Project. Their project focused on environmental problems associated with school and restaurant food. Students worked on reducing the amount of organic waste going to the landfill by promoting food waste diversion projects in schools and restaurants, and changing attitudes and behaviors within the community to food waste diversion projects. They also looked at how schools and restaurants participate in the project, which included four schools, two chain restaurants, and one cafeteria food service program, along with three organizations. As food waste was collected and amounts were documented, a significant volume of food waste was diverted (one school had 4.25 tons diverted) from the landfill into a composting system. A chain restaurant received a DNR SWAP grant which provided funding to separate organic waste. Students worked with legislators to draft a bill addressing the food waste issue, which passed the Senate, but not the House. Additional steps are being discussed to understand how their work can be utilized and replicated in any community.
---
EPA Region 8: No Winner
---
EPA Region 9:
Donate, Don't Dump
California
Team of 5: Gabrielle P. (Founder), Tess B., Grace M., Ethan P., Mia P.
Four years ago, Gabrielle created the "Donate Don't Dump" campaign after learning that one in five people in the U.S. struggle to feed their families, yet billions of pounds of good food are sent to landfills. The aim of the campaign was to get surplus and short-dated food from grocers, growers and food companies in the San Diego-area donated to the hungry instead of being sent to landfills. The campaign grew into a non-profit that is now 100% volunteer and teen-run with 20 chapters and more than 4,000 members and partners in 4 states. The organization is set up to give kids the opportunity to get inspired to create change. The organization distributes more than 20,000 pounds of donated food each month to struggling families and seniors. They also work to promote issues tied to reducing hunger, promoting zero waste and environmental protection. The North County Food Bank in San Diego credits the group with an increase of more than 900,000 pounds (731,000 meals) in rescued food donations by raising awareness and coordinating donations.
---
EPA Region 10:
Students for Sustainability
Washington
Port Townsend High School
Team of 15: Ewan Shortess, Grayson Pennell, Lily Murock, Ian Hadden, Harry Doyle, Peter Temunovic, Rilke Rutenbeck, John Reid, Natalie Toews, Peri Muellner, Stein Pratt, Daniel Charlton, Micah Evalt, Eamonn Clarke, Sara Fullerton
Students for Sustainability is a student run organization from Port Townsend High School, Washington.  Fifteen students have been taking action to mitigate climate change at their school, in their community, in their state, and at national levels. While learning about climate change in science classes, the group meets weekly to come up with sustainable changes in reducing the carbon footprint of the high school, all without adult assistance.
The Students for Sustainability conducted a waste and energy audit to reduce the amount of garbage at the high school. They analyzed the cost savings of switching to reusable dishes in the cafeteria. By reducing cafeteria waste, they estimate the school could save up to $10,000 a year. They also revived the school's recycling program and worked with the local disposal company to obtain recycling bins.  They convinced the school officials to switch to paperless bulletins, homework and assignments saving 30-100 reams of paper each year.  Together the team has tackled sustainability issues that will result in both economic and environmental benefits. In the process, the students have learned everything from business principals like cost-benefit analysis and return on investment, to analyzing environmental trade-offs, identifying recycling barriers, and proposing solutions to focus on those barriers.