President's Environmental Youth Award (PEYA) 2014 Winners
---
EPA Region 1:
Operation Ban the Bottle
Massachusetts
Savannah Snell, Michael Bader, Brianna Bisson, Grace Chin, and Clara Cousins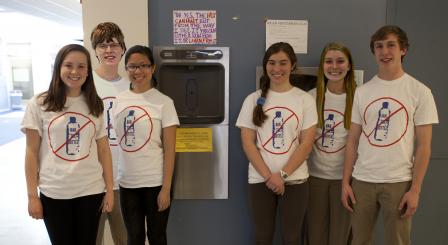 The Environmental Club at Lincoln-Sudbury High worked to promote the use of reusable water bottles and to bring awareness of climate change to the 1,600 students at their school. The club raised money to purchase two purified water fountain refilling stations for the school, with the goals of decreasing and eliminating the sale and use of one-use plastic water bottles and reducing plastic waste at the school. The students started their project with a water taste test that showed that despite common belief, water from the fountains can taste just as good as water from one-use bottles as long as the temperature of the water is held constant. The club then held several fundraising events to help purchase the refilling stations. For one fundraising event, the club partnered with Next Step Living to conduct home energy audits. The actions of the club to reduce their school's plastic waste stream and help others in their area learn how they could save money on home energy bills have reduced the carbon footprint in their community.
---
EPA Region 2:
It's a Pressing Matter
New Jersey
Pinelands Eco Scienteers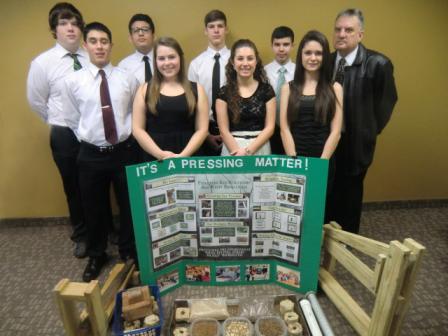 In many countries around the world, the only way to cook meals is to use wood from nearby forests to fuel the fire, which can contribute to deforestation. The Pinelands Eco Scienteers wanted to come up with a solution for this problem. The group decided to design and distribute low-cost, easy-to-ship briquette presses for rural villages where deforestation is a problem. The Scienteers designed and tested four possible mini-briquette presses. They determined which one was the most effective press, and then tested it with different bio-waste materials, such as banana peels and sugarcane waste. The group presented their Mini-Compound Double Lever Press at community events and science fairs, and was awarded grants from several organizations. With the grant support, the Scienteers field tested their press in Guatemala and completed construction for shipment to rural villages. They are looking to set-up a non-profit organization to continue their efforts and produce more presses to be distributed around the world.
---
EPA Region 3:
Conversion of Plant Waste Materials into Useful Fuel Blocks for Combustion
Virginia
Eugene J.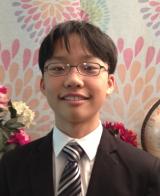 Renewable energy sources can offer cleaner and less polluting alternatives to fossil fuels. Eugene tested a method for making combustible fuel blocks from plant waste materials, including fallen leaves and pine needles, tree bark, sawdust, and hay. These sources can supply heat while producing little to no net emissions of greenhouse gases compared to coal, oil, or natural gas. Eugene produced fuel blocks by mixing each plant material with hot flour glue. The flour glue that was used solidified the plant materials and was also a renewable biomass material. Eugene used a mold to turn the mixture into a block, and then he dried the block. The fuel blocks can be used during cold weather to provide heat. The simple steps for making them from renewable sources can be implemented in urban and rural regions.
---
EPA Region 4:
A Green and Novel Technology for Recovering Copper and Wood from Treated Wood Waste-Part 1
North Carolina
Sharon C.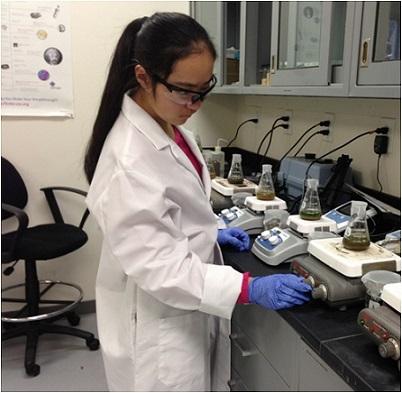 Treating wood with preservatives containing copper extends its service life; however, when treated wood reaches the end of its life, it cannot be burned or used as compost or mulch. This can lead to millions of pounds of copper and wood being disposed of in a landfill annually. Sharon decided to develop a green technology for recovering copper from treated wood, so that both could be reused. She tested seven different aqueous solutions for copper removal from sawdust and chips. She discovered that citric acid and ammonium salts were the two most effective copper removal solutions. Citric acid had a copper recovery rate of 100%, while ammonium salts had a 90% recovery rate. The effectiveness, safety, and low cost of citric acid and ammonium salts compared to other methods of removal may make them attractive for consideration in commercial use, which could lead to the reuse of millions of tons of wood and copper. Additionally, the extraction of copper from treated wood chips provides significant energy savings compared to the production of sawdust. These chips also offer more opportunities than sawdust for reuse in landscaping, pulping, energy production, and other applications.
---
EPA Region 5:
EcoErek
Ohio
Erek H.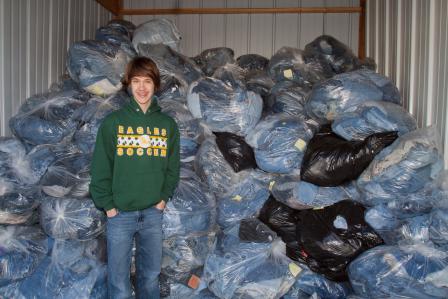 Denim jeans can be recycled into housing insulation for communities in need. In 2009, Erek Hansen decided to become a part of that effort by hosting a collection drive for jeans, called "Denim Drive in the Driveway." By 2014, Erek had created an organization called EcoErek that partnered with Keep Toledo/Lucas County Beautiful to host three recycling drives each year and establish community drop box locations. Erek worked with churches, corporations, hospitals, youth groups, and others to collect jeans and shoes for recycling. Over the last six years, EcoErek's recycling drives have collected more than 22,000 pairs of denim items and 12,000 pairs of shoes. These items can be reused or repurposed into housing and car insulation, carpet underlayment, and playground mulch. As a result of Erek's efforts, less waste is going to the local landfill, and the community has an increased awareness about the benefits of recycling.
---
EPA Region 6:
Arsenic: It's What's for Dinner
Texas
Arsenic Arresters
Groundwater that is contaminated by arsenic is the main source of drinking water in Cochran County Texas. Arsenic is a naturally occurring metal and a known carcinogen. Eight middle school students, called the Arsenic Arresters, led a research project in their community of Whiteface, Texas, with the goal of decreasing the amount of arsenic contamination and limiting human exposure. The group conducted research, interviewed experts in the field, and tested drinking water, wetlands, native plants, and soil in their community. They discovered that sand dropseed grass is an effective tool in removing arsenic from the soil, and that water drawn from the hot side of the tap had lower levels of arsenic than water from the cold side. Based on these results, the Arsenic Arresters instituted an educational campaign, including creating outreach materials and hosting public awareness days. As a result of this project, the level of arsenic in their county is being reduced.
---
EPA Region 7: No Winner
---
EPA Region 8:
South Boulder Creek Flood Restoration
Colorado
Seth B.
During the devastating flood of September 2013, several stretches of South Boulder Creek in Colorado were damaged by roaring waters and heavy debris. A number of these areas are of critical ecological and social importance, including a 25,000 ft2 zone of City of Boulder Open Space (OSMP) near a popular hiking and biking trail. Seth Blum approached Wildlands Restoration Volunteers (WRV) and OSMP to see how he could help restore the area. Seth was a previous volunteer with WRV and had learned how to apply ecological restoration techniques to the local landscape. He met with senior ecologists from OSMP to plan the technical logistics of restoration, recruited volunteers, and put together the plan to restore the site. On April 26, 2014, Seth worked with professionals to lead over thirty volunteers in planting 1,000 native plants and installing over 400 ft2 of erosion matting. At an evaluation six months later, Seth found the creek banks intact and native vegetation filling the area that had been full of debris.
---
EPA Region 9:
Don't Be a Nurdle, Help the Sea Turtle: Poaching, Bycatch and Plastic Pollution, Tell the Whole World About Our Solution
California
Mount Madonna School: Sara B., Amitabh B., Savannah C., Claire C., Samuel C., Sophia C., Violet F., Aria H., Kira K., Ronan L., Corey M., Oliver M., Riley M., James P., Ryan R., Kahlan T., Riley W., Jenna W.
"Don't Be a Nurdle, Help the Sea Turtle" is a student-driven, integrated curriculum project based on environmental threats faced by California's sea turtles. Eighteen students at Mount Madonna School created an educational and humorous movie to help raise money for sea turtle conservation. The movie helped to educate the public, and the students used the funds they raised from it to help support a sea turtle camp for children in Indonesian villages where Leatherback sea turtles nest. The students also spoke with and wrote letters to local and state representatives, cleaned trash off local beaches, and started a local "Stow It, Don't Throw It" campaign to collect monofilament fishing line. Additionally, the students created a curriculum and several games about  poaching, marine debris, and "bycatch," which is the term for marine species that are unintentionally caught while fishing, that teachers at the camp use to educate the village children.
---
EPA Region 10:
Creating an Efficient and Novel Method for Remediation of Marine Oil Spills through Science, Technology, Engineering and Math (STEM) Principles
Oregon
Sahil V.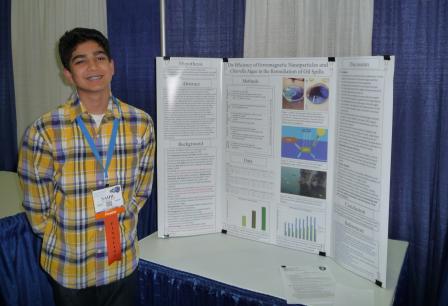 After studying the environmental impact of the 2010 Deep Water Horizon Oil Spill and other oil spills, Sahil Veeramoney began to research different methods for remediation. He discovered that the current methods for oil spill remediation were inefficient, expensive, and toxic. Sahil wanted to develop a more efficient method that could be deployed in the United States and worldwide. He combined ferromagnetic nanoparticles with chlorella algae to magnetize and separate oil. In a laboratory setting, his results showed significant improvement in efficiency over current remediation methods. He presented his findings to other students, the public, and professionals, leading to an increased general awareness about the environmental impact of oil spills, the inefficiency of current methods of remediation, and the need to develop more efficient methods of environmental management after an oil spill.