President's Environmental Youth Award (PEYA) 2017 Winners
---
EPA Region 1:
The Blue Feet Foundation
Team: William and Matthew G.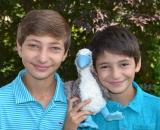 In Will's science class, he studied birds and learned about the dramatic population decline of the blue-footed booby, a bird with bright blue feet from the Galapagos. He and his younger brother, Matthew, from Massachusetts, were upset at the possible extinction of the bird and developed the idea of selling blue socks to raise awareness and fund research. The Blue Feet Foundation was born. Through Instagram and social media, the brothers have made people aware of the blue-footed booby's problem and sold over 3,000 pairs of socks in 29 countries and in every state in the United States. The $40,000 raised is funding a scientific expedition this summer for Dr. David Anderson to go to the Galapagos and research the population decline. Through stories from the National Audubon Society, Galapagos Conservancy, United Nations, World Wildlife Fund, National Geographic, Boston Globe and Fox News, Will and Matt's project has helped educate people across the world to help the blue-footed booby.
---
EPA Region 2:
Worm Tower, Earth Power
by Samuel B.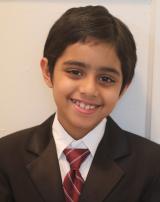 Samuel, a second grader from New Jersey, is teaching his school and community about the importance of composting through his project, "Worm Tower, Earth Power." Samuel created a composite or worm bin with the help of his 2nd grade teacher and sponsor, as well as his parents. He shared the information he learned throughout the community, with his fellow classmates, with other classes in the school, and with the Bergenfield Garden Club. He will continue this composting project and ultimately distribute all the worms used in his bin to the Garden Club so that these worms can continue to have a positive effect on the environment.
Water Monitoring for Informed Decisions
by Sonja M.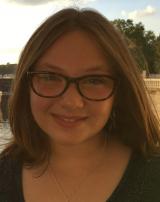 Sonja, a high schooler from New Jersey has been learning about and researching her local waterways for years. As an active stream monitor since 2011, she developed a particular passion for salamander conservation, creating an educational lecture and game called the Salamander Dilemma which she's presented at schools, 4-H camps, and nature festivals. Sonja has advocated locally for the least invasive construction methods to the local ecosystem. She has presented her research and data on her local waterways at the New Jersey Department of Environmental Protection Gas Pipeline Final Public Hearing, at national and international conferences including the National Geographic Society and the New York Academy of Sciences Bicentennial celebration, and scientific conferences in Philadelphia and Raleigh. She won the grand prize at the 2018 Mercer Science and Engineering Fair, for her project, "A Novel Device for Preservation and Remote Monitoring of DNA barcode Benthic Macroinvertebrate Samples", which made her eligible to compete in the Intel International Science and Engineering Festival. Her independent research in environmental modeling for the area was recognized by the Delaware River Basin Commission, to whom she was invited to present her findings.
---
EPA Region 3:
An Innovative Dual Process Using Pumpkin to Solve Two Global Environmental Crises
by Kaien Y.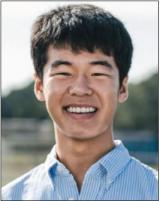 Kaien's project included the development of a technically feasible, commercially viable, and biodegradable plastic made from discarded Halloween pumpkins. His work utilizes a novel dual process to address two alarming global environmental crises: hazardous diesel emissions and petroleum-based plastic pollution. His prototype products outperform petroleum-based plastic in terms of environmental attributes and existing bioplastics in terms of cost attributes. The prototypes demonstrate strong technical performance in tensile strength, water resistance, and biodegradability. During the process of this project, he has engaged his community throughout various stages. He has presented to thousands of people at various venues, including local schools, libraries, STEM Symposium, science fair competitions, 3M headquarters, and Discovery Education online audiences, as well as interviews with news outlets. He was a finalist in the Discovery Education 3M Young Scientist Challenge competition.
Skip the Straw
by Ahman J.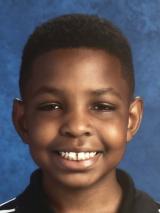 As a leader of the J.C. Parks Environmental Club/Green Team, Ahman learned about marine debris. After learning that straws were one of the top ten pollutants in the ocean, his team noticed that straws were a common trash item found on their school grounds and in their wetland. The goal of the resulting "Skip the Straw" project was to encourage the people in their community to reduce the number of straws they use in order to reduce plastic straw pollution that hurts marine life. Ahman embraced this project, taking actions such as writing a letter to the superintendent of schools and the Charles County Commissioners explaining the harmful effects of straw use and asking for support for the campaign. The Commissioners were so impressed with the thoughtfulness of the letter, they proclaimed Earth Day as Skip the Straw Day.
---
EPA Region 4:
Climate Leadership and Outreach: Connecting Air Quality and Renewable Energy
by Emily L.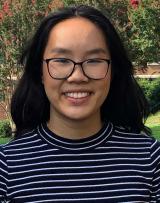 Emily, a high schooler from North Carolina, has been passionate about environmental science since grade school. In 2017, she completed a project focused on connecting air quality and renewable energy as part of her involvement in the Climate Leadership and Energy Awareness Program (Climate LEAP). Her project had three components: research, leadership, and outreach. For her research component, she focused on air pollution. Working with a PhD student at the University of North Carolina, she used a computer model to simulate how emissions from the energy, transportation, and industry sectors would affect air quality in NC from 2010- 2050. For the leadership component, she started a solar panel initiative at her school, securing $30K in funding, working with three peers. She also, launched the EPA Air Quality Flag Program Spring Challenge at her school. For outreach, she presented at event and poster sessions, published an Op-ed and Letter to the Editor.
---
EPA Region 5:
Mayor Leaps to Save Michigan Frogs
by Trinity F.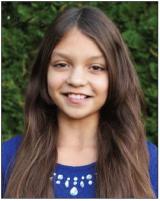 A 5th grader, Trinity raised public awareness about Michigan's amphibians and the importance of preserving wetlands. In 2016, she entered and won a Detroit Zoo essay contest on amphibian conservation and was appointed to a two-year term as the Mayor of Amphibiville. In addition, she became one of the nation's youngest FrogWatch USA certified members. Through FrogWatch, she shared her scientific findings to assist local and national scientists with frog breeding data collection. She created Fun Frog Trading cards to help promote amphibian conservation to her classmates, created a colorful brochure on the topic, and helped clean up local wetlands. As Mayor of Amphibiville she created and signed an Executive Order (endorsed by the Detroit Zoo) to stop frog hunting for Michigan State Senate Bill 316. She has received letters of appreciation for her amphibian conservation efforts from the following local politicians: Governor Rick Snyder, Mayor Mike Fournier, Mayor Rick Stathakis, Senator Debbie Stebanow, and Senator Gary Peters.
Electronic Recycling Initiative
by Jay M.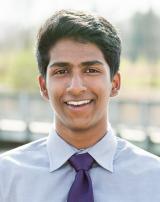 A senior from Indiana, Jay partnered with the e-recycling organization TechRecyclers to ensure responsible handling and data destruction of materials collected during multiple community electronics drives. He advertised through local news, online publications, social media, and flyers. The electronic drives took place between 2015-2017 involving 15-20 volunteers per event and diverted over 30,000 lbs from landfills. Because of his efforts electronics recycling drives are now conducted annually. In addition to the drives, he undertook an e-waste education initiative for 3rd and 4th grade students. He noticed detrimental effects that heavy metals in broken electronics can have on both people and the environment. Realizing the extent of these effects, he began a research project to test the protective effects of a green algae, Chlorella vulgaris, on zebrafish exposed to multiple concentrations of methylmercury (a poisonous form of mercury in electronics). His research received an award at the Intel International Science and Engineering Fair. In addition, he has been a Distinguished Finalist for the Prudential Spirit of Community Awards, and has written lesson plans for Kids are Scientists Too, a non-profit organization.
---
EPA Region 6:
Save the Place Where We are Living and Save the Planet
by Asvini T.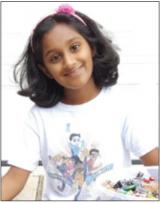 As a grade schooler in Texas, Asvini implemented a city-wide battery recycling initiative diverting over 25,000 batteries (weighing more than a ton) away from landfills. Asvini did her research and conducted a series of presentations about the dangers of the chemicals found in batteries. She made a clear connection between those dangers and associated human health risks, as well as damage doneto the natural environment. Soon after, she had her school, the library, and city officials involved, placing battery collection bins in her school's classrooms, in the local library, recreation centers, and elsewhere. Her efforts have been recognized by the local media, the mayor and environmental groups, and her work has expanded to include a website and a paper reduction campaign. Asvini has now added paper recycling to her outreach efforts and is taking her campaign even further.
Saving the Hands that Feed Us
by Madhalasa I.
When thirty-two pesticide poisoning deaths (in three months) occurred in Madhalasa's ancestral town of Yavatmal District in India, Madhalasa felt compelled to do something. As a seventh grader in Texas, she coordinated a community fundraising activity that brought in enough money to purchase 700 pairs of gloves and masks for farmers in that region. She involved her Girl Scout troop to prepare them and volunteers in India to distribute them. Additionally, after conducting research on pesticide effects, Madhalasa came up with a blend of stable mixed cultures that could potentially help biodegrade a leading pesticide faster than what is most commonly used. Her work earned her first place in her District's Science Fair and has received local media attention. Madhalasa's journey is far from over; she is currently researching the possibility of a low-cost plant-derived herbicide.
---
EPA Region 7:
Ecommode Water-reducing Toilet
Team: Oak Ridge LEGO Blasters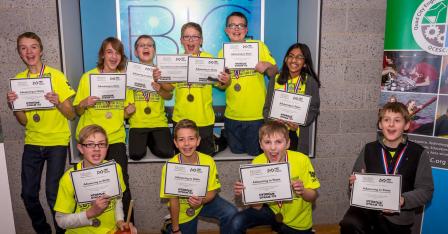 The Oak Ridge Lego Blasters, 7th and 8th graders from Iowa, created the innovative Eccomode water-reducing toilet. They identified a need to reduce water usage and designed a toilet which recycles and deodorizes urine and uses it to flush fecal matter, thus creating an average daily water savings of thirty gallons per user. They consulted industry experts, including their local public health director, professors, and engineers at American Standard, to develop a feasible design which took real world impacts and concerns into consideration. They also conducted a market research survey of engineers, school and healthcare employees to assess public reception and a price point for this kind of product, and they obtained a provisional patent for their design. Their project was developed as part of the FIRST LEGO League challenge and received First Place for Overall Project submission at the Iowa state level.
---
EPA Region 8:
Developing a Technology for Water Quality Testing
by Gitanjali R.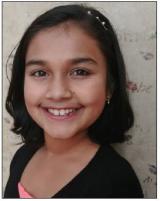 Gitanjali's project addressed the core issue of speedy, accurate and inexpensive detection of lead contamination, potentially helping people take preventative measures and maybe even saving lives! She developed a device to accurately measure lead contamination levels in water using nanotechnology, and then displaying it on a custom mobile app. The device is portable, and can be reprogrammed for other contaminants. In addition to securing research and development funding and testing the prototype, she is actively promoting water quality awareness in her local and global community, participating in news interviews, speaking with Flint, MI activists, participating in TEDx conferences in India, and acting as a reporter for "TIME for Kids."
---
EPA Region 9:
Audrey4Care
by Audrey K.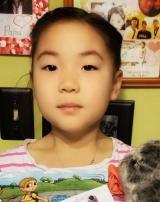 At just six years old, Audrey was inspired by a personal letter from former President Obama to take action to protect marine life and started AUDREY4CARE, which stands for Care 4 Animals, Respect 4 the Earth. Through her YouTube Channel, making her own handmade paper roses and natural soy candles and donating her birthday money, Audrey, now a second grader, has raised over $3,300 for the Pacific Marine Mammal Center in Laguna Beach, California. She also organized a class field trip for a local beach cleanup event and through community outreach at her local library and beaches regularly educates people about how to care for the environment. Her story has been shared on ABC7 News, radio, and several national and local newspapers in both English and Korean.
Friends of the LAX Dunes
by Ayanna N.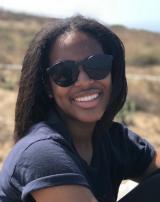 As a part of her Girl Scout Gold Award, Ayanna, a 12th grader from California, founded an environmental non-profit organization called Friends of the LAX Dunes or FOLD to protect and restore habitat owned by the Los Angeles Airport. The LAX EL Segundo Dunes Preserve is home to over 900 species, some of which cannot be found anywhere else on Earth, including the El Segundo blue butterfly. Ayanna formed a strong private-public partnership between the Los Angeles Airport and corporate sponsors such as Verizon, Southern California Gas and the local Rotary Club to secure volunteers and resources. FOLD hosts monthly events where volunteers learn how to identify plant species, remove non-native plants and reseed damaged areas. In 2017, FOLD hosted 16 events with 544 volunteers, and logged more than 1,632 volunteer hours. Ayanna has also expanded upon an innovative Adopt- a-Dune Program where local businesses provide ongoing resources and volunteers for restoration efforts to ensure that the project will continue into the future.
---
EPA Region 10:
Make Soil not Smoke by Composting
Team: Mr. Anderson's First Grade Class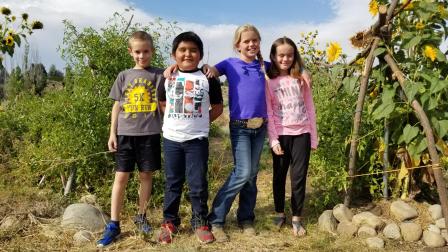 This first-grade class from Washington took on the project of a school garden and in the process, learned and educated their community about the benefits of composting. As part of their garden, the class wanted to create compost to add to the sandy soil. When they examined their school's "burn pile" for leaves to compost, they realized that burning leaves was an unnecessary process that adds a great deal of smoke to their air each fall. Their motto became "make soil not smoke". Their project soon became that of educating the community on the benefits of composting rather than burning leaves. In addition to a grant to support vermicomposting, they received donations of organic materials from local ranchers and received truckloads of horse manure, straw and hay, and a dump truck load of apple cores. The Colville Indian Tribe donated tools the size that the students could use. Over one year, they created over two hundred cubic yards of excellent compost. The class reached out to the community members and organizations to spread awareness of making soil not smoke. They hosted events, gave demonstrations, created a float, and staffed booths at street fairs and the local farmers market to get their message across.
Operation Sustain
Team: Operation Sustain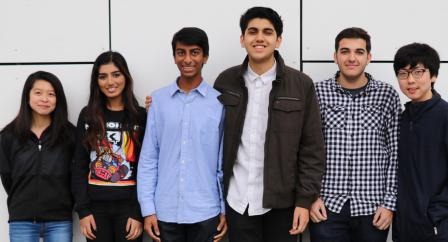 Operations Sustain is an organization run by six high school students in Washington who have a goal to increase environmental awareness in the next generation of students. Since being inspired by their Environmental Science class, they wanted to educate elementary students about environmental issues to encourage them to make change and to make technology more accessible to promote the STEM fields. In the summer of 2017, these high school students developed Operation Sustain, an educational sandbox-style simulation video game in which 3rd-5th grade students are tasked with building a successful sustainable city. Through the game, the students learn the large-scale solutions to sustainable city development and the choices they can make as individuals to positively impact their community, while also having fun. The students worked with Washington Green Schools to identify academic standards for 3rd-5th grade students related to the game and developed teacher handbooks and four one-hour session curriculum supplements with engaging activities, quizzes, discussion questions, worksheets, and presentations for easy implementation in the class. They are working with the superintendents in the state of Washington to implement this curriculum for every fifth grade student.