Carbon Black Manufacturing Effluent Guidelines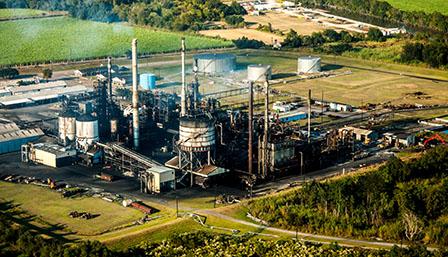 EPA promulgated the Carbon Black Manufacturing Effluent Guidelines and Standards (40 CFR Part 458) in 1976 and 1978. The regulation covers direct

direct dischargerA point source that discharges pollutants to waters of the United States, such as streams, lakes, or oceans. and indirect

indirect dischargerA facility that discharges pollutants to a publicly owned treatment works (municipal sewage treatment plant). dischargers. The Effluent Guidelines and Standards are incorporated into NPDES permits for direct dischargers, and permits or other control mechanisms for indirect dischargers (see Pretreatment Program).
On this page:
---
What is the Carbon Black Manufacturing Industry?
Carbon black is derived from petrochemicals, and is an important family of industrial carbons used primarily as reinforcing agents in rubber and as black pigments in inks, coatings and plastics.
Carbon black manufacturing is included within NAICS group 325182. The NAICS listing is provided as a guide and does not define the coverage of the Carbon Black Manufacturing category. For precise definitions of coverage, see the applicability sections in 40 CFR Part 458.
---
Pollutants and Subcategories
Regulated Pollutants
All four subcategories have the same effluent limitations:
Direct dischargers: No discharge of process wastewater
Indirect dischargers: Oil and grease
Regulation Subcategories
Furnace Process
Thermal Process
Channel Process
Lamp Process
---
Rulemaking History
1978 Amendment
BAT, NSPS, PSNS
Documents, including:

Final Rule (January 9, 1978)
Proposed Rule (May 18, 1976)
1976 Initial Rulemaking
BPT
Documents, including:

Interim Final Rule (May 18, 1976)
Development Document (April 1976)
---
Additional Information
For additional information regarding Carbon Black Manufacturing Effluent Guidelines, please contact Doruntine Rexhepi (rexhepi.doruntine@epa.gov) or 202-566-2532.