Pharmaceutical Manufacturing Effluent Guidelines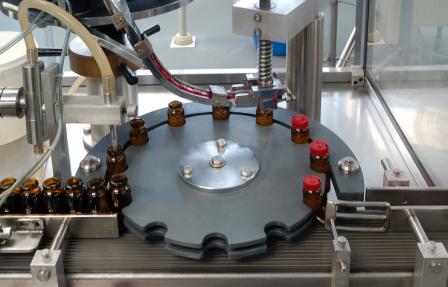 EPA promulgated the Pharmaceutical Manufacturing Effluent Guidelines and Standards (40 CFR Part 439) in 1976 and amended the regulation in 1983, 1998 and 2003. The Effluent Guidelines are incorporated into NPDES permits for direct dischargers

direct dischargerA point source that discharges pollutants to waters of the United States, such as streams, lakes, or oceans., and permits or other control mechanisms for indirect dischargers

indirect dischargerA facility that discharges pollutants to a publicly owned treatment works (municipal sewage treatment plant). (see Pretreatment Program).
Facilities Covered
The regulation applies to facilities organized into five subcategories:
Fermentation Products
Extraction Products
Chemical Synthesis Products
Mixing/Compounding and Formulation
Research
---
Guidance and Analytical Methods Documents
---
Rulemaking History
2003 Amendment
1998 Amendment
Major revision of BPT, BAT, NSPS, PSES, and PSNS for Subparts A-D
1983 Amendment
1976 Initial Rulemaking
---
Additional Information
For additional information regarding Pharmaceutical Manufacturing Effluent Guidelines, please contact Meghan Hessenauer (hessenauer.meghan@epa.gov) or 202-566-1040.