Unconventional Oil and Gas Extraction Effluent Guidelines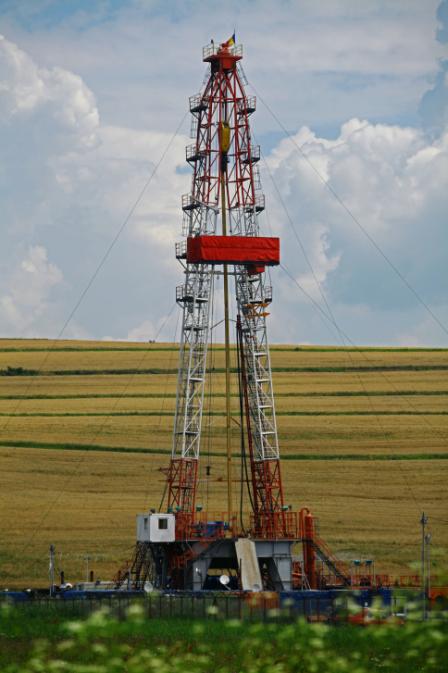 EPA established pretreatment standards for the
Oil and Gas Extraction Category
(
40 CFR Part 435
) under the Onshore Subcategory (Subpart C) in 2016. The standards prohibit discharges of wastewater pollutants from onshore unconventional oil and gas (UOG) extraction facilities to
publicly owned treatment works

publicly owned treatment worksA treatment works that is owned by the state or municipality.
(POTWs).
On this page:
---
Background
UOG extraction wastewater can be generated in large quantities and contain constituents that are potentially harmful to human health and the environment. Wastewater from UOG wells often contains high concentrations of salt content, also called total dissolved solids (TDS). The wastewater can also contain various organic chemicals, inorganic chemicals, metals, and naturally-occurring radioactive materials (also referred to as technologically enhanced naturally occurring radioactive material or TENORM). This potentially harmful wastewater creates a need for appropriate wastewater management infrastructure and practices.
Direct discharges of oil and gas extraction wastewater pollutants from onshore oil and gas resources to waters of the U.S. have been regulated since 1979 under Part 435, the majority of which fall under
Subpart C
, the Onshore Subcategory. The limitations require zero discharge of pollutants. Historically, operators of oil and gas extraction facilities primarily managed their wastewater via underground injection in disposal wells (where available). Where UOG wells were drilled in areas with limited underground injection wells, and/or there was a lack of wastewater management alternatives, it became more common for operators to look to public and private wastewater treatment facilities to manage their wastewater.
Because they are not typical of POTW influent wastewater, some UOG extraction wastewater constituents:
can be discharged, untreated, from the POTW to the receiving stream
can disrupt the operation of the POTW (for example, by inhibiting biological treatment)
can accumulate in biosolids (also called sewage sludge), limiting their use
can facilitate the formation of harmful disinfection by-products
---
Compliance Date Extension and Remand
EPA extended the implementation deadline for certain facilities subject to the June 28, 2016 final rule to August 29, 2019. No other provisions of the June 28, 2016 rule were changed. For purposes of this final rule, "compliance date" and "implementation date" are used interchangeably.
Pennsylvania Grade Crude Oil Coalition (PGCC) filed a petition for review of the rule in the U.S. Court of Appeals for the Third Circuit on November 7, 2016. EPA filed a motion (unopposed by PGCC) for voluntary remand without vacatur, which was granted by the Court on October 3, 2017. EPA reviewed supplemental data and information, and decided not to revise the June 28, 2016 final rule.
---
Documents
Docket
Documents related to the rulemaking can be found on EPA's docket at regulations.gov. The Docket Number is EPA-HQ-OW-2014-0598.
Background Document
---
Additional Resources
---
Additional Information
To obtain more information on the rulemaking please contact Karen Feret (feret.karen@epa.gov) at 202-566-1915.