Analysis for Coastal Operational Resiliency
The EPA (EPA), Coast Guard (USCG) and Department of Homeland Security (DHS) have primary responsibilities to prepare for and respond to a threat to public health or the environment caused by the release of a hazardous substance including the release of a biological threat agent. The EPA, USCG and DHS are partnering to improve capabilities and preparedness for response to such threats.
Although EPA has participated in other large scale demonstrations, each environment (building, railcar, subway station, ship, coastal environment) present unique challenges. It's necessary to conduct full scale demonstrations and exercises in multiple environments to prepare for potentially devastating contamination incidents. The purpose of Analysis for Coastal Operational Resiliency (AnCOR) is to develop and demonstrate capabilities and strategic guidelines to prepare the nation for a wide-area release of a biological agent, including mitigating impacts to USCG facilities and assets (e.g. ships). This program will develop science based results to support wide-area response and remediation decisions. The project will be conducted over a number of years (2019-2022) and include experiments from the laboratory bench scale through the pilot scale and will culminate with a large-scale, wide-area demonstration.

Bench-scale testing began in 2019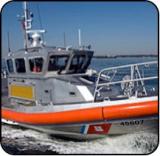 Vessel decontamination demonstration occurred in 2020.
Pilot-scale studies began in 2020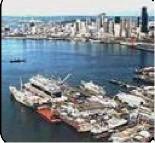 Wide-area demonstration will begin in 2021

Guidance will be developed in 2022


Bench and pilot scale research will include work in the following areas:
Sampling and Analysis
Develop and evaluate air, surface, and waste sampling methods for large outdoor areas following a biological incident.
 Refine data management tools and methods for large numbers of samples.
 Fate and Transport
Develop predictive capabilities for spore transport in the environment.
Enhance response operations by facilitating more efficient use of response resources and better coordination of response activities.
Decontamination
Waste Management
Evaluate on-site treatment of waste items anticipated for a large biological incident response.
Develop concept of operations for viable waste treatment methods
Demonstrations/Field-Scale Projects
Wide-Area Demonstration
 Remediate  an outdoor area including urban areas and vegetation using solutions from bench- and pilot-scale projects
Related Links
Feature Article: Department of Homeland Security and EPA are Helping Coast Guard Prepare to Clean Up Following an Anthrax Attack