Decontaminating subway railcars
Partner: City of San Francisco
Challenge: Testing the decontamination of a Bay Area Rapid Transit railcar contaminated with a non-pathogenic Bacillus anthracis surrogate
Resources: Technical assistance and field support in collaboration with the U.S Department of Homeland Security and U.S. Department of Energy labs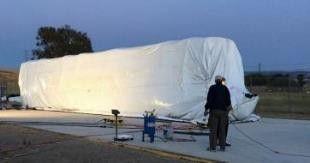 Project Period: 2015
"The Underground Restoration Project has been instrumental in assisting the San Francisco Bay Area Rapid Transit (BART) District prepare for a biological incident. BART does not have subject matter experts on staff, who can plan, prepare, develop and/or respond to a bio incident. Underground Transport Restoration Guidance prepares the agency for an unthinkable incident to a 'do-able' response. The tabletop exercise and guidance documents help us support and coordinate the regional management and response to an incident, allowing our service to be restored in a safe and timely manner. Without having the opportunity to participate in the project, if there was an actual event, the San Francisco region would be responding blindly, without plans in place, which would negatively impact lives, property and the environment." –BART Police Department Security Programs Manager Lt. Kevin Franklin
Release of biothreat agents, such as Bacillus anthracis (Ba) spores, by terrorists into an underground subway system could have devastating impacts on human health and the functioning of cities such as New York, Chicago, Washington, DC, and San Francisco. This critical transportation infrastructure could be down for weeks or months during the cleanup; in addition, the spores are likely to travel to street level, further increasing risk of exposure and the economy.
As part of the Department of Homeland Security's (DHS) Underground Transport Restoration (UTR) project, EPA ORD, Sandia National Laboratories (Sandia) and Lawrence Livermore National Laboratory (LLNL), in conjunction with DHS, conducted a scientific study in July 2015 to evaluate methyl bromide as a fumigant for decontaminating subway railcars contaminated with Ba using non-pathogenic Ba Sterne strain spores. The study was conducted to gain large-scale information on the use of methyl bromide for the decontamination of Ba spores, and to develop site-specific plans and guidance that could be modified and used during a real-world incident. The fumigant, methyl bromide, was selected because it has shown to be effective in the inactivation of Ba spores during laboratory testing, is not corrosive, and can be captured on activated carbon.
At the conclusion of the 36-hour fumigation period, the railcar was aerated and samples were collected and sent for analysis. Results showed that none of the 40 fiberglass or 40 aluminum test samples contained viable spores after fumigation while a few samples of the nylon carpet, rubber flooring sample, Mylar® and vinyl seating showed low but positive residual spore levels. As a result of these findings, EPA recommends fumigating railcars with methyl bromide for a 48-hour period to achieve complete decontamination.
Read the final report (link will open in a new tab or window) titled Decontamination of Subway Railcar and Related Materials Contaminated with Bacillus anthracis Spores via the Fogging of Peracetic Acid and Aqueous Hydrogen Peroxide.