Management of bio-hazardous wastes
Partners: Maryland Department of Health and Mental Hygiene (DHMH), New York State Department of Environmental Conservation (NYSDEC)
Challenge: How best to decontaminate materials and manage waste and wastewater contaminated with the Ebola virus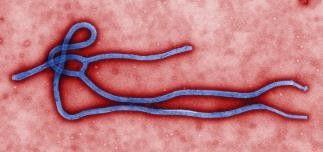 Resources: Technical assistance
Project Period: 2014-2016
"During the 2001 and 2006 anthrax incidents in New York City and the 2014 Ebola crises, New York state reached out to EPA ORD and Region 2 staff for their experience and acumen to collaborate on creating a 'complete waste solution.' This involved designing training sessions, developing a computerized decision support tool (I-WASTE), a NYC Environmental Response and Remediation Plan for Biological Incidents, and conducting and publishing research on the ability of commercial autoclaves to treat thermally resistant anthrax spores and the triple packaging used for transport of highly infectious agents. EPA ORD and Region 2 staff have been responsive to all of our state's requests for assistance. Collaborative efforts by EPA and the NYSDEC have contributed significantly in the management of biohazardous waste that has been both timely and crucial to protecting public health and the environment in New York State and nationally." – NYSDEC Division of Materials Management Research Scientist Alan Woodard, PhD
In 2014, there was an outbreak of Ebola cases in the United States. EPA ORD researchers were called upon to provide technical support to states in responding to the emergency. EPA ORD scientists provided technical support related to decontamination products and best ways to use them. They also delivered expert recommendations for best decontamination methods for personal protective equipment, a critically important issue for health care workers and others who came into contact with Ebola patients. EPA ORD provided instruction on how waste contaminated with the Ebola virus should be managed and the fate of the virus in wastewater. In addition, EPA ORD participated in a workshop with the Maryland DHMH and contributed to the National Security Council's development of the Multi-Agency Interim Guidance on Management of Wastes containing Category A Infectious Agents, such as Ebola. With EPA ORD technical support and assistance, Maryland and New York were in a better position to address the challenges associated with managing waste from the Ebola crisis.
In November 2019 the Maryland Department of Health's Environmental Health Bureau released the report from the 2017 Workshop on "Managing Highly Pathogenic Medical Waste: Finding a Way Forward" in which ORD participated. The report, which highlights some of the challenges and opportunities for Maryland in addressing Category A infectious waste, will be particularly relevant for those interested in preparing for the possibility of highly pathogenic emerging infectious diseases in the hospital or community setting.
The report can be accessed on the Maryland Department of Health's Special Medical Waste page (link will open in a new tab or window).