Wide area radiologic incident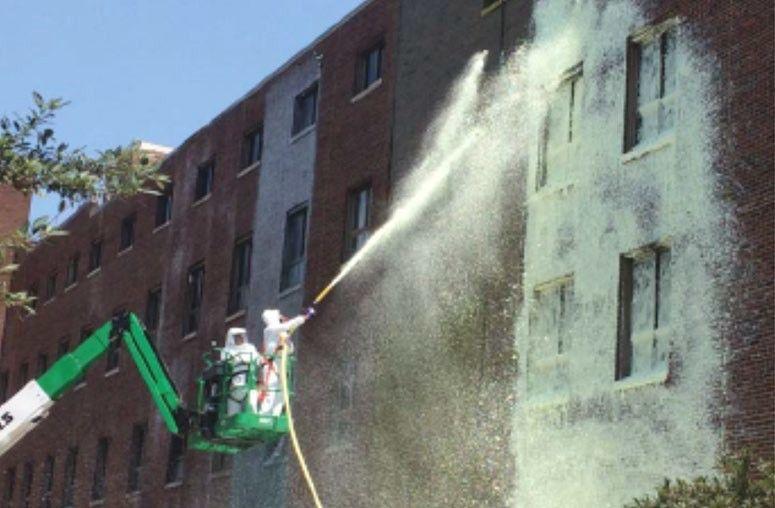 Partners: New York City FD, HAZMAT, PD (NY), Chicago FD (IL), Los Angeles FD (CA), Vermont DEP, Cherokee Co FD (NC), NJ DEP, Cincinnati FD (OH), Alexandria Fire (DC), Ohio EPA, Columbus City Council (OH)
Challenge: Remediation after a wide area radiological contamination
Resources: Full scale demonstration of technologies in collaboration with the U.S. Department of Homeland Security (DHS) and National Laboratories (DOE)
Project Period: 2015
"It's a great advantage to us to have the federal authorities look at these products, be able to test them, with input obviously from the local response organizations that are going to respond, to see what the best product on the market is." – Charlotte-Mecklenburg Emergency Management Coordinator Michael Tobin
EPA ORD, in collaboration with DHS and DOE National Laboratories, conducted the Wide-Area Urban Radiological Contaminant, Mitigation and Cleanup Technology Demonstration in Columbus, OH in June 2015. This demonstration provided first responders with options for response to a wide area radiological incident, such as a dirty bomb explosion or a nuclear accident, by showing the responders the operation feasibility of the tools in real time.
Five radiological decontamination technologies (including strippable coatings, gels and chemical foam) were demonstrated on an urban building. Decontamination technologies were applied to remove contaminants from the building's surfaces by physical and chemical methods. In addition, vehicle wash technologies as well as several approaches to contain wash water and radioactive particles were demonstrated. "Radiological contaminant mitigation" technologies are measures taken to reduce adverse impacts of radiological contamination on people and the environment, and to facilitate restoration of first responder services and critical infrastructure. Radiological contaminant mitigation technologies are designed for containing and removing radiological contamination on the surface in the first hours or days following a radiological event. Such technologies include "radiological particle containment," which is designed to prevent the spread of particles that might result from vehicle or foot traffic. Radiological particle containment technologies are applicable for early phase response to contain the radionuclides and to reduce radiation dose to responders and the public.
Radiological contaminant mitigation also includes "gross decontamination," which is performed with the goal of reducing contamination levels. This reduction may not meet final cleanup levels but may be useful to mitigate some public hazard or to contain contamination.
While no live radiological agents were employed in this demonstration, critical operational insight was gained by the response community. This event continues the applied radiological cleanup research conducted by EPA ORD at bench and pilot scales over the last several years. In attendance were senior officials from Ohio EPA, Columbus, OH City Council, first responders from the U.S. and Canada, as well as representatives from New York City, the Navajo Nation, the United Kingdom, the Federal Emergency Management Agency, Battelle Memorial Institute and others. Watch the Toolbox of Technology video to learn more.
Read the final report (link will open in a new tab or window) titled Demonstration of Wide Area Radiological Decontamination and Mitigation Technologies for Building Structures and Vehicles.