Case Summary: Agreement Furthers Cleanup of the Quanta Resources Superfund Site in New Jersey
On November 19, 2012, a consent decree with Honeywell International, Inc. and 23 other parties was lodged in federal court. The agreement requires the performance of pre-construction project design work and requires Honeywell to carry out the actual cleanup work of the contaminated soil and groundwater at the Quanta Resources Superfund Site in Edgewater, N.J. The pre-construction design work is expected to take approximately two to three years and cost $78 million.
After the pre-construction project design is completed and approved by EPA, the cleanup will proceed at the site. Because of the complexity of the site, a separate study of the Hudson River and sediment contamination will lead to a subsequent cleanup plan for that phase of the overall cleanup.
On this page:
Information about the Companies
Along with Honeywell International, Inc., the other parties that have agreed to the consent decree generally are waste oil generators whose wastes were disposed of at the Quanta site. They include: BASF Corporation; Beazer East Inc.; BFI Waste Systems of New Jersey Inc.; BorgWarner Inc.; Buckeye Pipe Line Co. LP; Chemical Leaman Tank Lines Inc. (now Quality Carriers); Colonial Pipeline Co.; Consolidated Rail Corp.; Exxon Mobil Corporation; Ford Motor Company; General Dynamics Land Systems Inc.; Hess Corp.; Miller Brewing Co.; NEAPCO Inc.; Northrup Grumman Systems Corp.; Petroleum Tank Cleaners Inc.; Rome Strip Steel Co. Inc.; Quanta Resources Corp.; Stanley Black & Decker Inc.; Textron Inc.; and United Technologies Corp.
Information about the Quanta Resources Superfund Site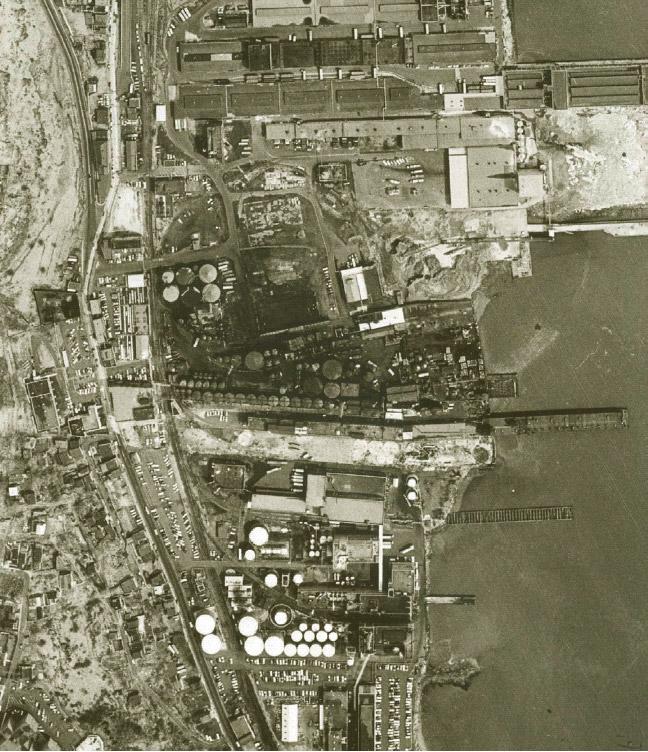 The Quanta Resources Superfund Site is adjacent to the Hudson River and includes part of the river. The site, located on River Road at the intersection of Gorge Road in Edgewater, N.J., was built as a coal tar facility beginning in the 1880s. In the 1970s, the site's "tank farm" was used to store waste oil prior to reprocessing. The State of New Jersey closed the facility in 1981 when some storage tanks were found to contain waste oil contaminated with polychlorinated biphenyls (PCBs).
Pollutants and Environmental Effects
The site contains an estimated 150,000 cubic yards of contaminated soil requiring treatment to protect people that may come into contact with it. Among other steps in this phase of the cleanup, the EPA will solidify and stabilize areas of soil contaminated with oily liquid and arsenic by turning them into leak-proof blocks underground. Throughout the cleanup, monitoring, testing and further studies will be conducted to ensure the effectiveness of the remedy.
Comment Period
The consent decree, filed with the Federal District Court for the District of New Jersey on November 19, 2012, was subject to a 30-day public comment period and subsequent approval by the federal court.
Contact Information
For more information contact:
Meredith Fishburn
Attorney-Advisor
U.S. Environmental Protection Agency
1200 Pennsylvania Avenue, NW
Washington, DC 20460
(202) 564-4790
Fishburn.Meredith@epa.gov