Cleanup and Reuse Success Stories: Cleanup Enforcement Benefits Communities
CommunityEPA's cleanup enforcement program has helped make a difference in thousands of communities impacted by hazardous waste contamination. The goal of the cleanup enforcement program is to ensure that responsible parties clean up the properties they contaminate. EPA identifies parties responsible for contamination and ensures polluters -- rather than American taxpayers -- perform and pay for prompt and protective cleanups. The cleanup enforcement program also facilitates site reuse and redevelopment by addressing potential liability concerns of purchasers, lenders, and local governments.
The success stories below highlight the efforts of the cleanup enforcement program to clean up contaminated sites and work with responsible parties, communities, state and local governments, and other stakeholders to protect human health and the environment and bring about economic, recreational, and habitat improvements.
On this page
Success - North Kansas City, Missouri: Armour Road Superfund Site
At the Armour Road Superfund site, the EPA worked collaboratively with responsible parties, state and local governments, and stakeholders to the benefit of the community. The EPA used enforcement tools at the site to:
Identify and conduct cleanup activity;
Address community priorities, and
Facilitate safe redevelopment in the area.
The 1.8-acre Armour Road site, formerly used as a herbicide blending facility, is now home to a restaurant and orthopedic office which serve as catalysts for commercial and residential redevelopment in the surrounding area as well.
Read more about the Armour Road site (PDF) (4 pp, 1 M, About PDF)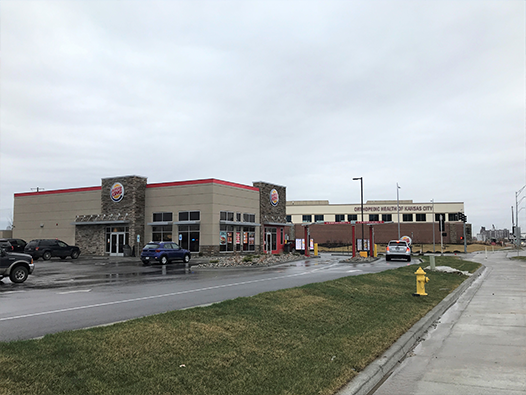 ---
Priorities/Redevelopment - Seffner, Florida: Taylor Road Landfill Site
At the Taylor Road Landfill Superfund Site, EPA, worked cooperatively through enforcement mechanisms, to pursue cleanup activities that addressed community priorities and facilitated safe and beneficial redevelopment of the site.
EPA and responsible parties negotiated several settlement agreements to get the site cleaned up. The cleanup work under the settlements allowed the Site to be revitalized. The benefits to the community and the environment include:
Community recycling and collection centers,
Recreational opportunities with a new park for flying model airplanes,
And restored ecosystems, including large ponds for wildlife habitat.
Read more about the Taylor Road Landfill site (PDF) (4 pp, 1 M, About PDF)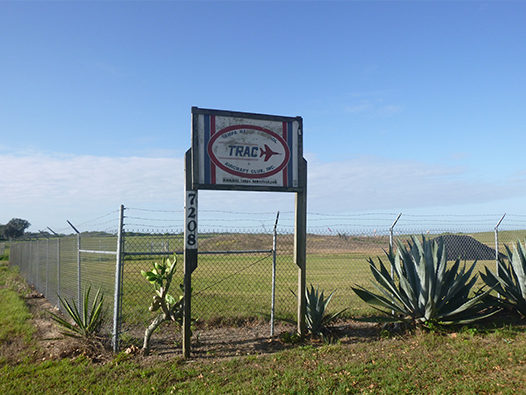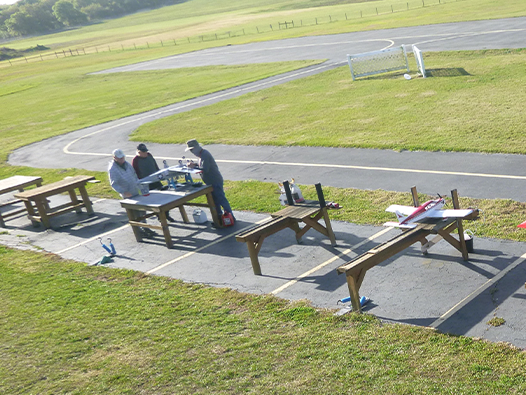 ---
Economic Redevelopment - Kansas City, Kansas: Kansas City Structural Steel Site
At the Kansas City Structural Steel (KCSS) site, EPA, working with local organizations, used a prospective purchaser agreement to:
Support the community's reuse priorities,
Address environmental liability concerns,
Ensure long-term cleanup protection, and
Create new long-term jobs and economic stability.
The former 22-acre contaminated steel and metal fabrication property, located in the heart of Kansas City's Argentine neighborhood, is now home to:
A large neighborhood market,
Two restaurants,
A new police station, and
Two proposed commercial developments.
Read more about the Kansas City Structural Steel site (PDF) (5 pp, 2 MB, About PDF).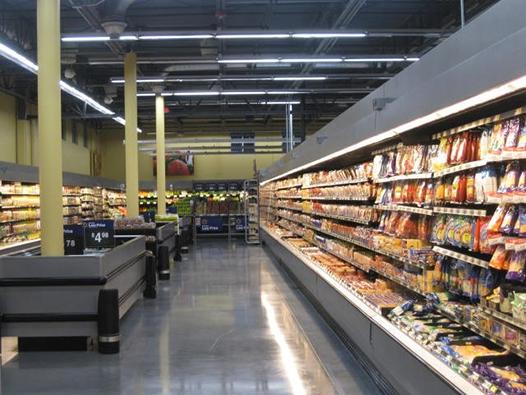 ---
Green Space Development - Chicago, Illinois: Celotex Corporation Site
At the Celotex Corporation site, in Chicago's vibrant Little Village neighborhood, EPA enforcement staff collaborated with local stakeholders to craft an enforcement agreement that facilitated site cleanup. This cleanup led to the development of a much needed community park. For the first time in that community, 6,000 children who live within a 10-minute walk of the park have easy access to green space.
Read more about the Celotex site (PDF) (6 pp, 2 MB, About PDF).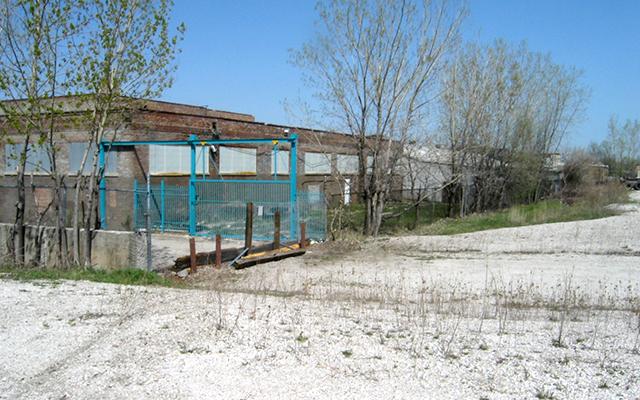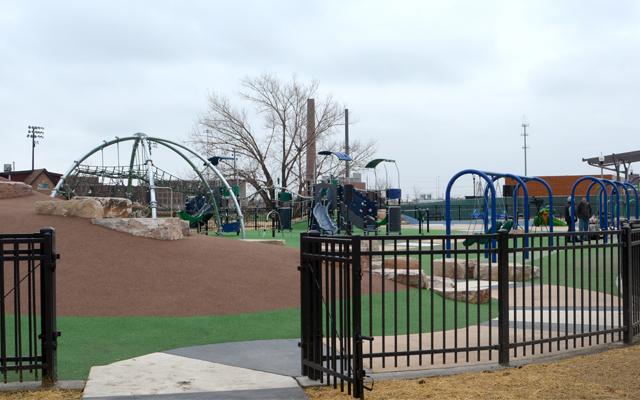 ---
Residential Yard Cleanup - East Helena, Montana: East Helena Site
In East Helena, EPA's cleanup enforcement program negotiated enforcement agreements to ensure a safe and timely cleanup of a 140-acre former smelter site that impacted over 1,500 residential properties. EPA's enforcement settlements with the responsible parties led to comprehensive cleanup efforts,  and established a financially stable custodial trust to support much needed community development, including:
New subdivisions,
Commercial districts,
Rail-ready industrial parks, and
Recreation- and heritage-based uses.
Read more about the East Helena site (PDF) (6 pp, 1 MB, About PDF).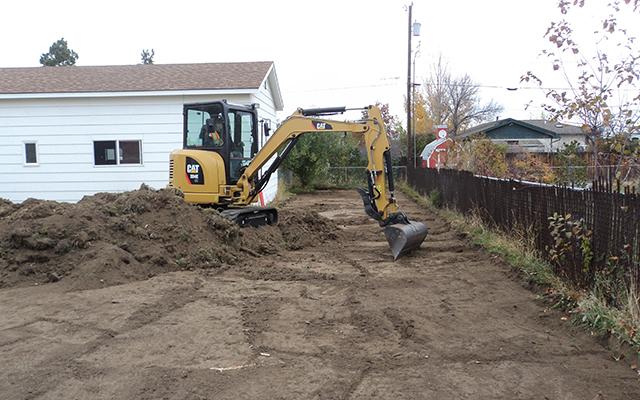 ---
Industrial Park Redevelopment - Cortland, New York: Buckbee-Mears Site
At the Buckbee-Mears site in southcentral New York State, EPA's enforcement efforts brought key parties together to work on innovative settlement agreements and resolve competing liens. The property is now known as the Cortland Industrial Center. The owner/developer identified a tenant for the property and is in the process of finalizing a long-term lease agreement. Once a lease is finalized, the new tenant will manufacture industrial grade wood pellets. EPA's enforcement approaches resulted in the transformation of a once neglected, abandoned property into an industrial park that will foster local economic development opportunities throughout the community.
Read more at the Buckbee-Mears site (PDF) (6 pp, 3 MB, About PDF).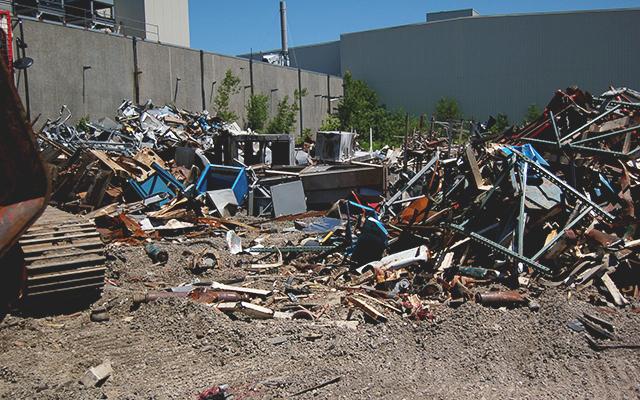 ---
Habitat Restoration - Olathe, Kansas: Chemical Commodities, Inc. Site
Thanks to the efforts of EPA, its partners, and site stakeholders, the formerly hazardous Chemicals Commodities, Inc. (CCI) site in Olathe, Kansas, has been transformed from a dangerous chemical recycling facility, located within a residential neighborhood, into a beautiful pollinator prairie park.
EPA's enforcement program identified the parties responsible for the contamination at the site. The reponsible parties then cleaned up the site and implenented long-term protection and stewardship of the site by planting native species that attract bees, birds, and butterflies. The area is a beautiful community park, and stands in stark contrast to the chemical recycling facility that once contaminated the site.
Read more about the Chemical Commodities, Inc site (PDF) (6 pp, 5 MB, About PDF)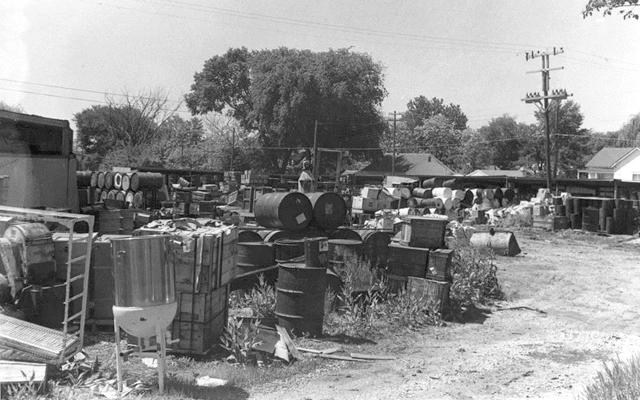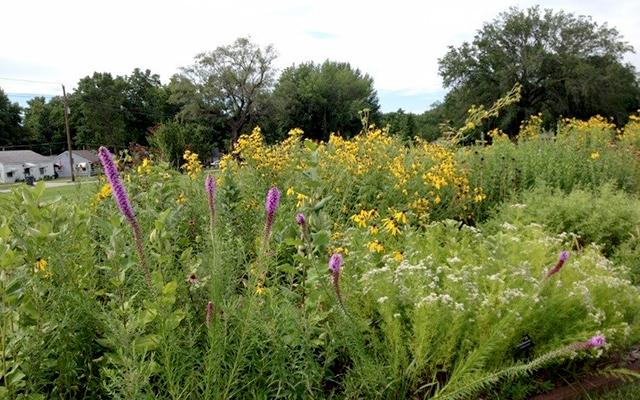 ---
Industrial and Green Space Redevelopment – North Haven, Connecticut, Pharmacia & Upjohn Company LLC Facility
By EPA, the state, and the company working together to achieve site cleanup and reuse, an agreement was reached that will create long-term benefits for the community. A facility in North Haven Connecticut, is being transformed into commercial and light industrial use on one end along with restoration of approximately 60 acres of wetlands and meadow habitat along the Quinnipiac River providing for recreation and environmental education opportunities.
This case study demonstrates how, EPA, Pfizer, and the North Haven community achieved positive results using a collaborative enforcement process and use of appropriate enforcement tools which lead to one of the largest cleanups in the history of EPA's Resource Conservation and Recovery Act (RCRA) program.
Read more about the Pharmacia & Upjohn Company LLC Facility (PDF) (7 pp, 1 MB, About PDF)