2018 "Educate Motivate Innovate" Student Panelists
Meet the students on the Educate Motivate Innovate (EMI) panel at the 2018 National Environmental Justice Conference.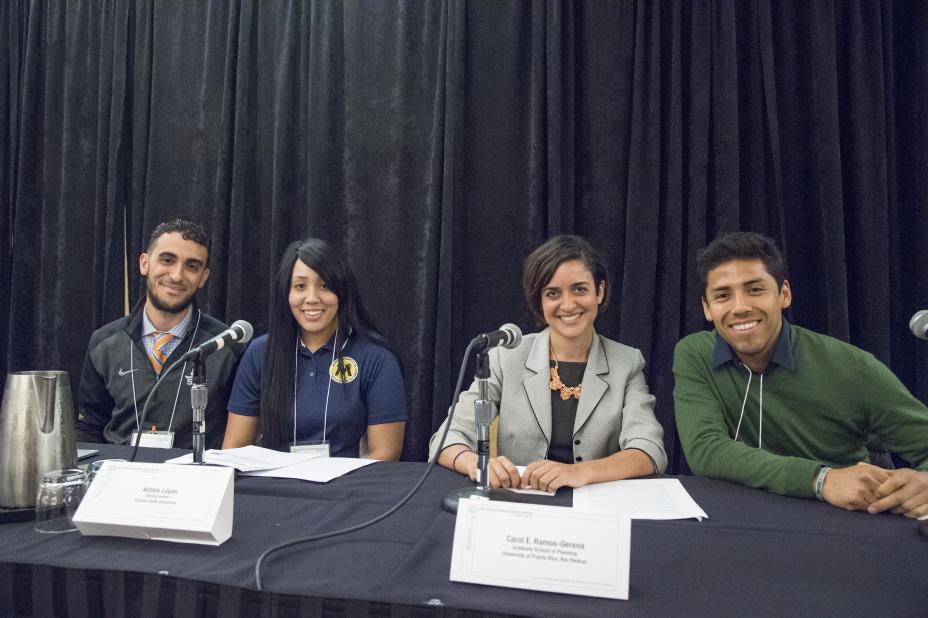 Kareem Heshmat
Kareem is a Masters candidate in Urban Planning and Environmental Policy at Texas Southern University in Houston. He discovered his passion for sustainability while volunteering in Arizona; however, it was not until 2017 that he transitioned from a career in financial services to urban planning.  His focus is environmental justice and the siting of toxic hazards in low-wealth and minority communities. During his Spring 2018 semester, he visited Portland, Oregon to study bicycle infrastructure and the benefits of alternative transportation.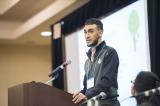 About Kareem (MP3)
Transcript of About Kareem (TXT)
View Kareem's presentation on "Green Infrastructure: How Low-Income Communities Benefit from Nature" here.
Ashley Logan
Ashley is finishing her final undergraduate semester at Virginia State University (VSU). She has studied agriculture, with a concentration in aquaculture, which was an interest that began at a young age when she helped her grandparents on their farm. Shoba Sirharan, her mentor, has given her opportunities to enhance her leadership, organizational and public speaking skills through internships and participation at conferences, like the NEJC. This semester she has also participated in the Junior Ag Connection program at VSU and mentors middle school students to pursue higher educations in agriculture.
About Ashley (MP3)
Transcript of About Ashley (TXT)
View Ashley's presentation on the "Impact of Climate Change in Virginia: Discussion on Economic Growth and Low-Income Populations" here.
Carol E. Ramos Gerena
Carol is a Biologist and a graduate student in the Environmental and Community Planning program at the Graduate School of Planning at the University of Puerto Rico. She is an agent of community projects on environmental education through urban agroecology. In the past years, she has promoted agroecology, collaborated with the environmental restoration of abandoned buildings and underused plots near public housings and schools in marginalized communities in Puerto Rico.
About Carol (MP3)
Transcript of About Carol (TXT)
View Carol's presentation on "Experience in Community-Based Agroecological Projects in Puerto Rico: Lessons Learned and Implications in Education" here.
Juan Lazo Bautista
Juan grew up in a modern immigrant family from Oaxaca, Mexico. As a newcomer to conservation, Juan was met with a field that did not reflect his own unconventional experiences. Fortunately, he has been embraced by leaders who are open to listen, eager to learn and humble enough to adjust.  As the conservation landscape becomes wider and more diverse, tapping into the unique potential of individual experience is key. Experiencing this has empowered him to fully express himself in the leadership capacity he now serves in.
View Juan's presentation on "Conservation Education: Speaking to Human Potential" here.