UPDATE: EPA released an update to Chapter 3 in February 2019, that document is included below.
Exposure Factors Handbook: 2011 Edition. The Exposure Factors Handbook provides information on various physiological and behavioral factors commonly used in assessing exposure to environmental chemicals.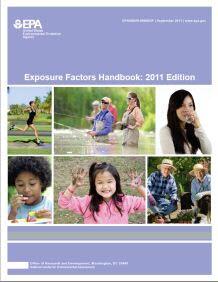 Click to learn more about the full 2011 Edition Handbook and recent updates.
You may need a PDF reader to view some of the files on this page. See EPA's About PDF page to learn more.