Exposure Factors Interactive Resource for Scenarios Tool (ExpoFIRST)
ExpoFIRST is a cutting-edge scenarios tool that draws from the underlying content of the EPA's Exposure Factors Handbook: 2011 Edition (EFH) data (and now from the more recent 2017-2019 chapter updates) to create an interactive tool that maximizes flexibility and transparency for exposure assessors to make more informed decisions.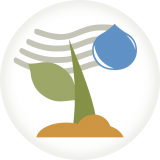 ExpoFIRST was initially released in September 2016, and was updated again in June 2019. The purpose of ExpoFIRST is to develop user-defined scenarios based on route of exposure, medium, receptor(s), timeframe, and dose metric for a contaminant of concern.
Also in 2019, ExpoKids, an extension to ExpoFIRST, was developed by the Office of Children's Health Protection (OCHP) in collaboration on a children's aggregate exposure project between OCHP and Office of Research and Development (ORD) scientists. The ExpoKids R-based tool allows for visualization of aggregate exposure estimates, produced by ExpoFIRST, across lifestages to provide a different perspective of the data. ExpoKids R Shiney application, a web based extension from R, will be released in the fall of 2020.