Lake Superior LAMPs and Associated Reports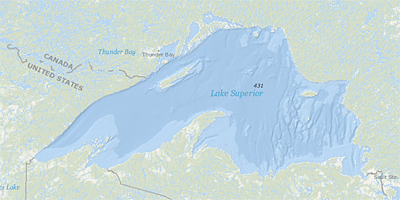 Under the Great Lakes Water Quality Agreement, the governments of Canada and the United States have committed to restore and maintain the physical, biological and chemical integrity of the waters of the Great Lakes.
 The United States and Canada developed A Binational Program to Restore and Protect the Lake Superior Basin. This program focuses on the entire Lake Superior ecosystem - air, land and water – to restore degraded areas and protect this unique headwater lake for the people and wildlife that use it.
On this page:
---
Lake Superior Lakewide Action and Management Plans (LAMPs)
The Lakewide Action and Management Plans (LAMPs) are binational action plans for restoring and protecting the Great Lakes ecosystem.
Lake Superior LAMP Annual Reports
The LAMP Annual Reports highlight accomplishments and progress in achieving LAMP goals during the past year and identifies LAMP-related activities including outreach, monitoring, and protection and restoration actions.
The following links exit the site Exit
Lake Superior Areas of Concern
Other Plans and Reports
Chemical Reports Related to Lake Superior Zero Discharge Demonstration Program
Lake Superior Partnership Reports