Green Infrastructure and Smart Growth
U.S. EPA's Green Infrastructure Program and Office of Sustainable Communities is teaming up to present a webcast on green infrastructure and smart growth. This presentation highlights communities who are successfully leveraging green infrastructure as part of wider planning and community development initiatives. Practitioners provide insights into a variety of tools for encouraging land use strategies for clean water, including complete green streets, minimized parking requirements, local code review and stormwater banking.
Details
Session 1 — Greening America's Capitals
Caran Curry, Interim Assistant City Manager, City of Little Rock, AK
Melissa Kramer, Senior Policy Analyst, EPA's Office of Sustainable Communities
This session describes continuing efforts to build green infrastructure into a downtown revitalization initiative in Little Rock, AK. Little Rock received assistance from EPA's Greening America's Capitals program in 2011 to help the city envision improvements to its Main Street corridor. The project team, which included Nelson Byrd Woltz Landscape Architects (NBWLA), City of Little Rock staff, and EPA staff, worked together to assess the existing conditions along Main Street, examine important initiatives already underway, and help the community develop a set of design strategies that meet both environmental and economic objectives. This session covers Little Rock's continued efforts to leverage green infrastructure to address environmental concerns such as polluted stormwater runoff and heat island effect while also creating attractive streets and public spaces that reflect Little Rock's sense of place. See: Summary Report on Little Rock's Greening America's Capitals Project.
Session 2 — Improving Water Quality Using Compact Development and Smart Growth Techniques
Heather Nix, Clean Air & Water Program Director, Upstate Forever, Greenville, SC
Erika Hollis, Clean Air & Water Project Manager, Upstate Forever, Greenville, SC
This presentation describes how to tailor incentive programs that encourage new and redevelopment that is better for water quality. Upstate Forever, a nonprofit based in Greenville, South Carolina, describes how they are working with county and city officials, local universities, and development-related practitioners to create the Stormwater Banking Program (SBP). This residential program encourages improvements in new developments by offering single-family residential density bonuses for participating projects. Developers score projects using a Decision Making Tool, which awards points for a variety of factors affecting water quality on a site, neighborhood, and regional scale. Residential developers pay a participation fee that will fund stormwater retrofits throughout Greenville County.
Greenville's Stormwater Banking Program also strives to improve water quality in commercial developments by reducing the impact of parking lots. Developers are encouraged to build only the number of parking spaces they actually need. If a developer chooses to build a larger parking lot, they have the option of treating the stormwater runoff from additional spaces using green infrastructure - or paying a fee per additional parking space. Revenue generated from this fee can fund water quality improvement projects throughout the City of Greenville. As part of this program, Upstate Forever completed an innovative parking study to determine actual commercial parking usage and needs in the Upstate. For more information:
Speakers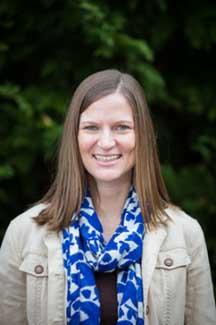 Heather Nix joined the Upstate Forever staff in 2007 and is the Director of the Clean Air & Water Program, which focuses on issues ranging from stormwater, land planning and design, to air quality. Heather received her B.S. in Biology from Winthrop University. Before joining Upstate Forever, Heather was a project manager at an environmental consulting firm. Her main focus was wetland delineation and permitting, construction site inspections, and industrial facility stormwater inspections. Previously, Heather gained a variety of experience working at Glacier National Park in Montana, a chemical manufacturing facility in South Carolina, and onboard commercial fishing vessels in the Bering Sea.
Erika Hollis joined the Upstate Forever team in 2008. Since that time she has been working on projects related to stormwater management and low-impact development techniques. Erika's responsibilities also include educating municipal governments, the development community, and the general public on the impacts of non-point source pollution on water quality in our urban areas.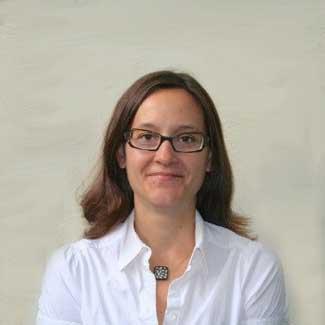 Melissa Kramer received a bachelor's of science in Biology from Penn State University and a Ph.D. in Evolution and Population Biology from Washington University in St. Louis. She began working at the U.S. Environmental Protection Agency in 2002 as an AAAS Science and Technology Policy Fellow. She currently works in EPA's Office of Sustainable Communities where she focuses on water and wastewater infrastructure issues, stormwater, and green infrastructure approaches.
Caran Curry is an attorney who has managed grant projects for over 35 years. Most of her career has been spent in the criminal justice field where she managed a state agency which provided support services and grants to prosecuting attorneys and crime victim service organizations. For the last six years, she has been instrumental in expanding the City of Little Rock's grant projects and is especially proud of her primary project which is to revitalize the City's abandoned and neglected Main Street to a thriving, 24/7 chic urban district using green infrastructure and creative place making.