Green Infrastructure Collaborative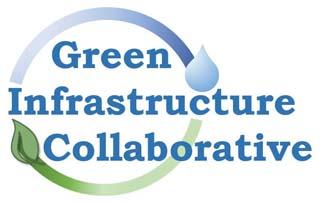 On October 8, 2014, EPA joined with other federal agencies, nongovernmental organizations, and private-sector entities to form the Green Infrastructure Collaborative, a network-based learning alliance created to help communities more easily implement green infrastructure.
The Green Infrastructure Collaborative Statement of Support  outlines commitments from members to advance adoption of green infrastructure to support water quality and community development goals. The collaborative will build capacity for implementing green infrastructure practices by providing a platform for national stakeholders to:
Leverage joint efforts to publicize the multiple community benefits of green infrastructure,
Build and share knowledge around emerging green infrastructure technologies and policy issues, and
Facilitate shared inquiry into the best ways to encourage adoption of green infrastructure technologies at the community level.
Collaborative members plan to work closely together to align public and private knowledge and resources to promote green infrastructure. They will highlight the broad community benefits of green infrastructure including improving air quality, reducing energy use, mitigating climate change, and increasing resilience to climate change impacts.
On this page:
A Federal Letter of Support for the Green Infrastructure Collaborative was released by seven federal agencies. Each agency is committed to taking specific actions to promote green infrastructure. Joining EPA, the cooperating agencies are the: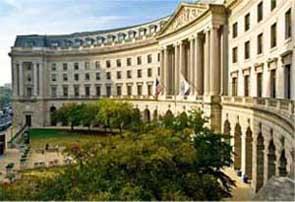 U.S. Department of Agriculture,
U.S. Department of Defense,
U.S. Department of Energy,
U.S. Department of Housing and Urban Development,
U.S. Department of the Interior, and
U.S. Department of Transportation.
The Green Infrastructure Collaborative includes more than 20 academic, nongovernmental, and private sector organizations committed to advancing the implementation of green infrastructure strategies.
The following links exit the site Exit
American Public Transportation Association
Rich Weaver (rweaver@apta.com)
Director, Planning, Policy, & Sustainability
Phone: 202-496-4809
American Rivers
Gary Belan (gbelan@americanrivers.org)
Director, Clean Water Program
Phone: 202-347-7550
American Society of Civil Engineers
Brian Parsons (bparsons@asce.org)
Director, Environmental & Water Resources Institute
Phone: 703-295-6380
American Society of Landscape Architects
Mark Cason (mcason@asla.org)
Government Affairs Manager
Phone: 202-216-2370
Amigos De Los Rios
Claire Robinson(claire@amigosdelosrios.org)
Managing Director
Phone: 626-791-1611
Association of Clean Water Administrators
Julia Anastasio (janastasio@acwa-us.org)
Executive Director and General Counsel
Phone: 202-756-0600
The Center for Neighborhood Technology
Marcella Bondie Keenan (mbkeenan@cnt.org)
Director, RainReady Home
Phone: 773-269 - 4042
The Conservation Fund
Kris Hoellen (khoellen@conservationfund.org)
Vice President of Sustainable Programs
Director of the Conservation Leadership Network
Phone: 703-525-6300
Environmental Defense Fund
Shannon Cunniff (scunniff@edf.org)
Deputy Director, Water Program
Phone: 202-387-3500
Green Infrastructure Center
Karen Firehock (firehock@gicinc.org)
Executive Director
Phone: 434-244-0322
Institute for Sustainable Infrastructure
William Bertera (Bertera@sustainableinfrastructure.org)
Executive Director
Phone: 202-218-6725
International Association of Plumbing and Mechanical Officials (IAPMO Group)
Dain Hansen (dain.hansen@iapmo.org)
Vice President of Government Relations
Phone: 202-414-6177
Low Impact Development Center
Neil Weinstein (nweinstein@lowimpactdevelopment.org)
Executive Director
Phone: 301-982-5559
Mid-Atlantic Green Infrastructure Consortium
Robert G. Traver, Ph.D., PE, D.WRE, F.EWRI, F. ASCE (robert.traver@villanova.edu)
Professor and Director
Villanova Center for the Advancement of Sustainability in Engineering
Department of Civil and Environmental Engineering
Villanova University
Phone: 610-519-7899
National Association for Clean Water Agencies
Brenna Mannion (bmannion@nacwa.org)
Director of Regulatory Affairs & Outreach
Phone: 202-533-1839
National Association of Development Organizations
Megan McConville (mmcconville@nado.org)
Program Manager
Phone: 202-624-7843
National Association of Flood & Stormwater Management Agencies (NAFSMA)
Susan Gilson (sgilson@nafsma.org)
Executive Director
Phone: 202-289-8625
National Recreation and Park Association
Kevin O'Hara (kohara@nrpa.org)
Vice President of Urban and Government Affairs
Phone: 703-858-2157
Natural Resources Defense Council
Steve Fleischli (sfleischli@nrdc.org)
Director, Water Program
Phone: 202-289-2394
Jon Devine (jdevine@nrdc.org)
Senior Attorney
Phone: 202-289-6868
Tree People
Andy Lipkis (alipkis@treepeople.org)
President
Phone: 818-753-4600
Trust for Public Land
Joel Pannell (Joel.Pannell@tpl.org)
Senior Legislative Representative
Phone: 202-543-7552
U.S. Water Alliance
Lorraine L. Koss (lkoss@uswa.us)
Senior Vice President
Phone: 202-533-1819
University of New Hampshire Stormwater Center
Tom Ballestero (tom.ballestero@unh.edu)
Director University of New Hampshire
Phone: 603-862-1405
Water Environment Federation
Chris French (cfrench@wef.org)
Director, Stormwater Programs
Phone: 703-684-2423
Willamette Partnership
Bobby Cochran (cochran@willamettepartnership.org)
Executive Director
Phone: 503-946-8350
World Resources Institute
Todd Gartner (TGartner@wri.org)
Senior Associate Manager, Natural Infrastructure for Water
Phone: 202-729-7600
The Green Infrastructure Statement of Intent signed in 2007 established an initiative to promote and encourage the use of green infrastructure. The partners that signed the statement were EPA and the: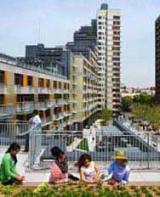 National Association of Clean Water Agencies,
Natural Resources Defense Council,
Low Impact Development Center, and
Association of State and the Interstate Water Pollution Control Administrators (now the Association of Clean Water Administrators).
American Rivers, the Water Environment Federation, and the US Water Alliance joined the partnership after the original signing. The Green Infrastructure Collaborative builds upon activities associated with that initiative, with members working together and sharing resources, tools, and research to advance green infrastructure implementation. Learn more about collaborative members in this section and the resources they are contributing to the effort.
Founded in 1973, American Rivers Exitis a conservation organization centered on protecting and restoring America's rivers and streams. American Rivers is a strong supporter of moving the focus from gray to green infrastructure.

The Association of Clean Water Administrators (ACWA) Exit has been working since 1961 to protect
the nation's waters. It brings together state, interstate, and territorial clean water professionals to foster the exchange of ideas and strategies to advance national water protection. In its Call for Change, ACWA recognizes green infrastructure as a strategy that requires more support and attention across the country in the 21st century.

The Low Impact Development Center (LID Center) Exit is a nonprofit organization that combines land use planning and engineering principles to promote development that re-creates preexisting hydrologic site conditions. It has worked extensively with EPA and stakeholders to develop green infrastructure initiatives.
Urban Design Tools Exit —This site provides watershed managers with a set of tools and techniques that can be used to meet regulatory and receiving water protection program goals for urban retrofits, redevelopment projects, and new development sites.
Rain Garden Design Templates Exit —This site displays a series of rain garden and bioretention design templates that can be used by landscape architects, landscape contractors, and garden clubs.
The National Association of Clean Water Agencies (NACWA) Exit has been at the forefront in
advocating the use of green infrastructure to address the nation's clean water challenges resulting from wet weather. NACWA regularly engages with Congress to promote green infrastructure applications for wet weather management and secure greater investment in water infrastructure.
The Natural Resources Defense Council (NRDC) Exit is one of the nation's largest environmental
stakeholder groups and is a staunch supporter of green infrastructure. Their website includes a variety of reports, fact sheets, and case studies on the use of green infrastructure to protect and restore our nation's waters.
The Trust for Public Land Exit is a non-for-profit group whose mission is to create parks and protect land for people, ensuring healthy, livable communities for generations to come.

The Water Environment Federation (WEF)  Exit is a not-for-profit association that provides technical education and training for thousands of water quality professionals. WEF offers training on green infrastructure design and implementation through conferences and archived webcasts. WEF also is working with EPA to identify and overcome barriers to green infrastructure.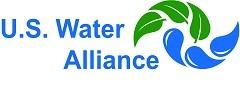 The U.S. Water Alliance Exit is a nonprofit organization working to promote holistic, watershed-based approaches to water quality and quantity challenges. Launched in 2008, the alliance advances its mission through issue analysis, education and outreach, and recognition of national leaders.
U.S. Water Prize Exit —The U.S. Water Prize honors individuals, institutions, and organizations for outstanding achievement in the advancement of sustainable solutions to our nation's water challenges.