Consumer Information on Greener Products and Services
Join the millions of Americans buying greener products and services that: 
Are safer for you and your family.
Reduce the impact on our environment by using energy, water, and materials more efficiently than conventional products.
Often save money, especially over the full life of the product if you buy a more durable or more efficient model.
But knowing what a "greener" product is can be challenging. There are many potential impacts to consider and many environmental marketing messages to sort through. We created this site to help you get started, beginning with some quick tips from EPA programs.

Opt for energy-efficient choices such as ENERGY STAR-labeled products. They can help save families up to a third on their energy bills. Products can earn the ENERGY STAR label by meeting the energy efficiency requirements set forth in ENERGY STAR product specifications. ENERGY STAR is a US EPA voluntary program that helps businesses and individuals save money and protect our climate through superior energy efficiency.
Purchase Safer Choice labeled cleaning products. And know you are buying products that are safer for your family and the environment. The Safer Choice program uses EPA's chemical expertise and resources to carefully evaluate products and to label only those that have met the program's highly protective standards.
Launched in 2004, SmartWay® is an EPA program that helps the freight transportation sector improve supply chain efficiency. SmartWay reduces transportation-related emissions that affect climate change, reduce environmental risk for companies and increase global energy security.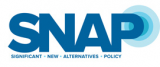 The Significant New Alternatives Policy (SNAP) Program is EPA's program to evaluate and regulate substitutes for the ozone-depleting chemicals that are being phased out under the stratospheric ozone protection provisions of the Clean Air Act (CAA).
The Sustainable Materials Management (SMM) Comprehensive Procurement Guideline (CPG) program is part of EPA's continuing effort to promote the use of materials recovered from solid waste. Buying recycled-content products ensures that the materials collected in recycling programs will be used again in the manufacture of new products. Currently there are 61 products designated in eight categories.

Save Water by purchasing WaterSense devices. The average household spends as much as $500 per year on its water and sewer bill, but could save about $170 per year by retrofitting with water-efficient fixtures and incorporating water-saving practices.
For more information see additional information below: