Pacific Ecological Systems Division (PESD) Laboratory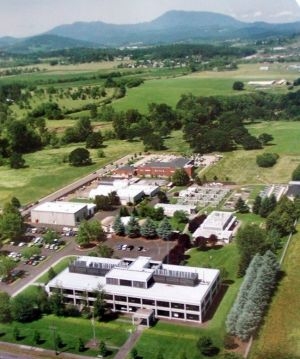 122,537 gross square feet (GSF)
Energy Intensity:
FY 2019: 109,637 Btu per GSF
50.6% reduction from FY 2003
Water Intensity:
FY 2019: 8.11 gallons per GSF
85.9% reduction from FY 2007
Corvallis, Oregon
This division of the Center for Public Health and Environmental Assessment (CPHEA) studies the effects of chemical contaminants, land use and extreme weather events on forests, crops, wetlands, lakes and streams along the Pacific Coast. The PESD also has a field and research laboratory at the Willamette Research Station in Corvallis, Oregon.
Sustainable Features
To reduce its environmental impact, the facility developed a Sustainable Master Plan.
The facility has initiated an infrastructure replacement project (IRP), which includes installing a ground source heat pump system; renovating laboratory and office spaces; and upgrading mechanical and electrical systems.
PESD Laboratory purchases 360,000 kilowatt hours (kWh) per year of delivered green power, equivalent to more than 15 percent of its annual electricity consumption.
The facility has a roof-mounted, 9.5-kilowatt photovoltaic (PV) array. The system was designed with a meter to measure the amount of energy produced by the PV array.
For more information, visit the Pacific Ecological Systems Division website or the EPA Facility Contact List.