Green Power Partnership Program Updates Issue 56
Issue 56, March 2018
Reminder: Green Power Leadership Awards Application Period Open through April 6
The application period for the 2018 Green Power Leadership Awards opened on February 5 and will close on April 6, 2018. Don't miss your opportunity to earn national recognition for leading the way on green power—apply now!
The annual Green Power Leadership Awards are competitive awards that recognize outstanding commitments and achievements in the green power marketplace. EPA's Green Power Leadership Awards recognize the country's leading organizations that—through their green power use, innovation, and overall strategy—have helped advance the green power market. You can learn more about award categories, eligibility, and criteria on GPP's website here.
The awards will be presented in conjunction with the Renewable Energy Markets Conference hosted by the Center for Resource Solutions. The conference will take place October 9-11, 2018 in Houston, Texas. For more information on the conference, visit www.renewableenergymarkets.com/.
On March 7th, EPA hosted a webinar with our awards co-sponsor, the Center for Resource Solutions, to provide an overview of the Green Power Leadership Awards, as well as information related to eligibility, evaluation criteria, and application content for each of the award categories. If you missed the webinar, you can review the slides on the GPP website.
For more information about the awards, visit the EPA Green Power Leadership Awards web page or contact Christopher Kent at kent.christopher@epa.gov or 202-343-9046.
Renewable Energy Markets 2018: Call for Abstracts
The Renewable Energy Markets conference is the industry's paramount annual gathering attended by leading renewable energy and green power stakeholders, and is held in a different major city each year. This year's conference will be held October 9-11, 2018 in Houston, Texas.
Renewable Energy Markets (REM) 2018 is seeking abstracts for presentations and panels that are timely, unique, and informative. Presentations and sessions should be discussion-oriented, and feature new data or ideas, consideration of important issues, and fresh and informed thinking about where renewable energy markets are headed.
Abstracts are due Thursday, March 22 at 5 p.m. Pacific Time. Visit the REM website to learn more.
Upcoming Data Deadline for Top Partner Rankings and College & University Challenge
The Green Power Partnership is updating the rankings to our quarterly Top Partner Lists. Please submit your updated data by April 4, 2018 to ensure that your green power usage information is the most up to date when posted at the end of the month.
New Guidance Document: "Offsets and RECs: What's the Difference?"
Confused why renewable energy certificates (RECs) are not carbon offsets?
The Green Power Partnership recently released a white paper to aid organizations and stakeholders that are confused about the difference between renewable energy certificates (RECs) and carbon offsets. Both are credible and widely used emissions mitigation instruments used to substantiate a reduction in your emissions footprint. However, RECs and offsets are distinct tools that differ in several key ways, which this newly released document helps describe.
Green Power Partners Leading the Way
Fifth Third Bank announced the signing of a power purchase agreement (PPA) that will achieve 100 percent renewable power for the Fortune 500® company through the construction of a new 80 megawatt (MW) solar project in North Carolina. As the sole off-taker for this project, which is expected to come online in 2018, Fifth Third Bank plans to keep 100 percent of the project's solar renewable energy certificates (RECs). Fifth Third Bank estimates that the project will employ approximately 1,000 people during construction, generate about 194 million kilowatt-hours per year and help avoid 144,000 metric tons of greenhouse gas emissions per year. Read the press release here.
T-Mobile—new to the Green Power Partnership as of February—announced earlier this year its plan to move to 100 percent renewable electricity by 2021. T-Mobile currently procures more than 625 million kilowatt-hours of wind via a power purchase agreement with the Red Dirt Wind Project operated by Enel Green Power in Oklahoma. The wireless carrier has also finalized a contract for 160 MWs from Infinity Renewables' Solomon Forks Wind Project in Kansas, with power generation slated to begin in early 2019. Learn more.
Partner Spotlight: Snyder's-Lance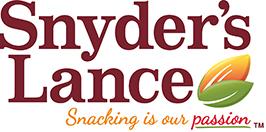 This month's spotlight features the Snyder's-Lance, Hanover, Pennsylvania (PA) facility. Snyder's-Lance, Inc., headquartered in Charlotte, North Carolina, manufactures, markets, and distributes snack foods throughout the United States and internationally. Wesley McGhee provided some details about the facility's green power use.
What motivated your organization to use green power?


Snyder's-Lance has always been motivated by the commitment to sustaining our future, creating snack products in a more sustainable way, and bettering the environment in the process. The Snyder's-Lance Board of Directors and leadership partnered with RMK Solar to design and install a 3.5 megawatt (MW) solar array system adjacent to our Hanover, PA facility, and used incentives and rebates to develop the overall project.

Tell us about your organization's green power procurement.


The Snyder's-Lance manufacturing facility in Hanover uses on-site green power from the solar farm, which meets 100 percent of the electricity demand at our Research & Development Center and approximately 35 percent of the demand at our manufacturing plant. Annually, on average, the array generates more than 4.5 million kilowatt-hours (kWh).

Solar array system adjacent to Snyder's-Lance Hanover, PA facility.

How do you communicate your green power use to consumers, employees, and other stakeholders*?


Through the GPP, our targets and progress toward these goals are communicated outside of the company. Snyder's-Lance also emphasizes some of our success stories in submissions to the Sustainability Excellence in Manufacturing Awards in partnership with PMMI and OpX. These awards highlight innovative sustainability ideas and approaches within other manufacturing organizations, which others in the industry can learn from and implement in their own operations.

How has being an EPA Green Power Partner benefited your organization? Why do you think GPP is a good program to join?


Being a part of this program has helped to hold us accountable against the targets we set for ourselves. This program also shares our results with others and makes us focus on our own goals and how we can not only achieve them but also expand beyond our baseline commitments.
Photos of the Month: Chihuahuan Desert Research Institute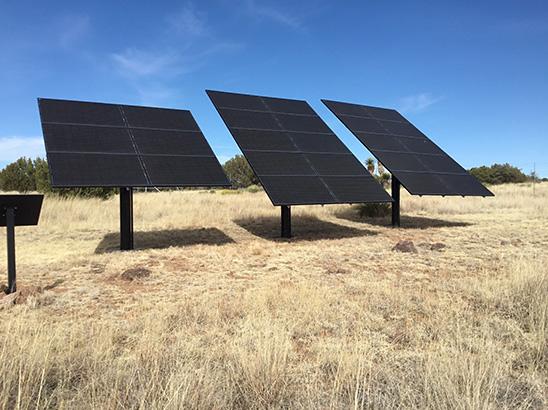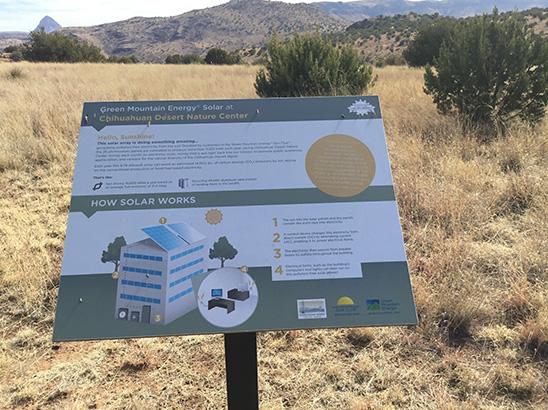 The Chihuahuan Desert Research Institute is a Partner in West Texas that uses 100 percent renewable energy and produces one-third of its power via these on-site solar arrays. The Institute incorporates the panels and the accompanying interpretive exhibit into their Earth Rocks programs for kids, where they teach about sustainable practices, conservation, and renewable energy. The Institute's director, Rick Herrman, says, "Being a user of only renewable energy is something we are passionate about!"
Webinar: Renewable Energy Markets 101
Designed for those new to the renewable energy industry, on March 28, 2018 at 2 p.m. Eastern time, the Center for Resource Solutions will offer a free webinar that provides a general overview of the fundamental aspects of green power markets. Attendees will receive a detailed introduction to key market characteristics, including historical market trends and the most up-to-date data. Topics also include definitions of eligible resources, relevant regulations and policies, and a primer on best practices for renewable energy accounting and claims.
Speakers
Christopher Kent, U.S. EPA
Eric O'Shaughnessy, National Renewable Energy Laboratory
Noah Bucon, Center for Resource Solutions
The presentations will be followed by a Q&A with the audience.
Webinar Recap: Feb 21 State of the Voluntary Market
On February 21, GPP hosted a webinar examining the state of the green power market within the United States.
This annual webinar focused primarily on the voluntary market, through which consumers and institutions voluntarily procure and use renewable energy for all or part of their electricity needs. The webinar reviewed:
The various green power product options
Where these products are available
Resource and pricing information
The most up-to-date statistics and trends in green power purchasing and use
The continued growth of new green power procurement options, including power purchase agreements (PPAs), community solar programs, and community choice aggregations
Spotlight on large green power customers
The presentations draw heavily on the National Renewable Energy Laboratory's recently published Status and Trends in the U.S. Voluntary Green Power Market (PDF) (63 pp, 6.8 MB) as well as the Green Power Partnership's program data.
Speakers & Presentations:
Webinar Opportunity and Newly Released Guidance
The Center for Resource Solutions (CRS) has released the Corporate and Voluntary Renewable Energy in State Greenhouse Gas Policy: An Air Regulator's Guide (PDF) (40 pp, 3.5MB). This new resource examines the interactions between voluntary renewable energy purchases—such as those by corporate buyers—and state greenhouse gas policy design. An accompanying four-page fact sheet (PDF) (4 pp, 341K) highlights current examples of set-aside provisions that have been implemented in California's state program and New England's Regional Greenhouse Gas Initiative (RGGI).
Interested stakeholders can also sign up for a CRS webinar to learn more about how voluntary renewable energy markets interact with state greenhouse gas policy design. The webinar focused on the Western United States will be held on March 21, 2018 at 11 am PT, and the session focused on the Eastern United States will be held on Thursday, April 5, 2018 at noon PT.
Voluntary Data Request from NREL and WWF to Gauge Renewable Energy Interest in the Southeast
The National Renewable Energy Laboratory (NREL) and World Wildlife Fund (WWF) are working together to help expand renewable energy options in the Southeastern United States, and are seeking voluntary input from corporate consumers regarding electricity use and demand for renewable energy across 12 states. The data will be used to analyze options for use of solar in the Southeast and for communicating aggregate demand for renewable energy across the region.
NREL and WWF are seeking organizations with operations in each of 12 states to complete a datasheet (XLSX) (1 pg, 51K) with information on electricity consumption, load and the number of sites within the region for each respondent. Additional details are included in the linked datasheet. Organizations may also ask questions of or participate by submitting the linked data sheet to Jenny Heeter and Bryn Baker by March 30, 2018 (jenny.heeter@nrel.gov and bryn.baker@wwfus.org).