Washington, D.C., Case Study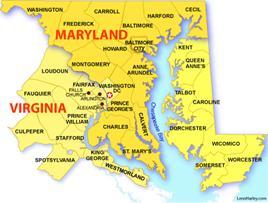 In late 2010, EPA launched a clean energy collaborative procurement initiative within the Washington, D.C., metro area to develop a significant number of clean energy projects within the region. The initiative's target area is defined as the District of Columbia and the adjacent counties, cities, and suburbs within the states of Maryland and Virginia. Washington, D.C., is viewed as an optimal location for a collaborative clean energy procurement given the high density of federal, state, and local governments and educational institutions, as well as the existing market opportunity.
What is happening now?
More than 170 sites at 20 organizations were evaluated, and 36 sites at four organizations were found to be viable for installing solar projects. The collaborative organizations are now moving into the procurement and construction phases.