Transportation Down the Road
We've come a long way from the horse and buggy, and we think the transportation system will continue to change down the road. We can already chart many paths forward to a lower carbon transportation future. Come explore, be inspired, and see what may lie ahead.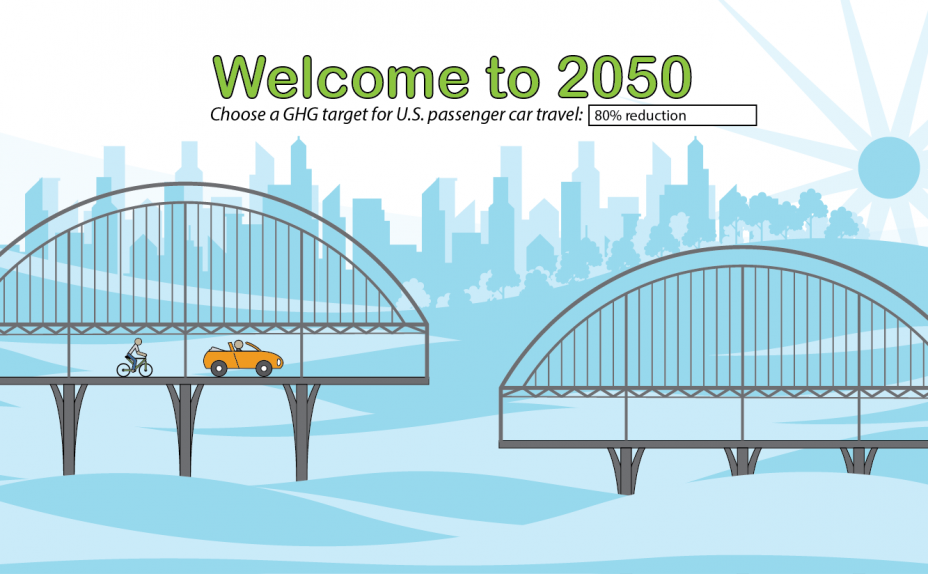 Choose a path to lower GHG passenger travel.
Click here to play.

Routes to a Lower GHG Transportation Future

Click here to learn how innovative technology, lower carbon fuels, and rethinking how we travel and transport goods can help us achieve a lower carbon future.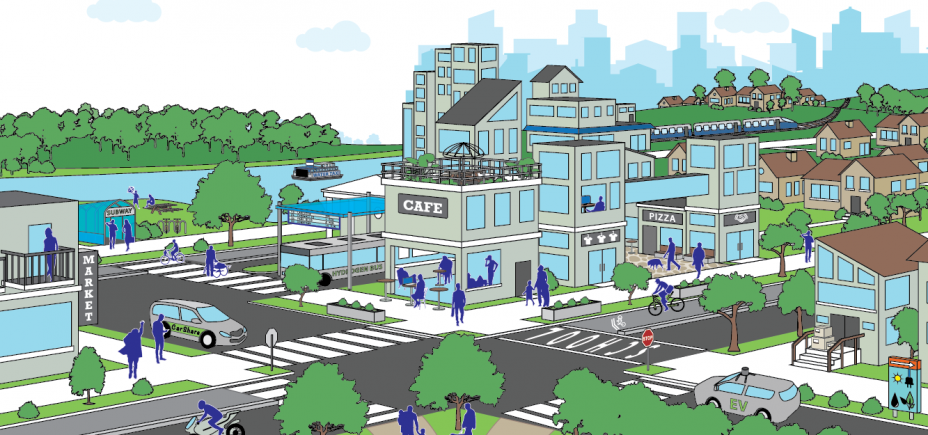 We've Done Big Things, We Can Do Big Things.

Click here to learn more.
What's around the corner?
Interested in what's going to happen "down the road"? Check back soon to find new ideas, analyses, and interactive features that explore ways we can lower GHG emissions from transportation.