Spotlight on EPA Research: Children's Health Month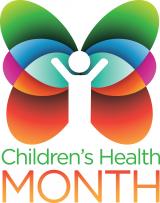 When most people think of October, they recall crisp days, the brilliant hues of changing leaves, and the infusion of pumpkin-spiced everything into their favorite snacks and caffeinated drinks. Here's an additional reason to enjoy the tenth month of the year: October is National Children's Health Month.
EPA researchers have a lot to contribute. Providing the data, information, and tools needed to better protect children's health wherever they live, learn, and play has been a long-standing priority for them and their partners. Under EPA leadership, children's environmental health research has evolved into a distinct field of inquiry, leading to new methods of study that fully recognize the unique risks that environmental exposures pose to children at every stage of development, even from before birth.
Positive impact in the form of healthier children is the goal. Our research program is designed in lockstep with partners such as caregivers, public health officials, and community decision makers in order to identify the most pressing environmental risks and to deliver research results that bridge the gap between emerging discoveries and actions that reduce risks and improve children's health.
Below are a few recent highlights of how EPA research has advanced children's environmental health, showcasing another great reason to enjoy October. 
Getting the Lead Out
For the past 50 years EPA research has explored ways to identify and reduce lead exposure risks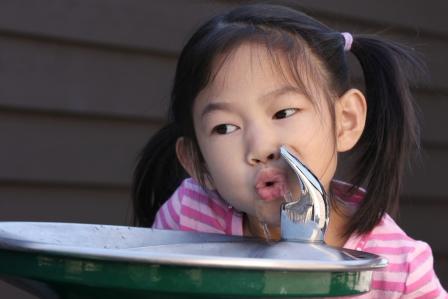 Since its establishment in 1970, reducing lead exposure to children has been a top EPA priority, and the Agency's research program has played a critical role providing the basis of actions that have dramatically lowered blood levels in the nation's children. But that and other research have also made it clear that when it comes to children, there is no safe level of lead exposure.
Accordingly, Agency researchers continue to provide cutting-edge science and technical support to those working to reduce lead wherever children may encounter it in their environment. What they learn is helping  communities across the nation target sources of potential lead exposure and take action to eliminate them.  Recent examples include:
Reducing Children's Lead Level in Omaha, Nebraska
Agency researchers created a complete picture of lead exposure in children living within a 27-square mile area impacted by past lead emissions from the former American Smelting and Refining Company. Their preliminary analysis found that blood-lead levels in local children had dramatically decreased over time, and are now conducting direct comparisons of the soil lead levels before and after remediation activities to pinpoint how such activities contributed to the decrease. What they learn can help guide similar evaluations and soil remediation activities in other communities.
EPA-Developed Virtual Stomach Tests Lead and Arsenic in Soil
One recent innovation is a validated new technology, based on a "virtual stomach" that mimics human digestion that quickly and inexpensively estimates the bioavailability of lead (and arsenic) in soils relative to animal models.  The method will increase the accuracy of human health risk assessments used to guide the clean-up and rehabilitation of contaminated lands, an important part of protecting children.
Helping Communities Protect Drinking Water Systems from Lead
EPA researchers are leading the effort to better understand the science of water chemistry, treatment, and infrastructure to help communities prevent lead from getting into drinking water. Their water chemistry research over the past three decades has revolutionized the understanding of the factors that govern how lead leaches out of existing water pipes and into the drinking water where it can reach people.
Sum of the Parts
Advancing a Total Environment Approach to Protecting Children's Health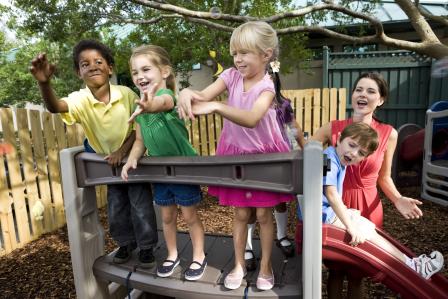 Building on decades of past progress, EPA researchers are working to stay ahead of emerging children's environmental health challenges. In collaboration with partners, they are  leading interdisciplinary, novel research that holistically considers the complex interactions that link all aspects of the environment to children's health and well-being.
This "total environment" approach recognizes that children can encounter chemical and non-chemical stressors to their health and well-being across three broad environmental areas: built, natural, and social.
Using this new model of exploration, Agency researchers are focusing on the most pressing children's health issues.
Recent highlights are below.
Childhood Obesity
The Centers for Disease Control and Prevention estimates that childhood obesity affects 17% of all children and adolescents, a three-fold increase in just one generation. What role does the environment play in such a dramatic rise? EPA researchers are conducting studies to explore how a total environment approach might help answer that question and contribute to solutions.
Cognitive Development
Agency researchers are using the total environment framework to examine environmental exposures and their links to children's cognitive ability. They and their partners conducted a systematic review of databases representing ten years of scientific literature to identify epidemiological studies on chemical and non-chemical stressors associated with cognitive ability in children. Further analysis identified some 110 possible stressors, reinforcing the need for developing such holistic approaches for exploring and improving children's environmental health.   
Protecting Children's Health for a Lifetime
Lasting Impact of EPA-funded Children's Health Research Endures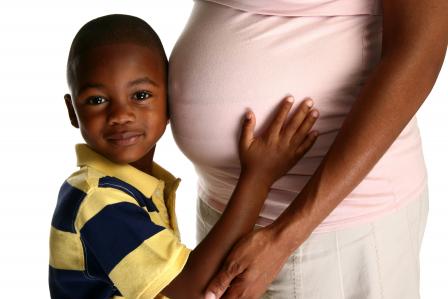 In addition to its own research, for more than twenty years EPA has partnered with the National Institute of Environmental Health Sciences to support the nation's leading children's health researchers through a robust competitive research grants program. Funded research has generally been conducted along two complementary tracts: health outcomes and environmental exposures. Health outcomes research has included studies on childhood asthma, birth outcomes, neurodevelopment, cancer, obesity, and reproductive development; environmental exposure research has looked at air pollution, arsenic, chemicals of concern such as BPA and PBDEs, lead, pesticides, and secondhand tobacco smoke.
The unparalleled record of achievement of children's environmental health research funded through this program has led to major breakthroughs in understanding the link between children's health and the environment. This growing body of knowledge has provided caregivers and communities the information and tools they need to better protect children wherever they live, learn, and play.
Additional Resources