Defining and Modifying a Human Respiratory System Model
The Human Respiratory System Model enables a user to create an in silica model based on specified physical characteristics.
Stage 1
In Stage 1, the user sets parameters for Sex, Race, and Age of the external representation of the soft tissue.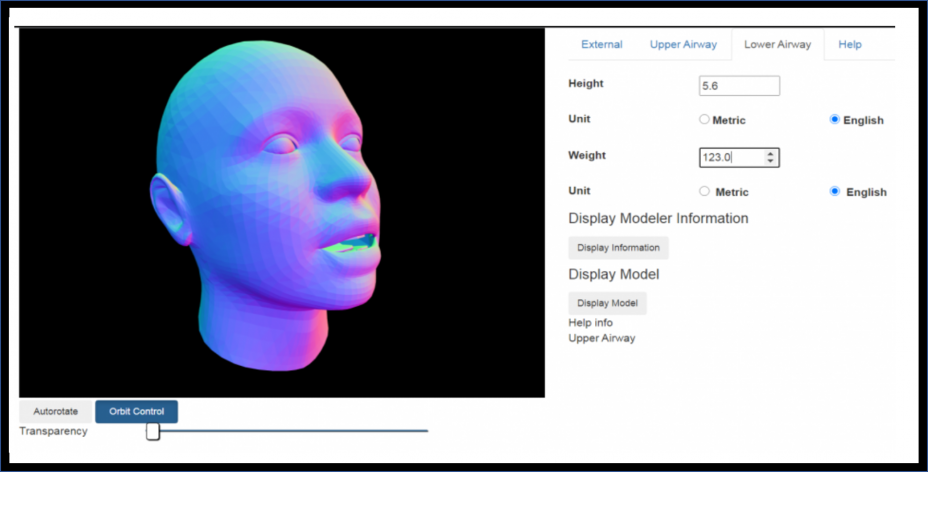 Stage 2
Stage 2 allows the user to modify the upper internal airway of the respiratory system, includes the nasal, oral cavity, pharynx, larynx, and upper trachea.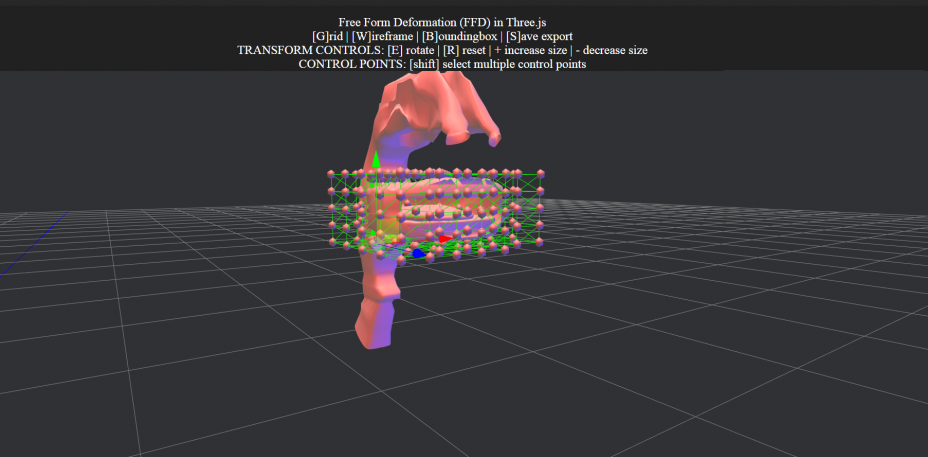 Stage 3
Stage 3 requires the user to indicate the height and weight of the  subject. These values determine the scaling of diameter of three paths with length of the Bronchiole  passages from the trachea  23 generations into the five lobes.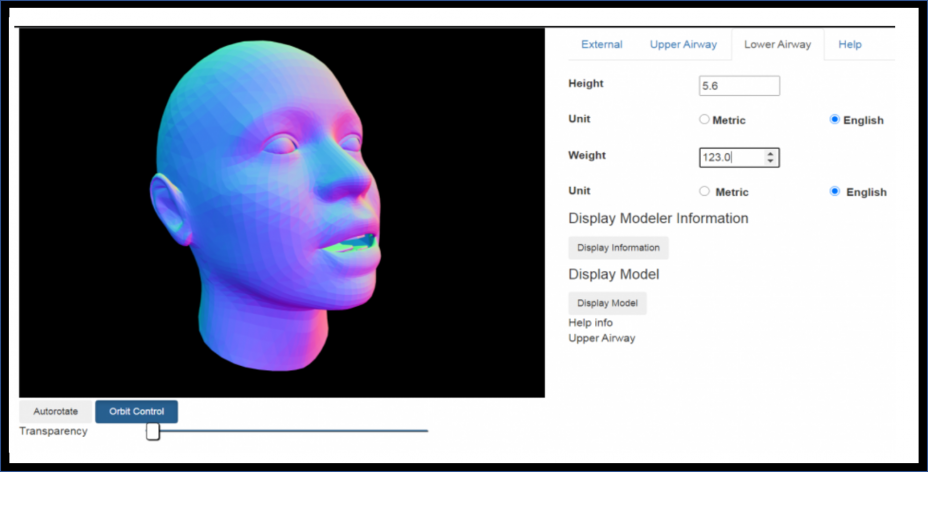 The Generated Model
The generated surface mesh includes the nasal, oral cavity, pharynx, larynx, trachea, bronchioles, and three paths 23 generations deep into each of the five lobes. The final combined model will be saved to a stereolithography (STL) surface mesh file for computational fluid dynamics (CFD) analysis.