Waste Management Options for Homeland Security Incidents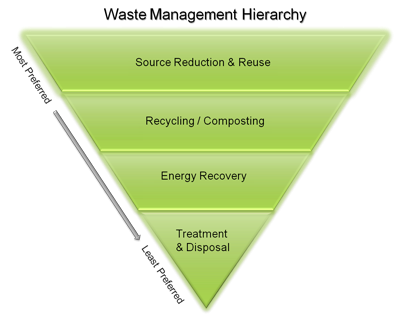 Recovery from an incident will likely involve the management of waste. To make cost-effective waste management decisions that protect human health and the environment, it is important to understand the capabilities and limitations of different waste management options for the various materials and waste streams generated. EPA has a waste management hierarchy, with a preference for reuse and recycling options.
The information on waste management options presented on this site can assist in pre-incident planning and can inform waste management decisions before and after a homeland security incident occurs. The considerations, applicable incidents and possible waste streams provided for each option are not intended to be exhaustive but rather a starting place for useful and practical waste management-related information. In addition, other management options may exist.
---
---
Additional Resources